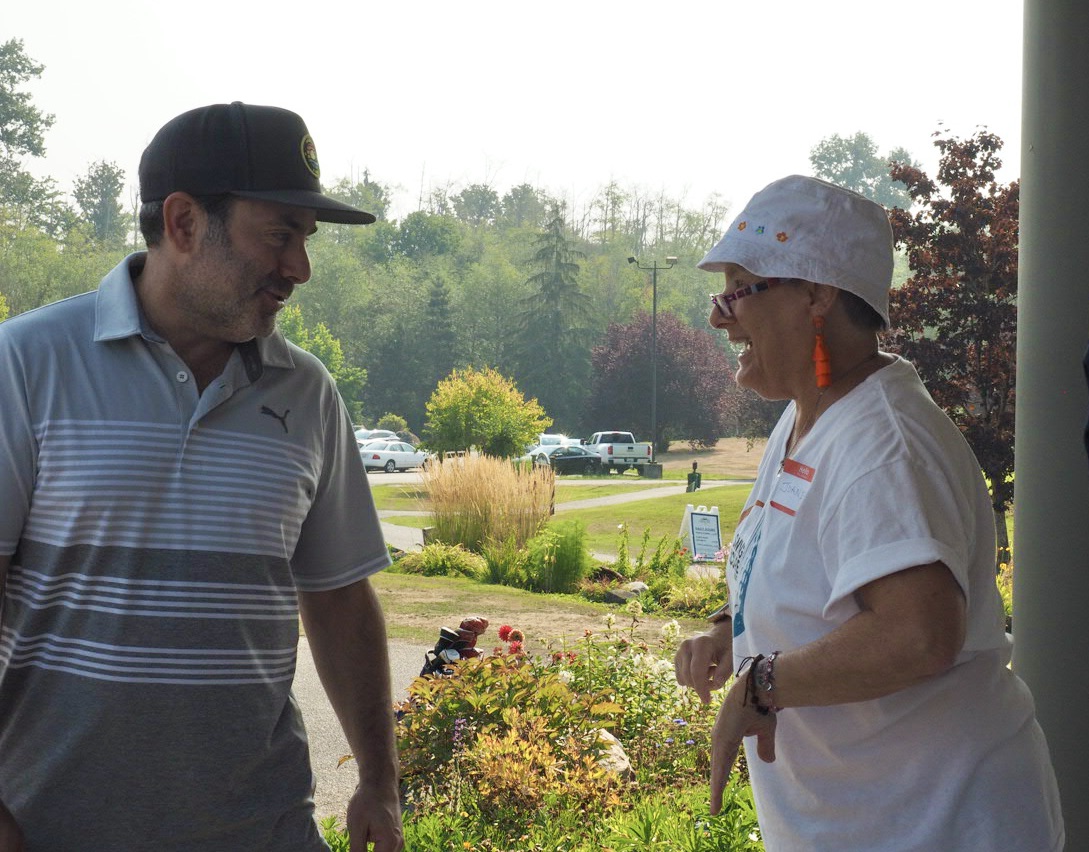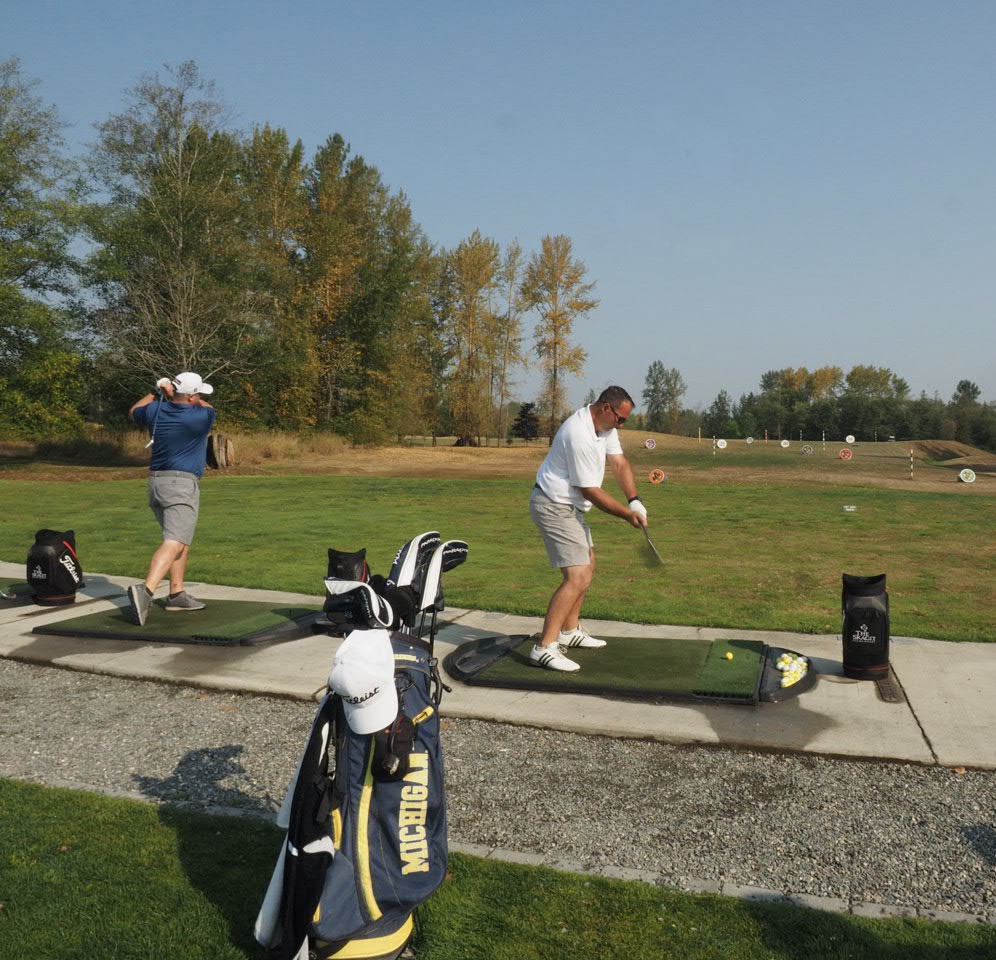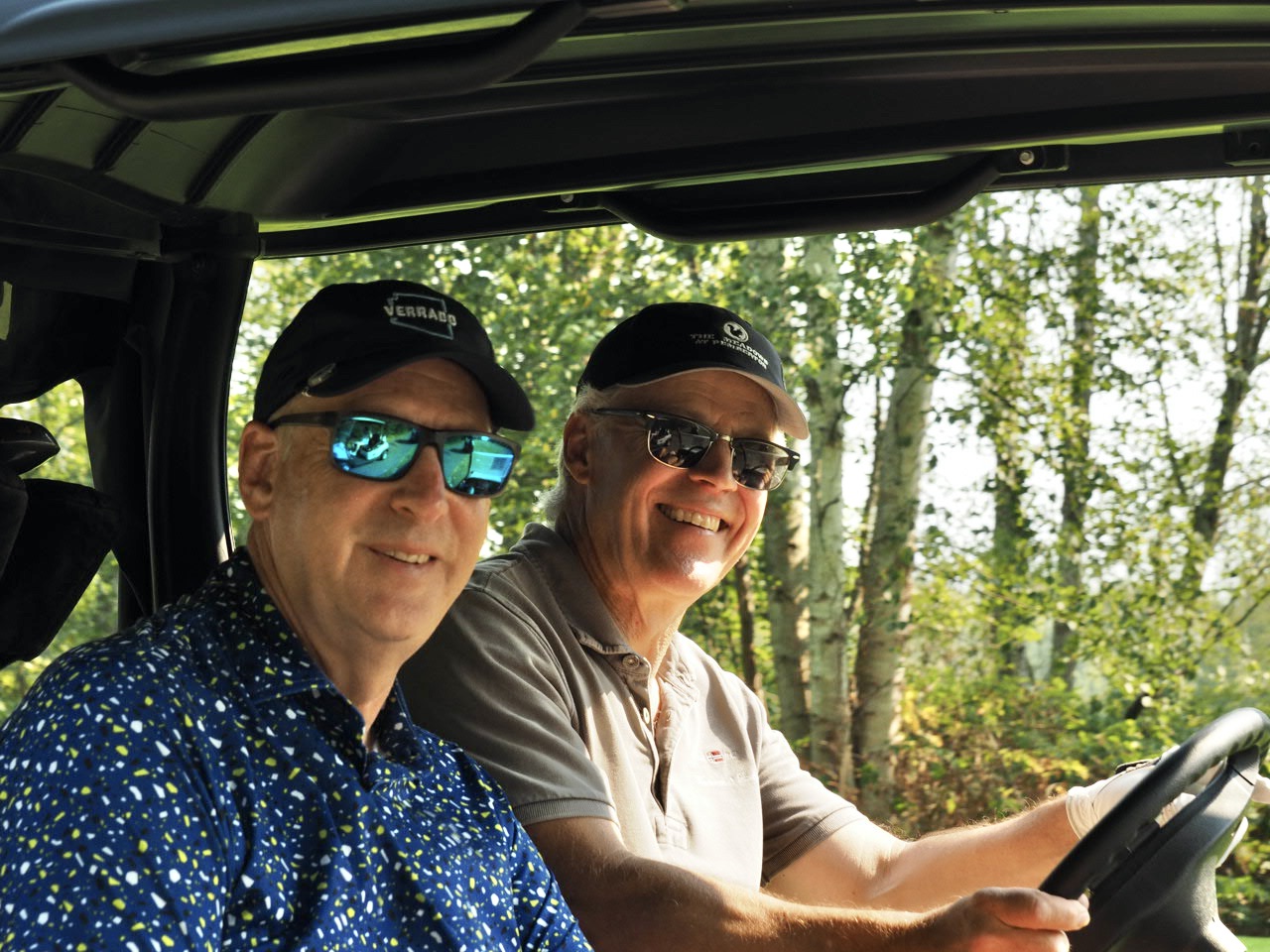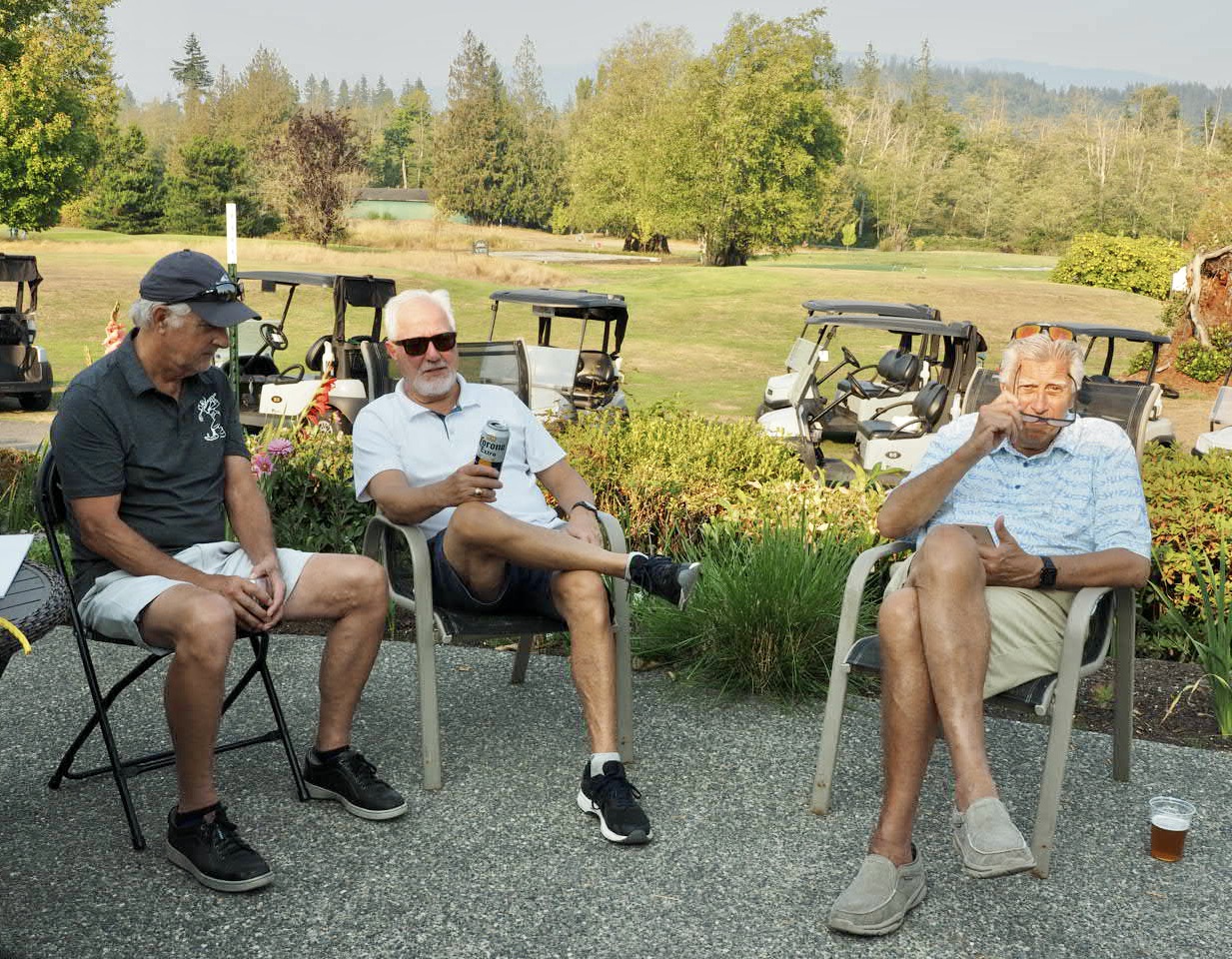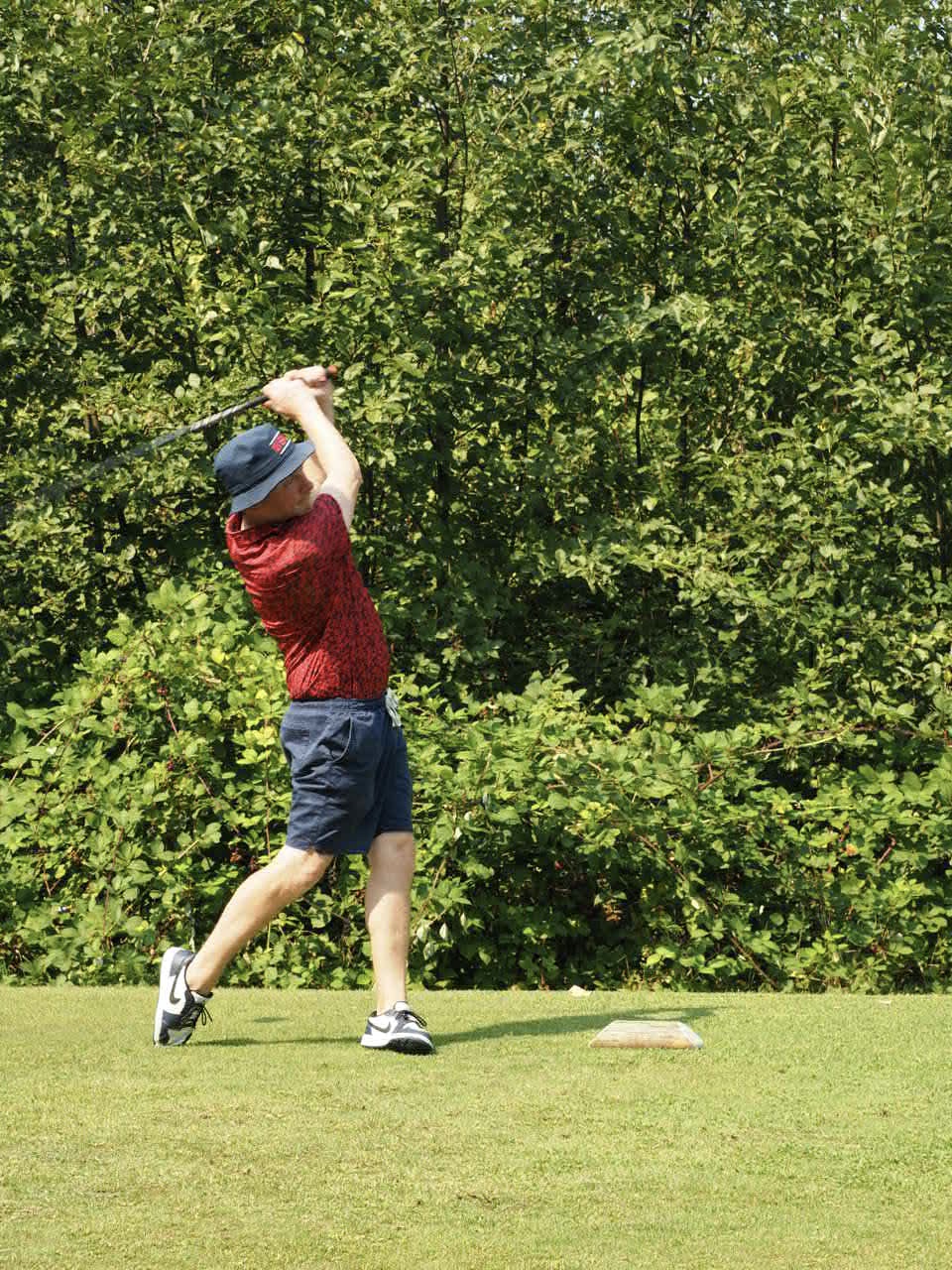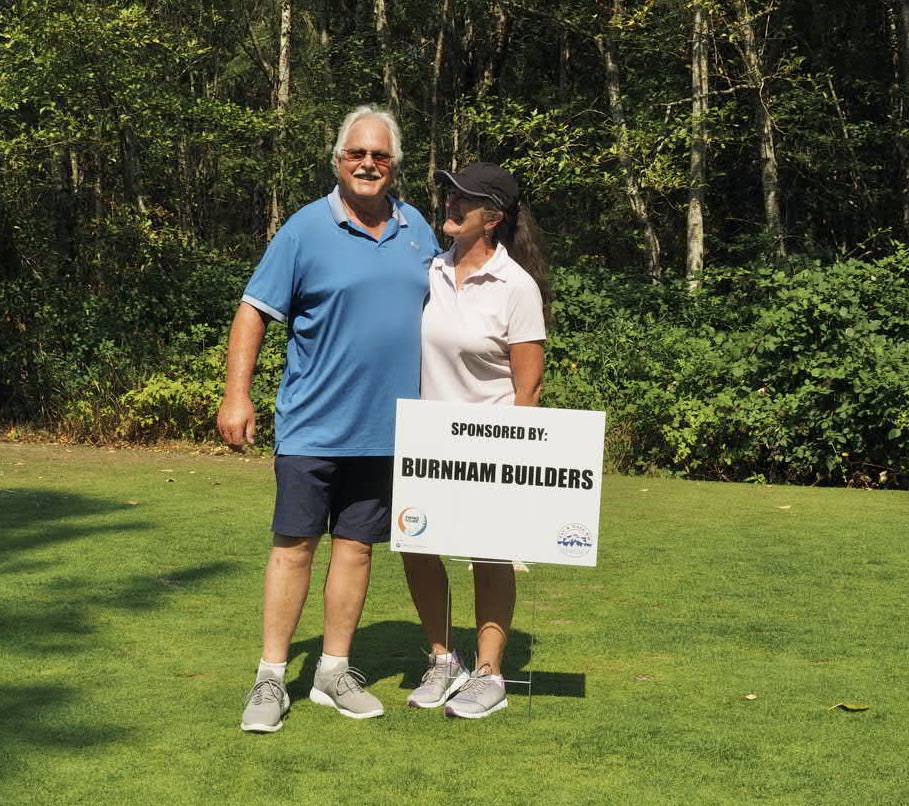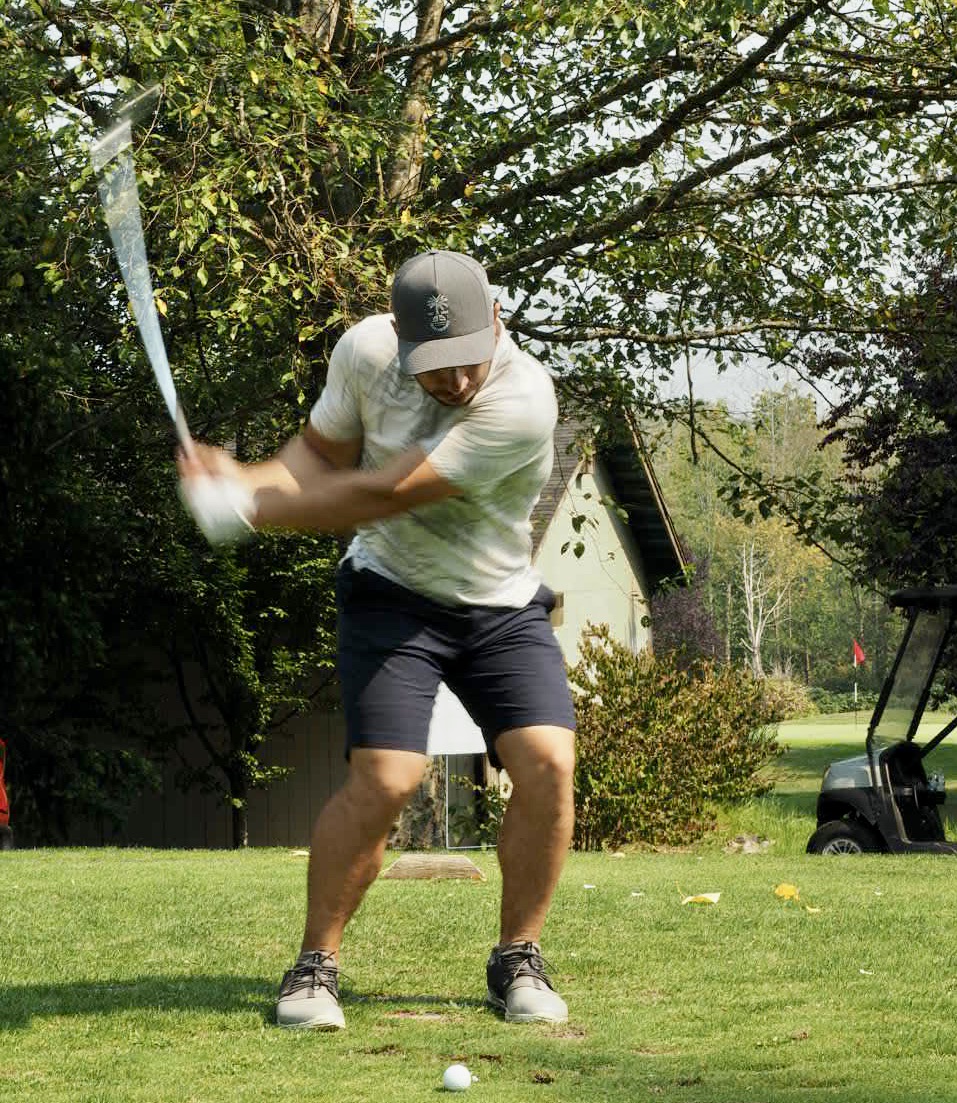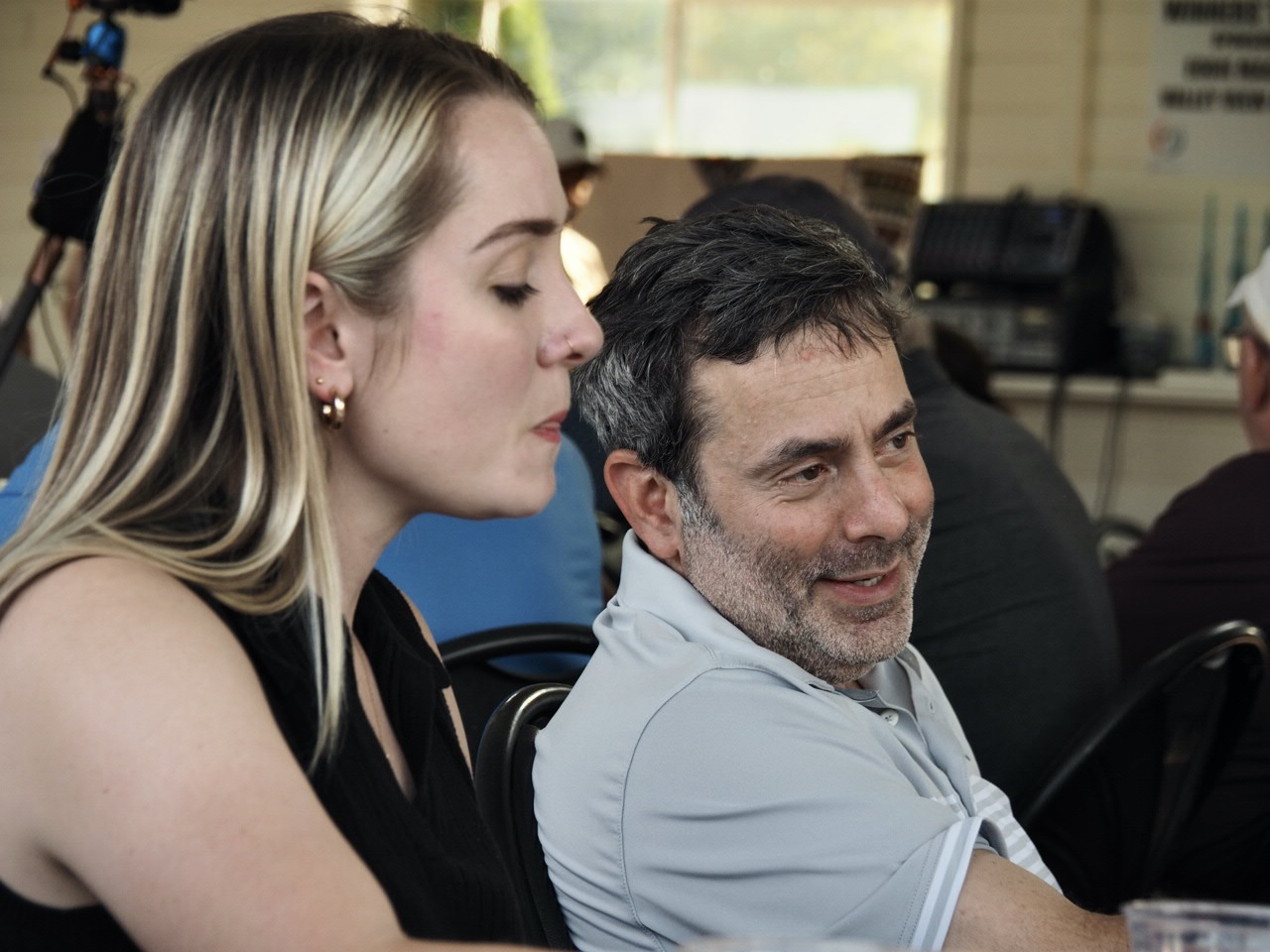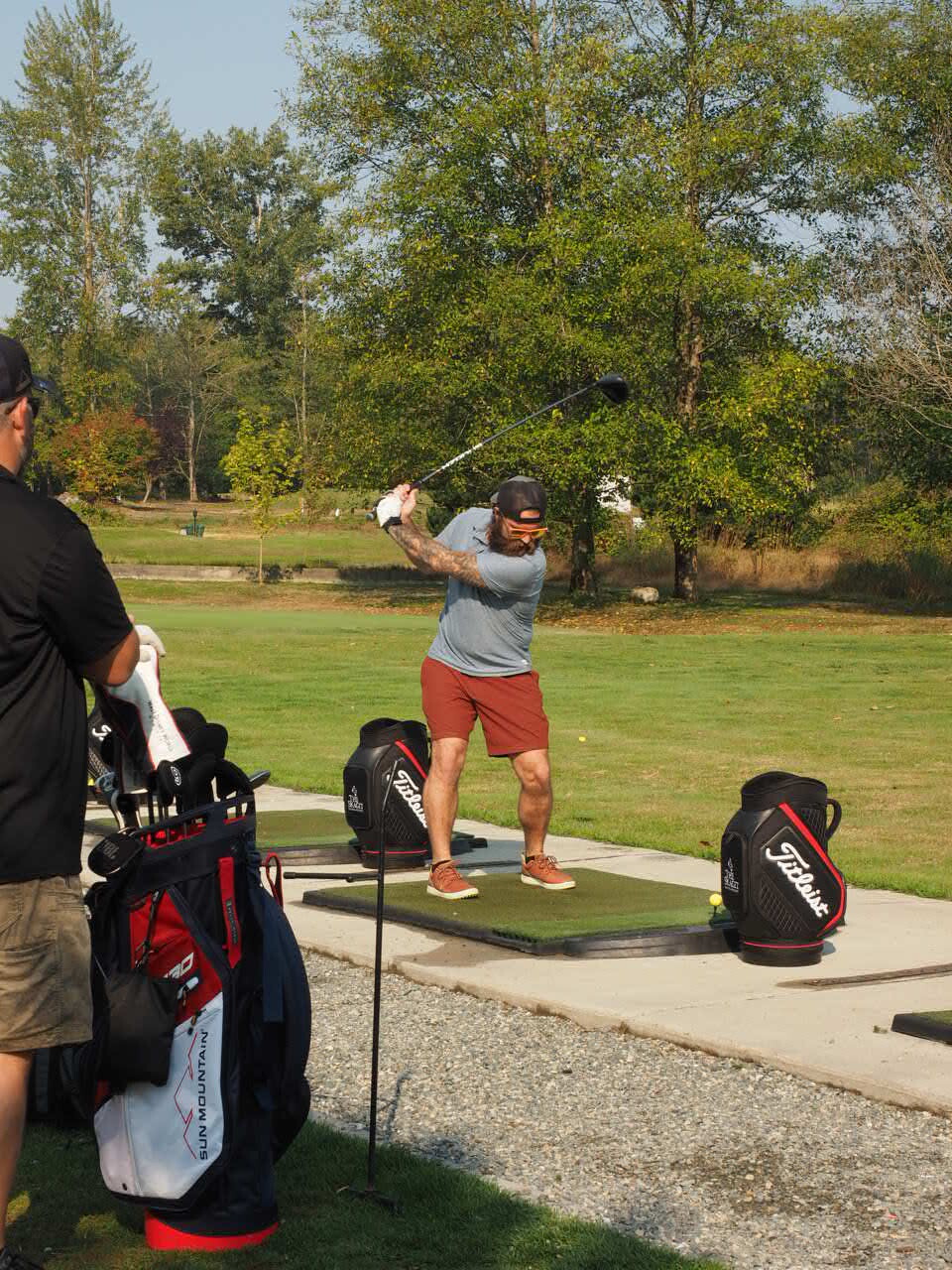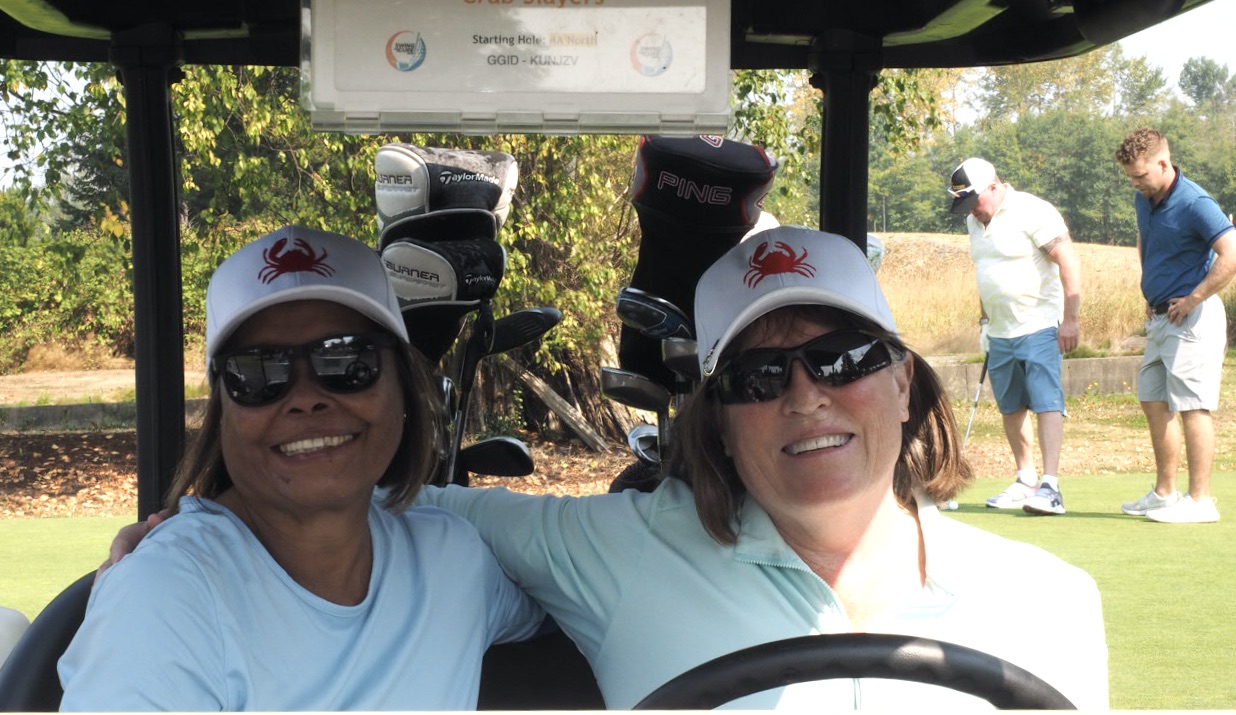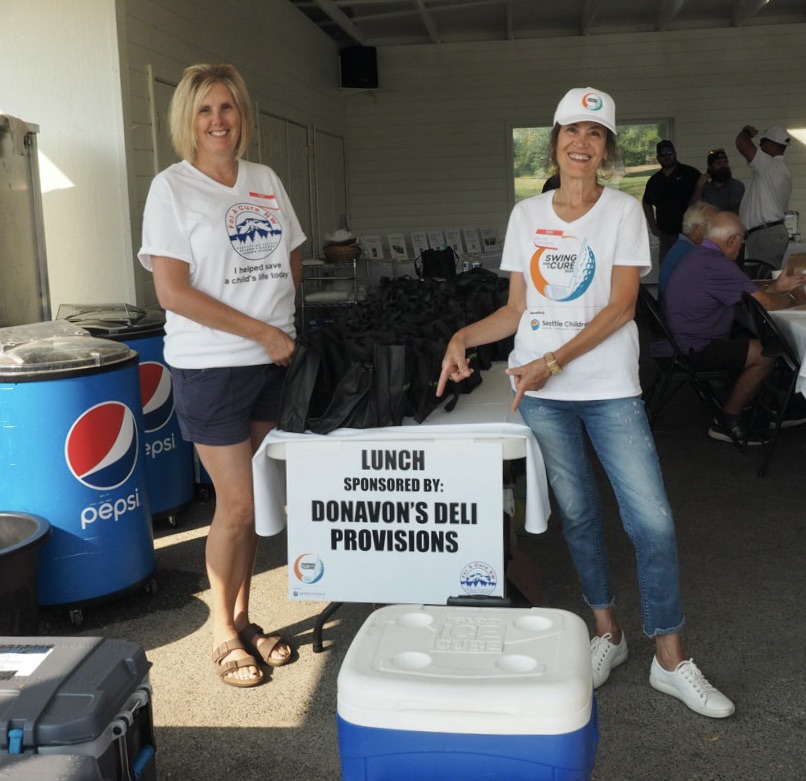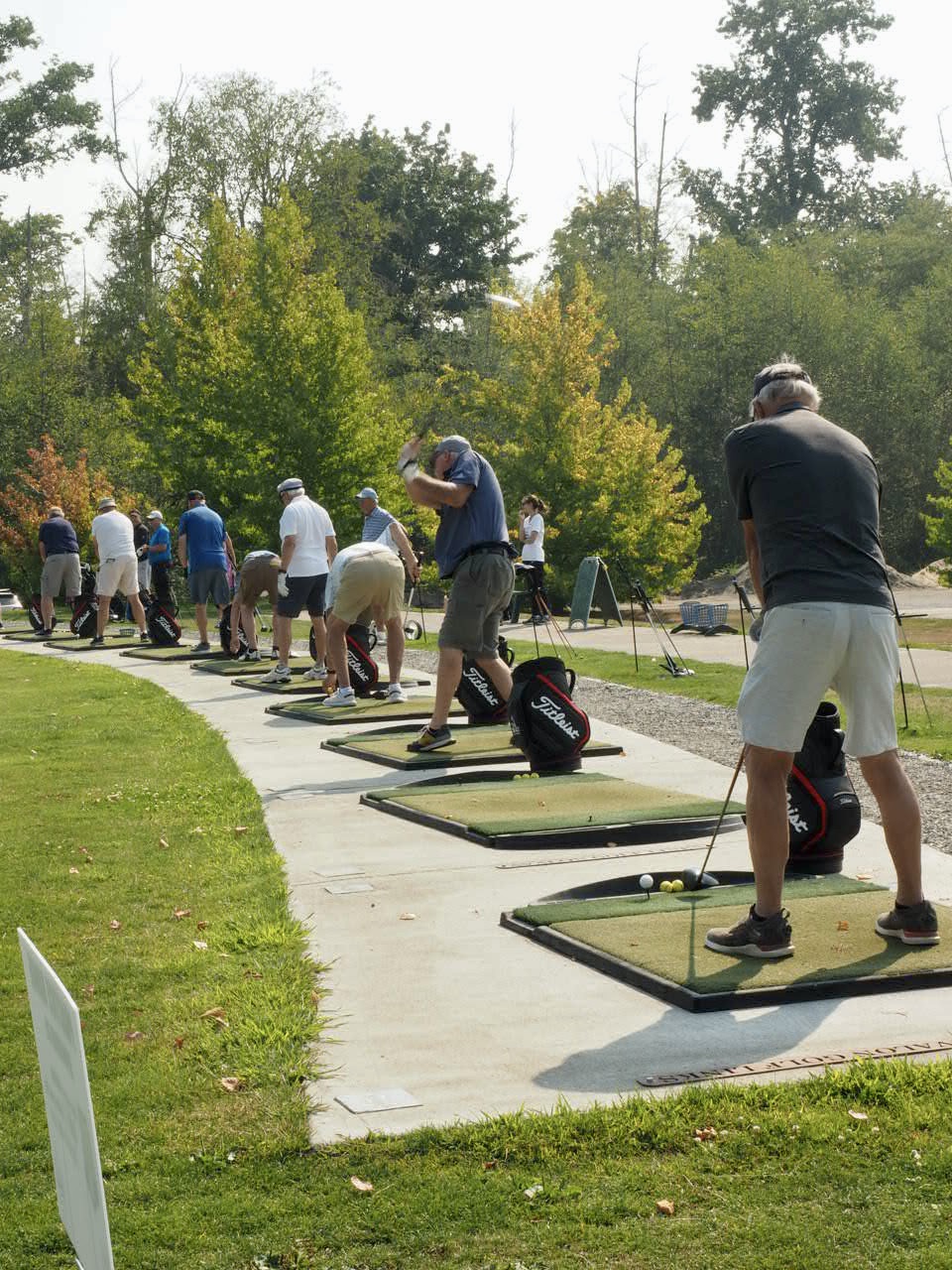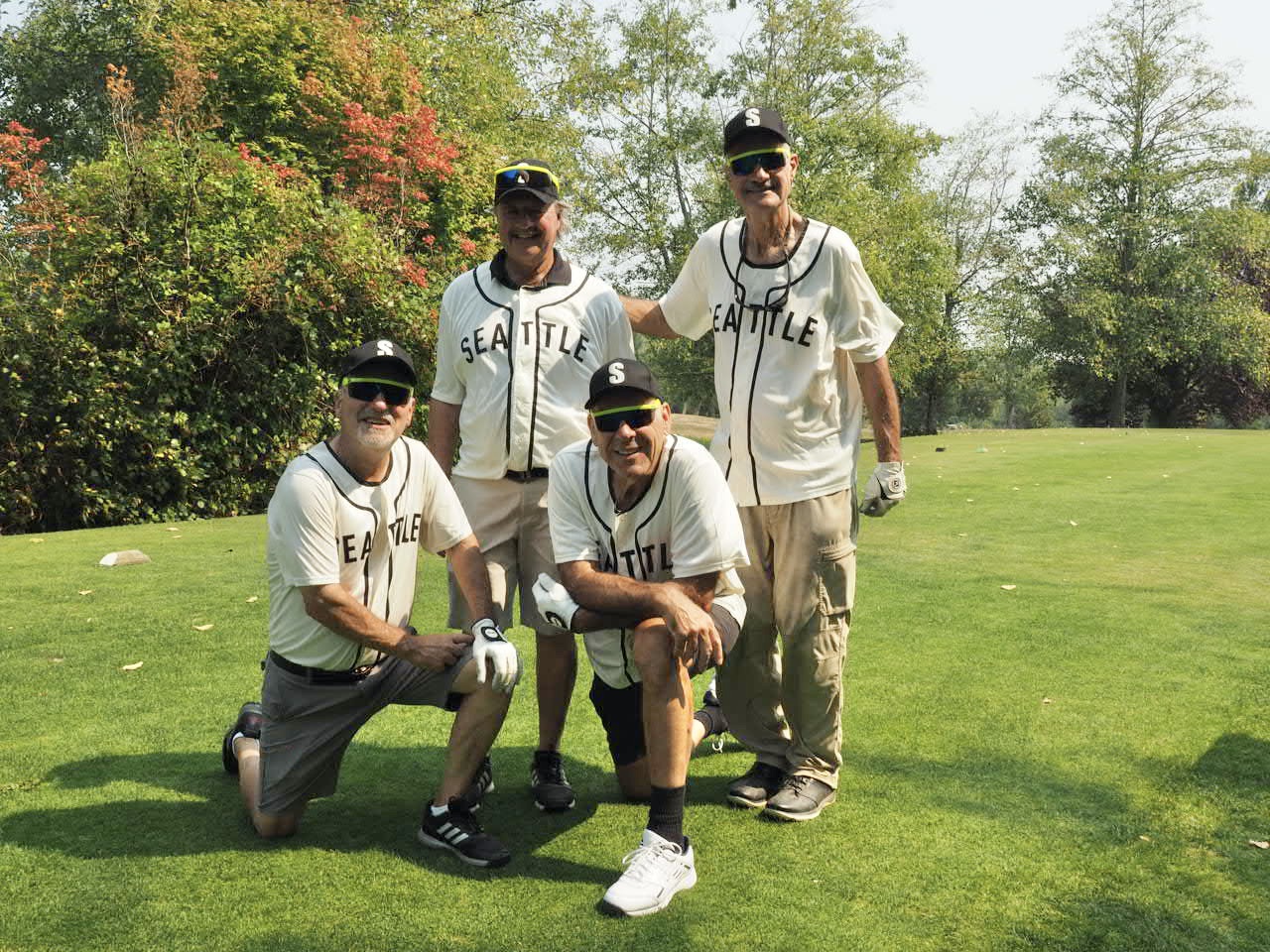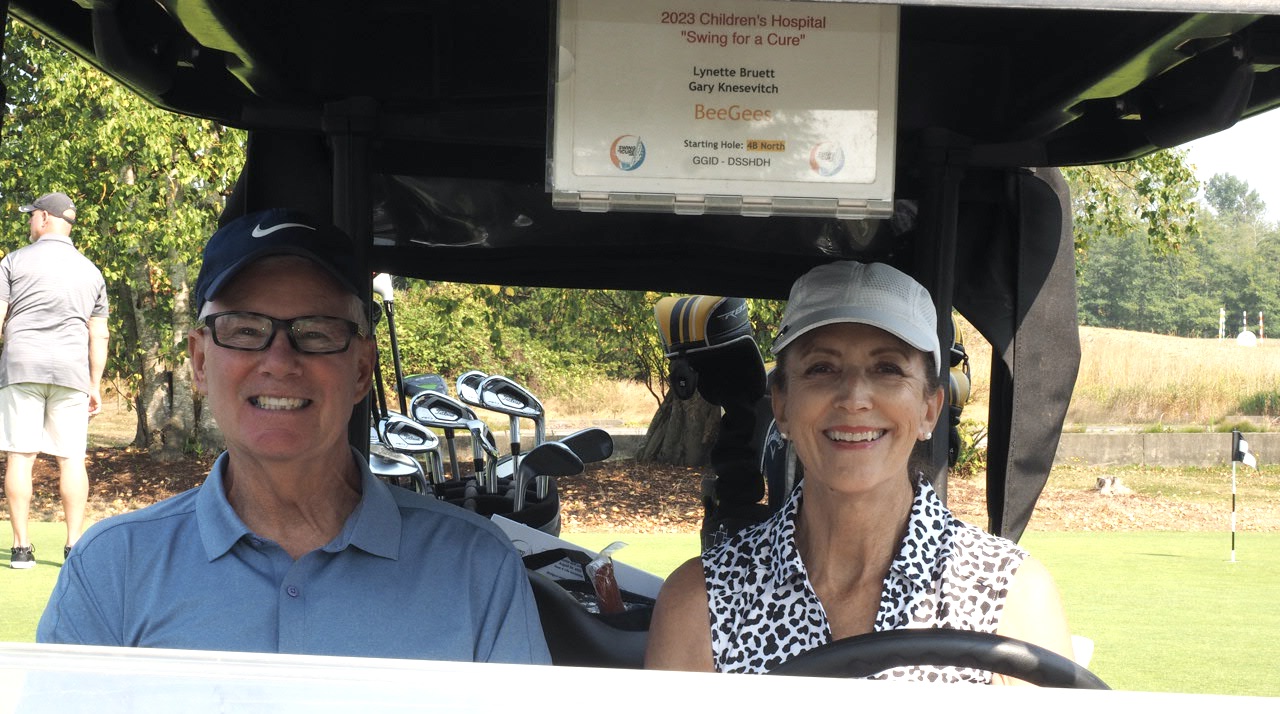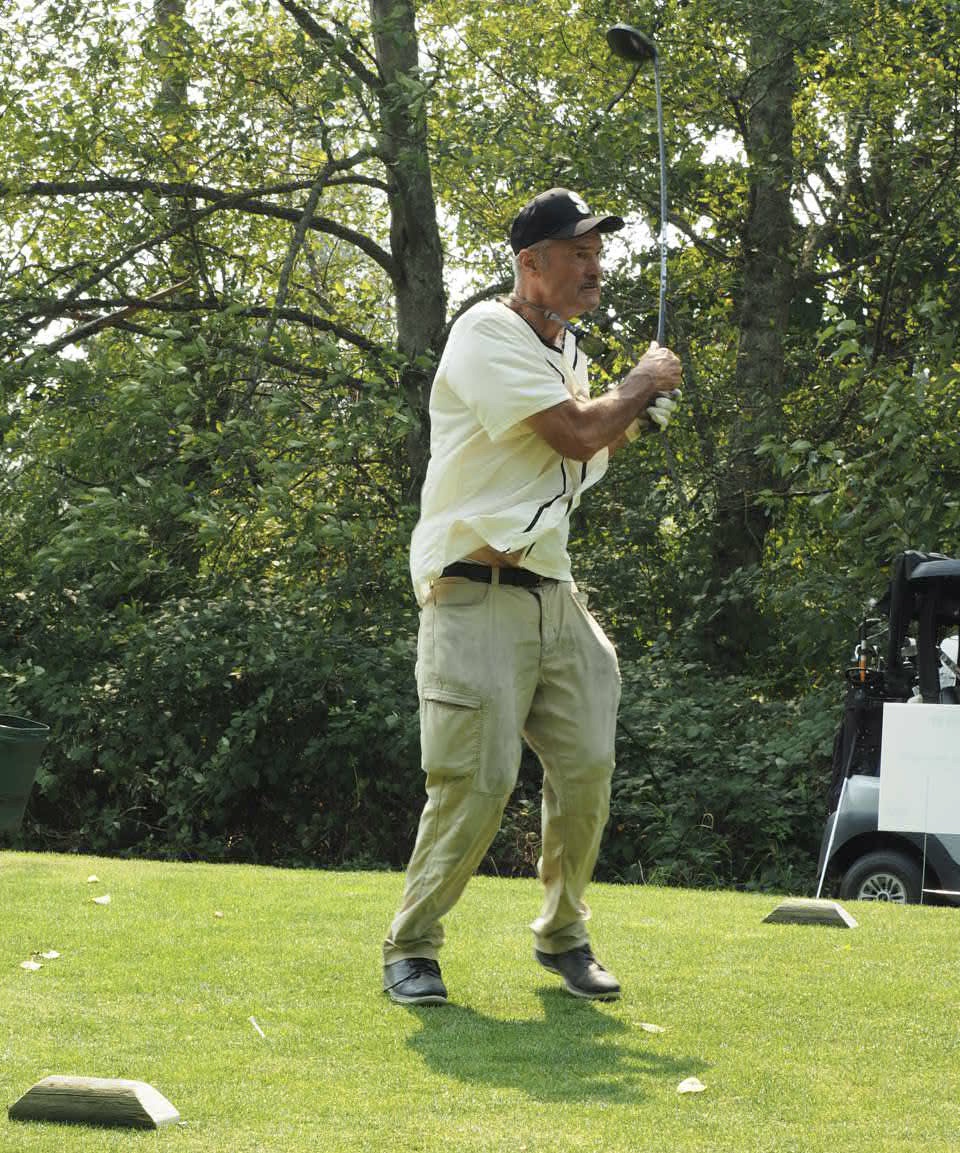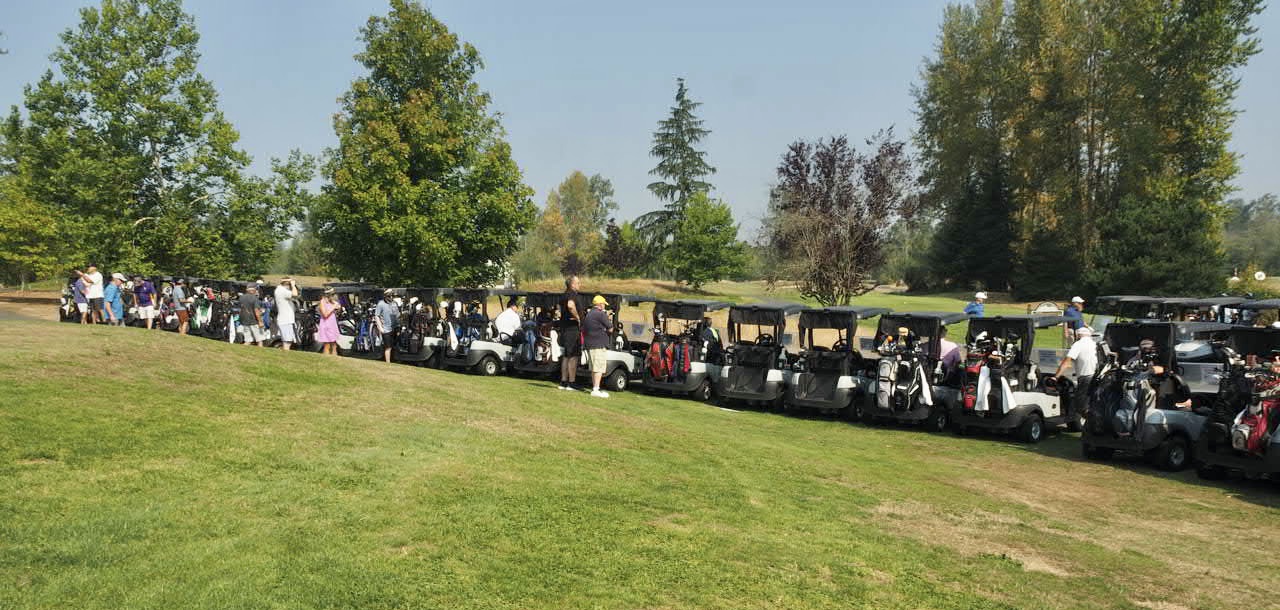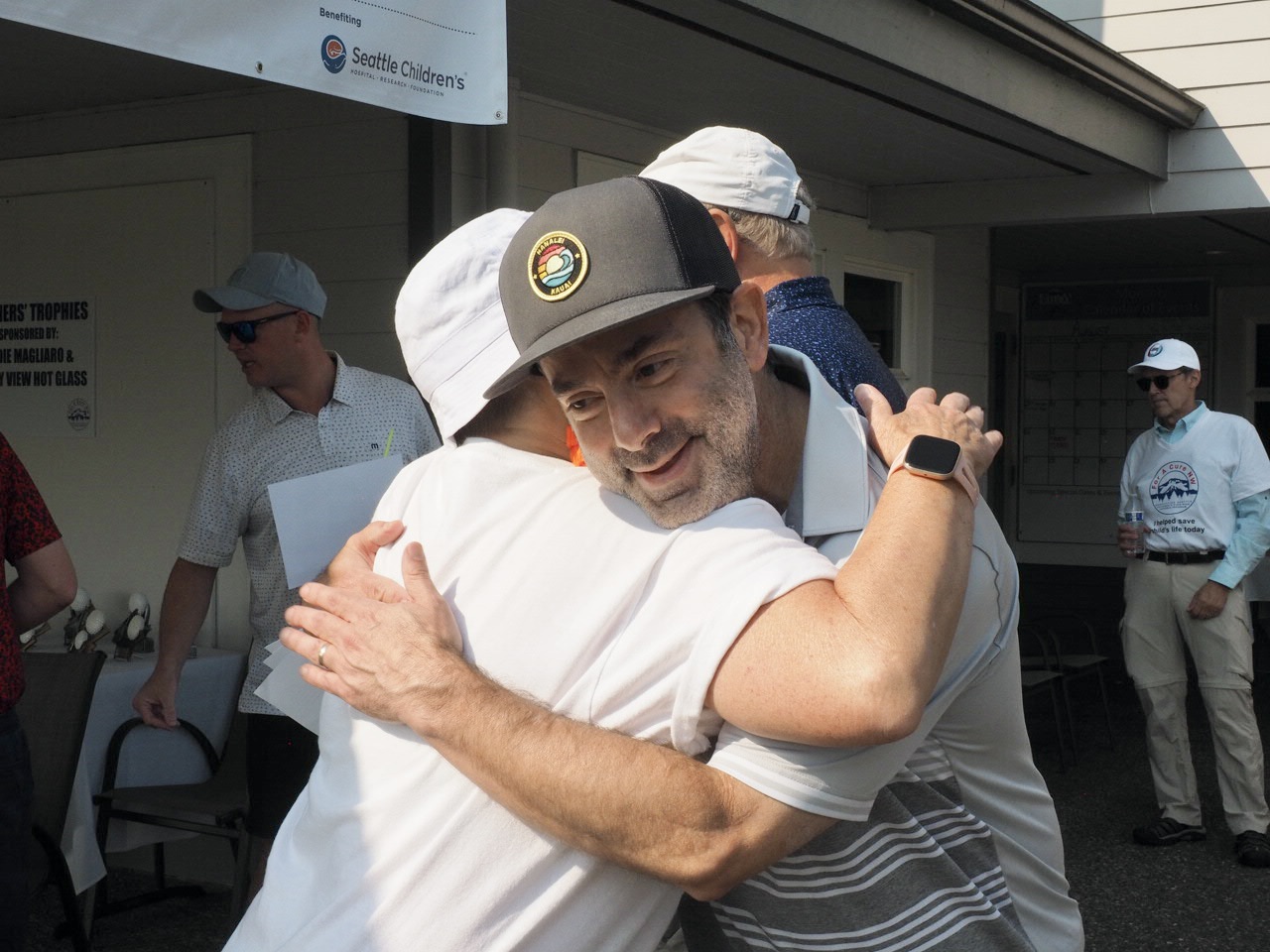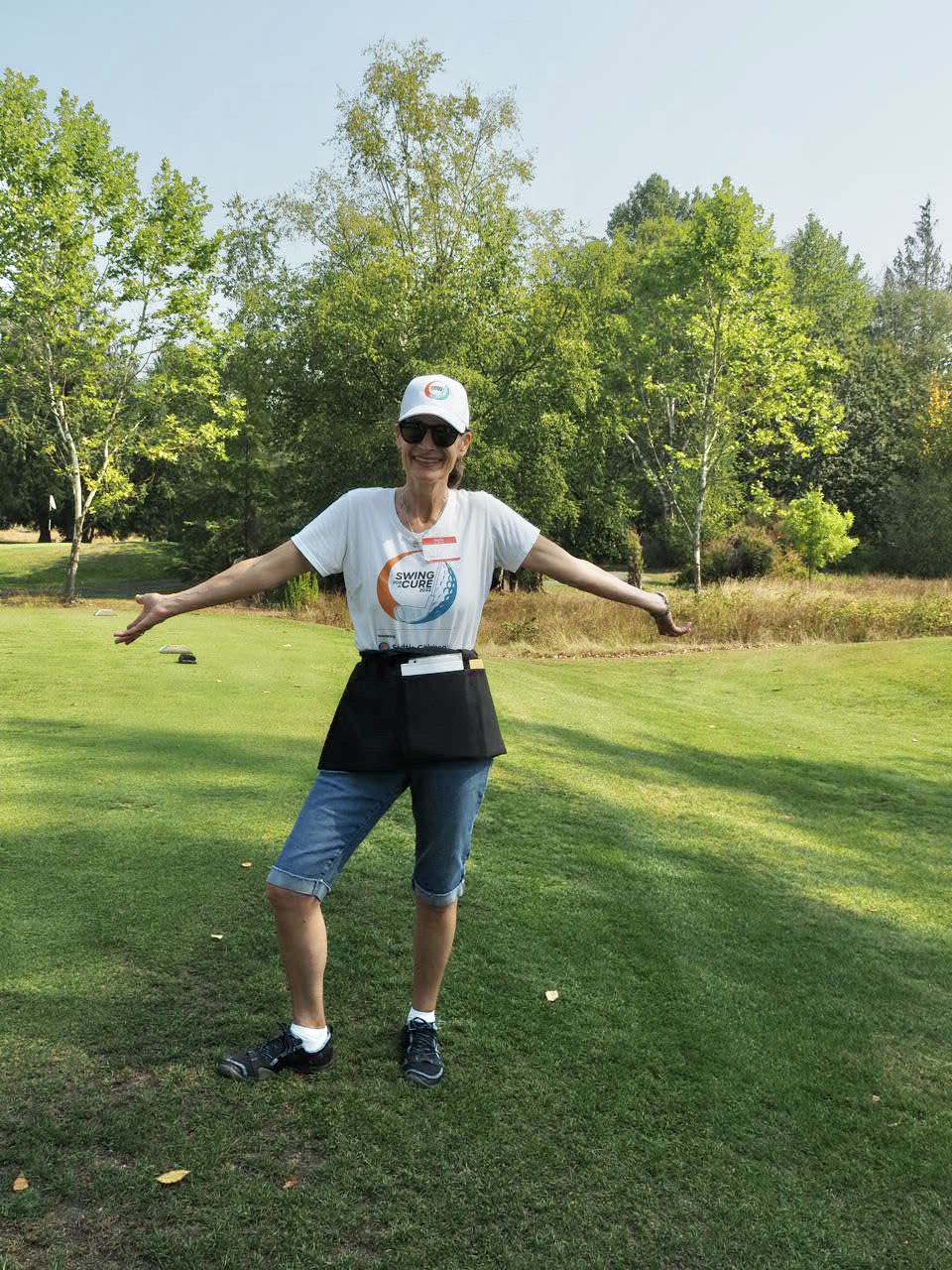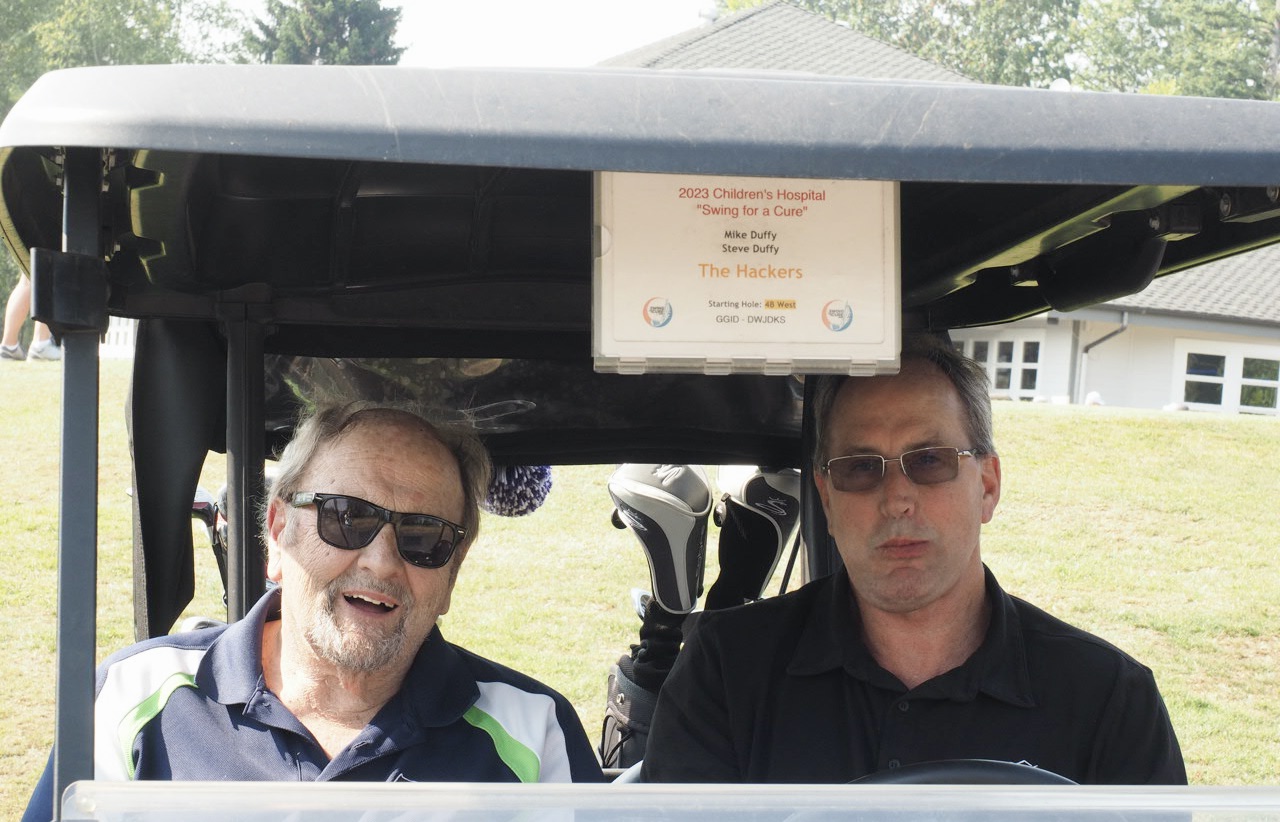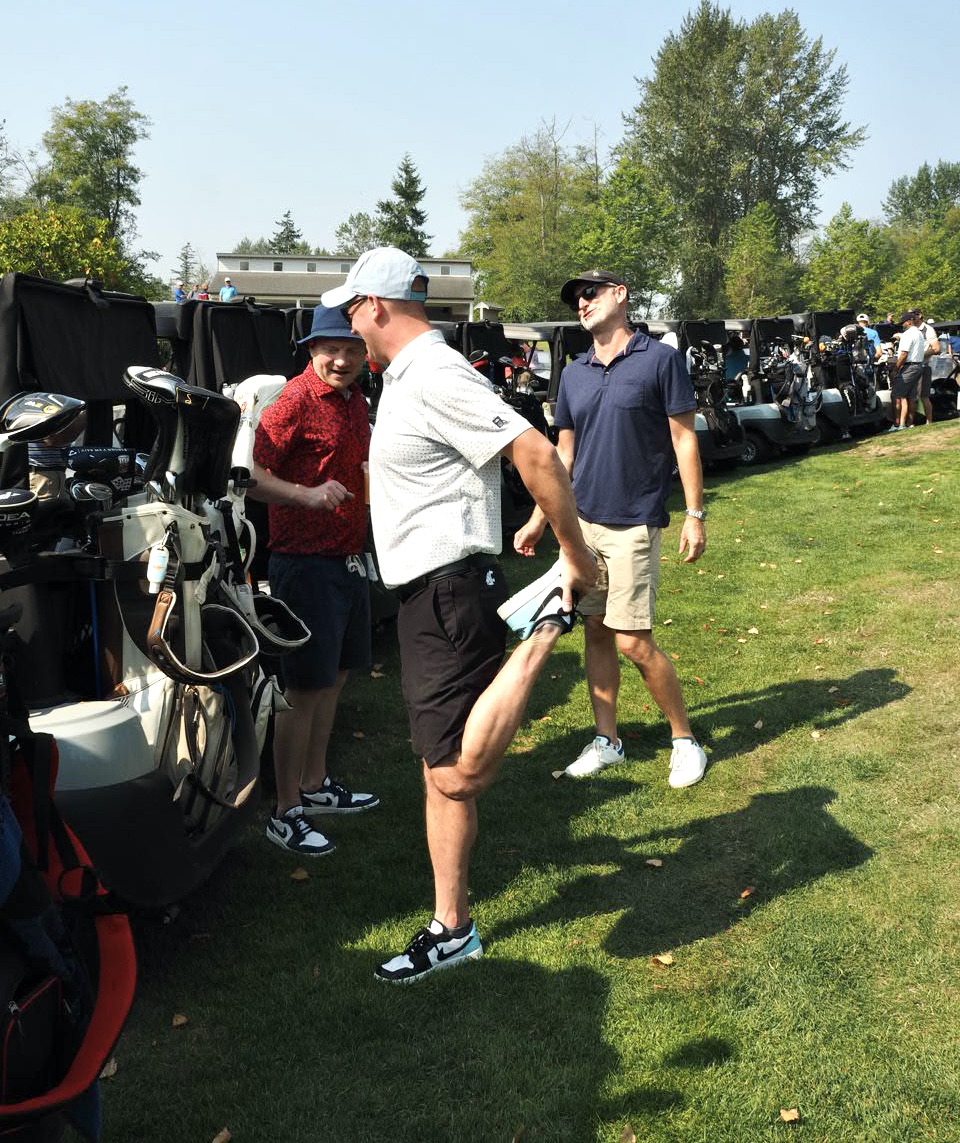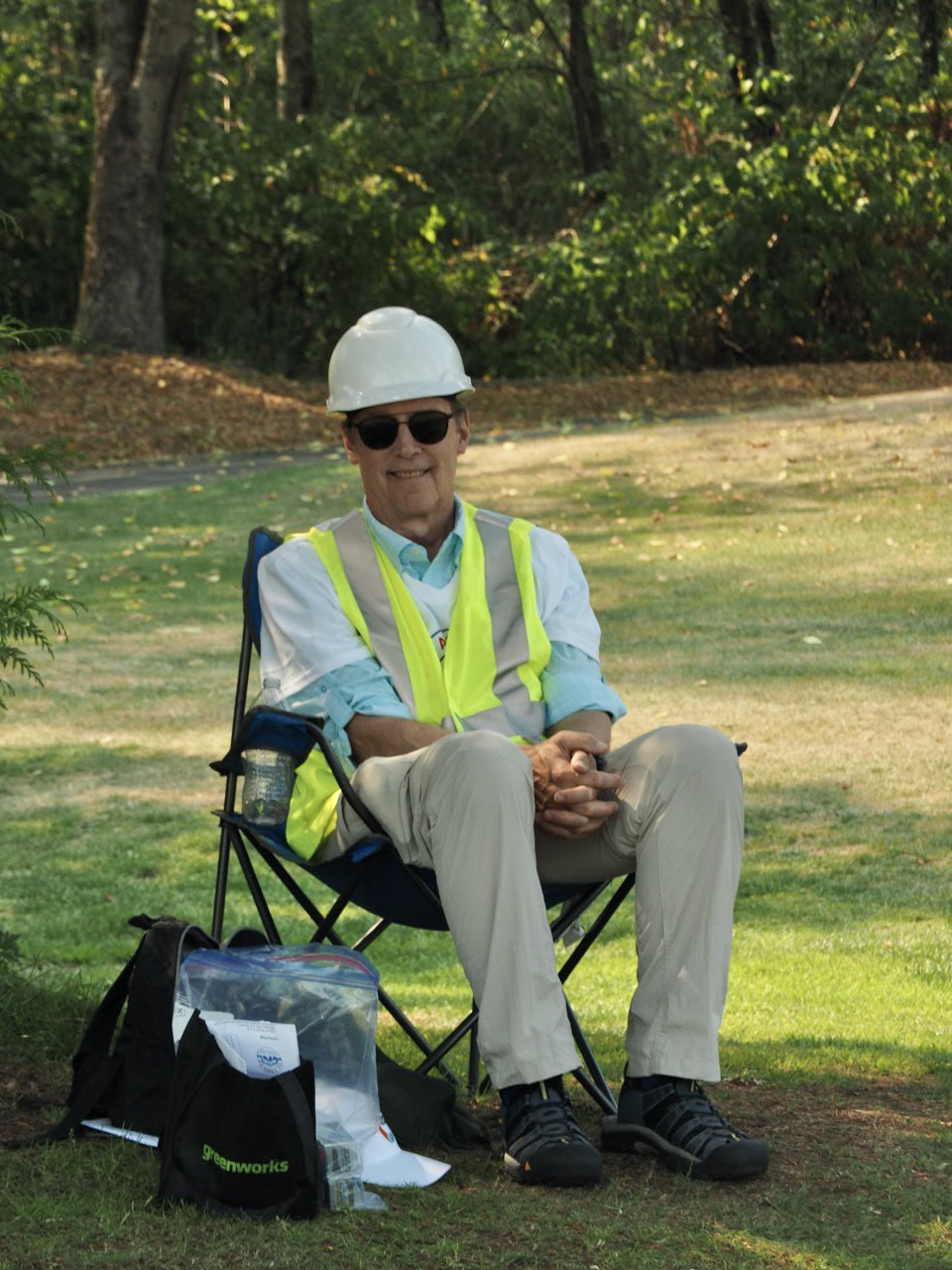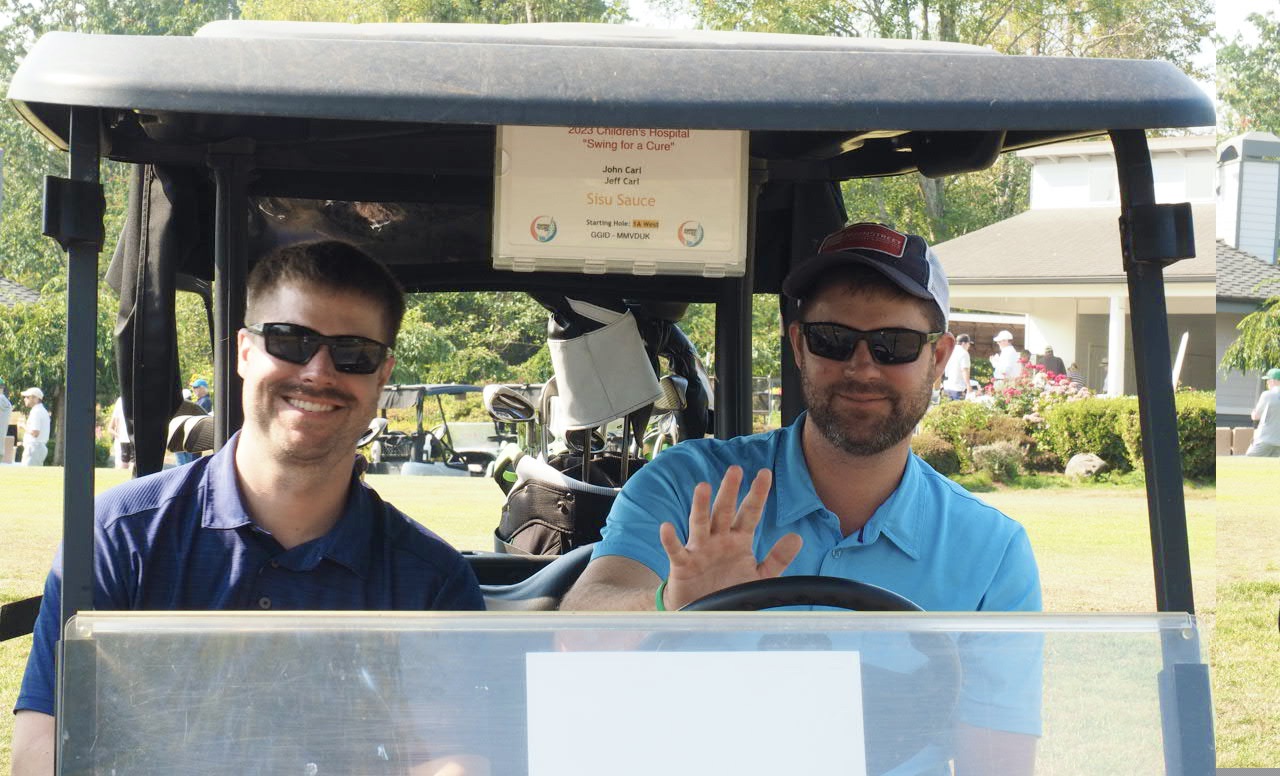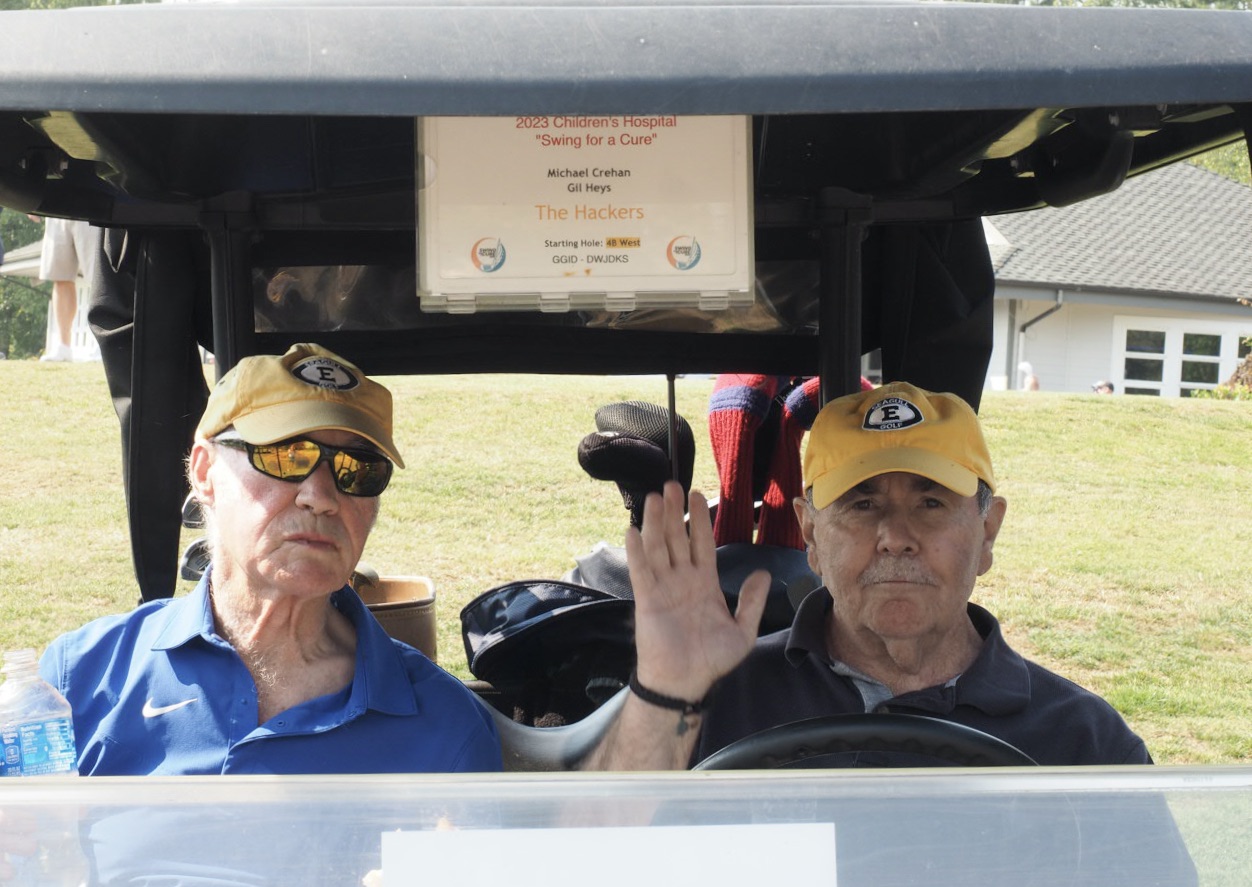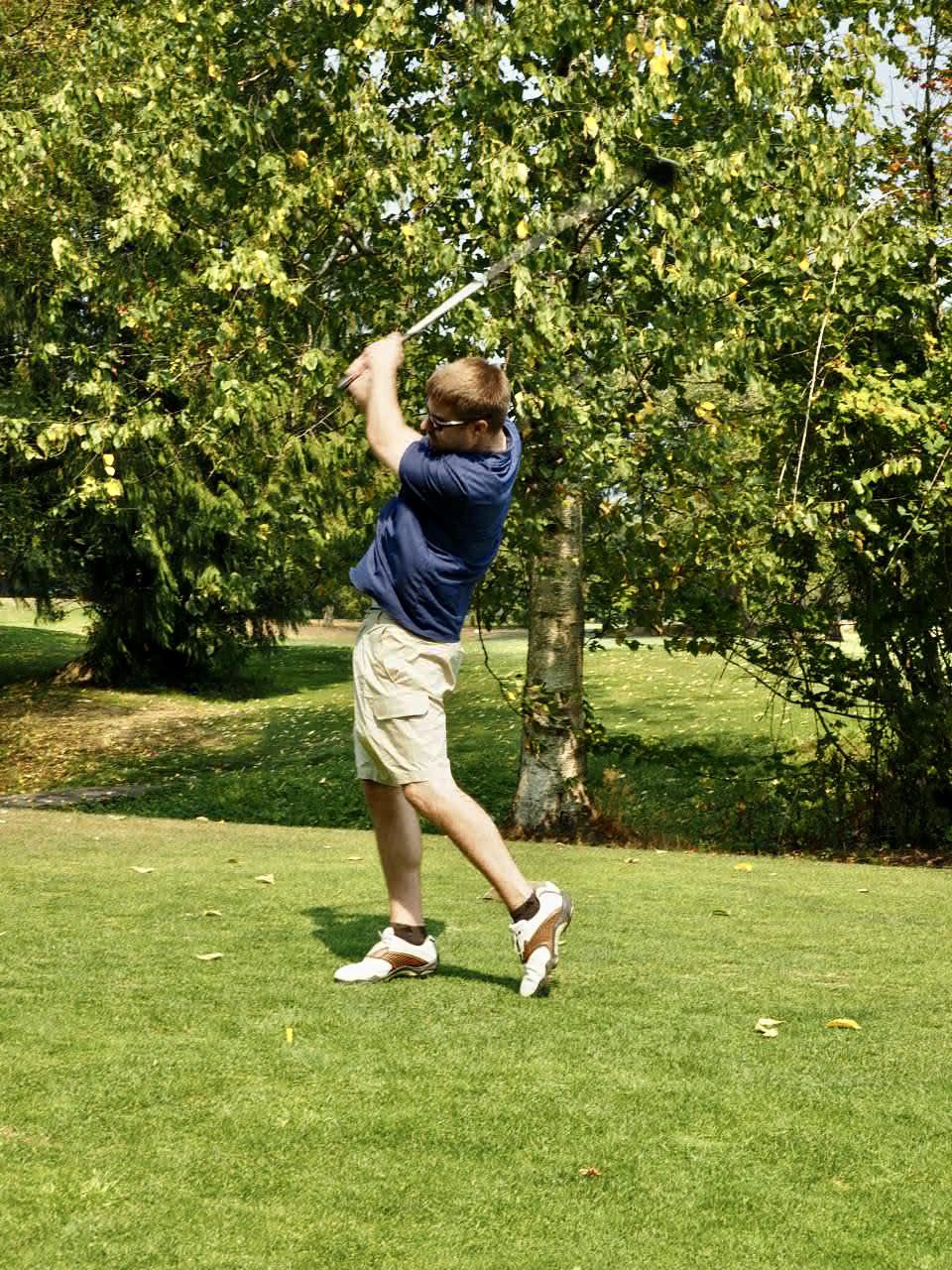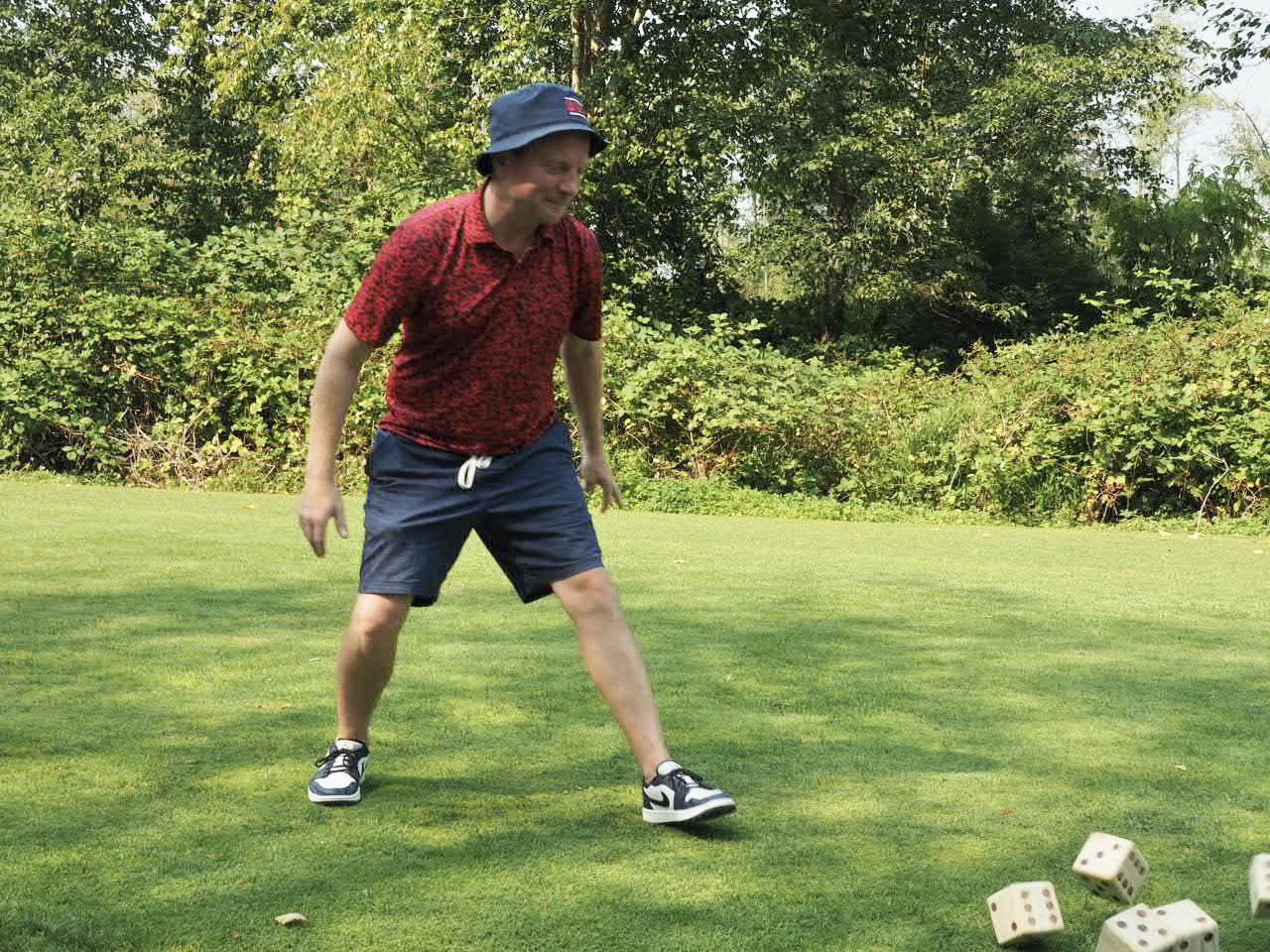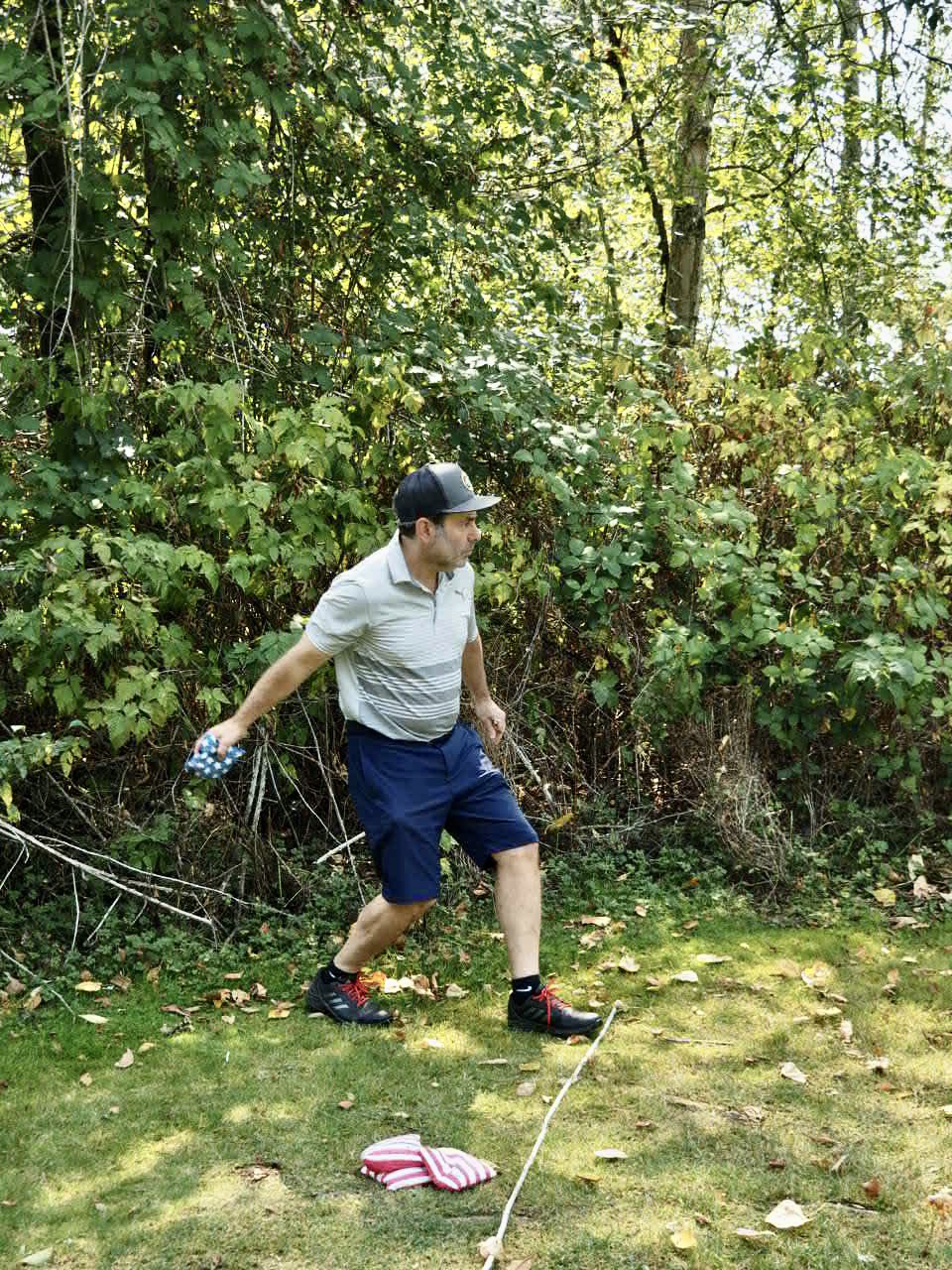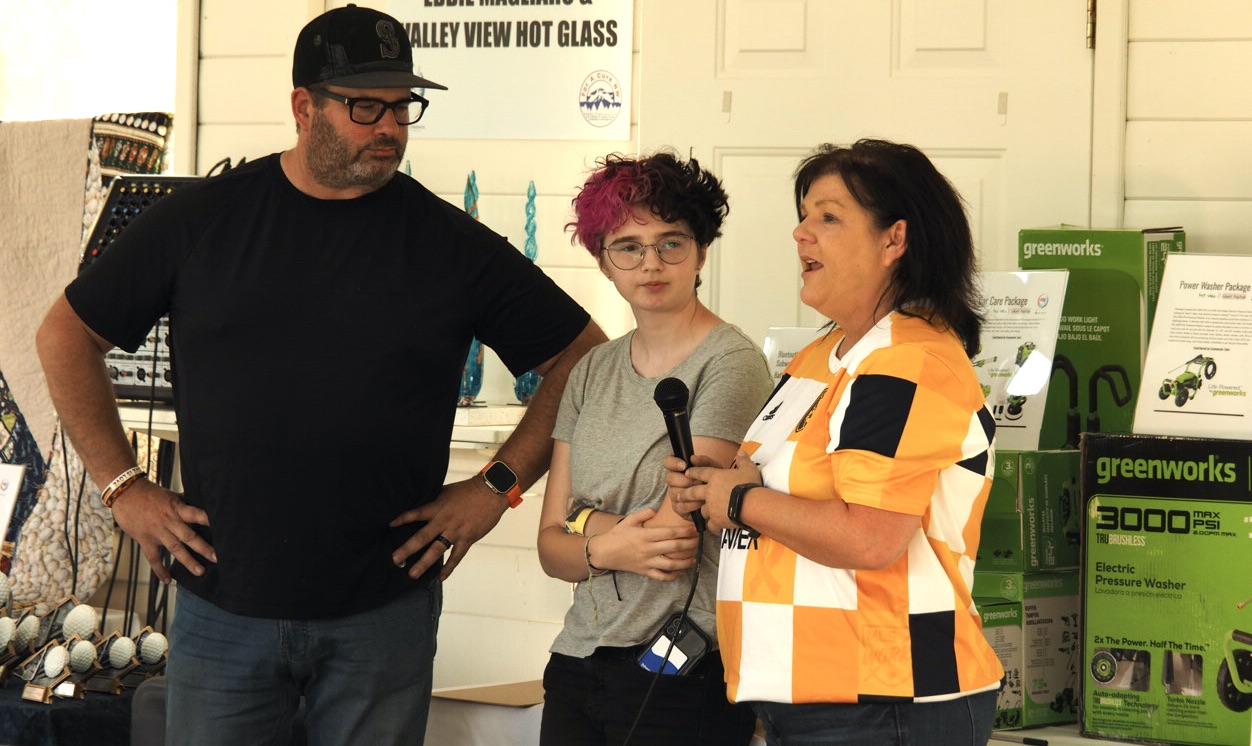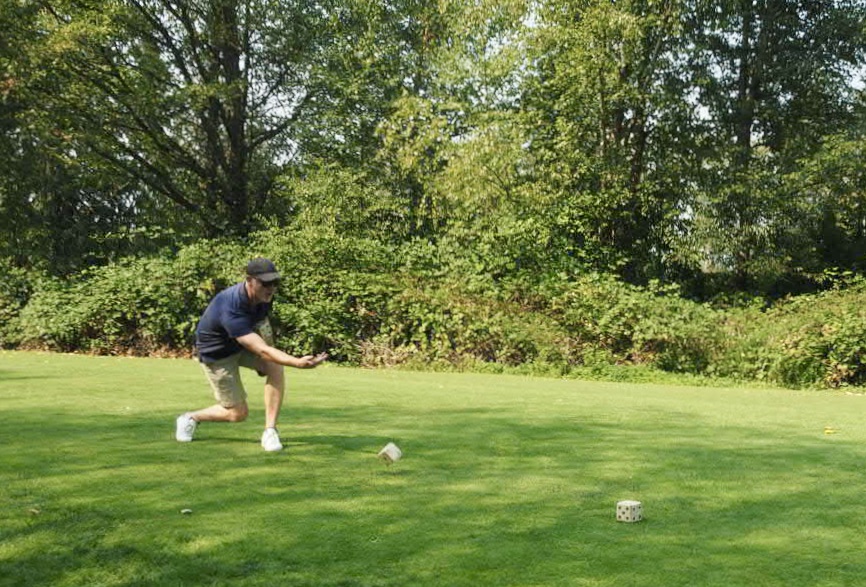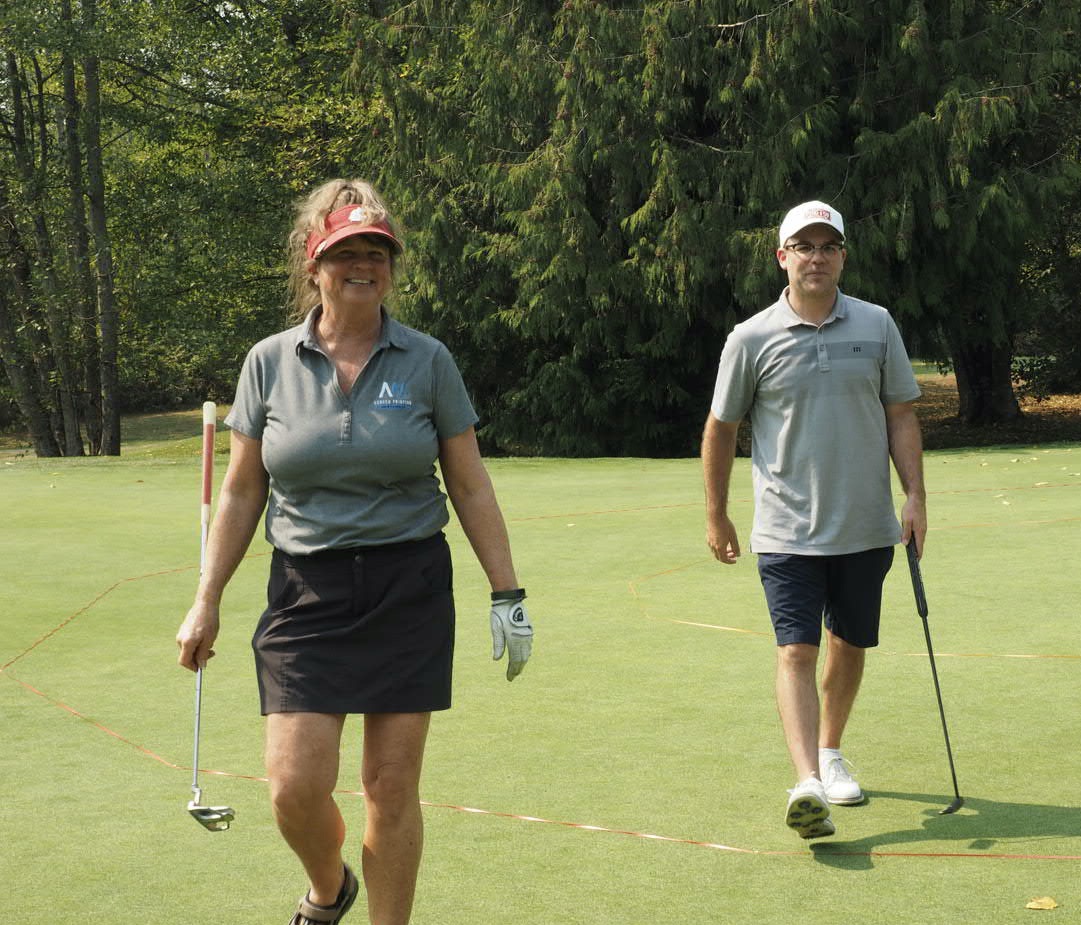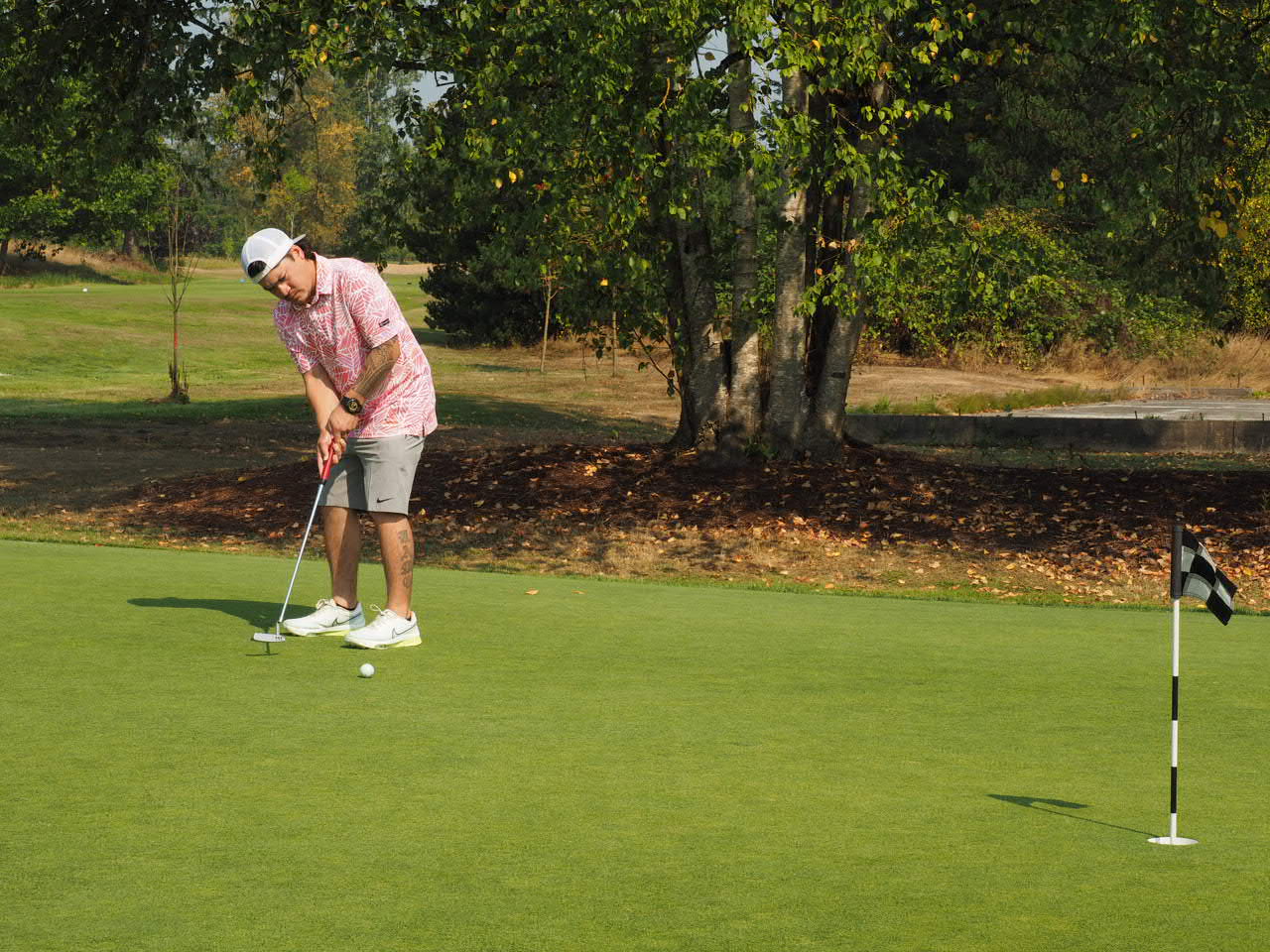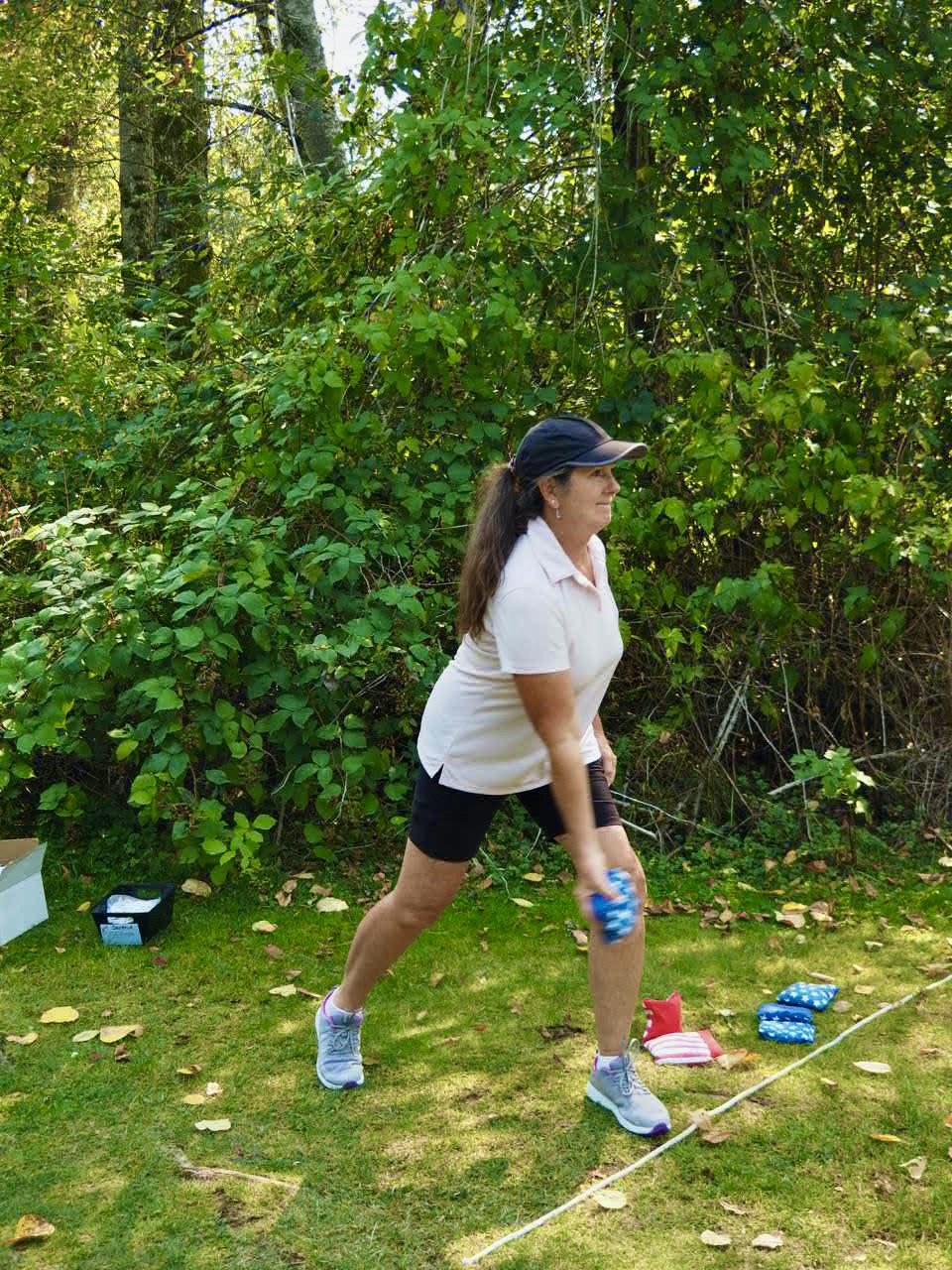 For A Cure NW Events 2023
The 3rd annual SWING for a CURE, on August 26, 2023 at Avalon Golf Links, was incredible! With this golf tournament, we have raised over $60,000 for Seattle Children's Hospital's High-Risk Leukemia Program Fund this year!  We had 132 golfers and 45 volunteers. Sponsors, donors, and golfers made the day a successful event!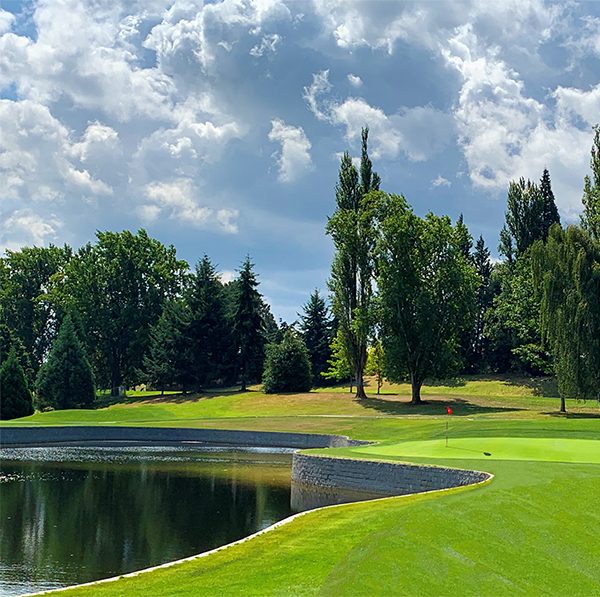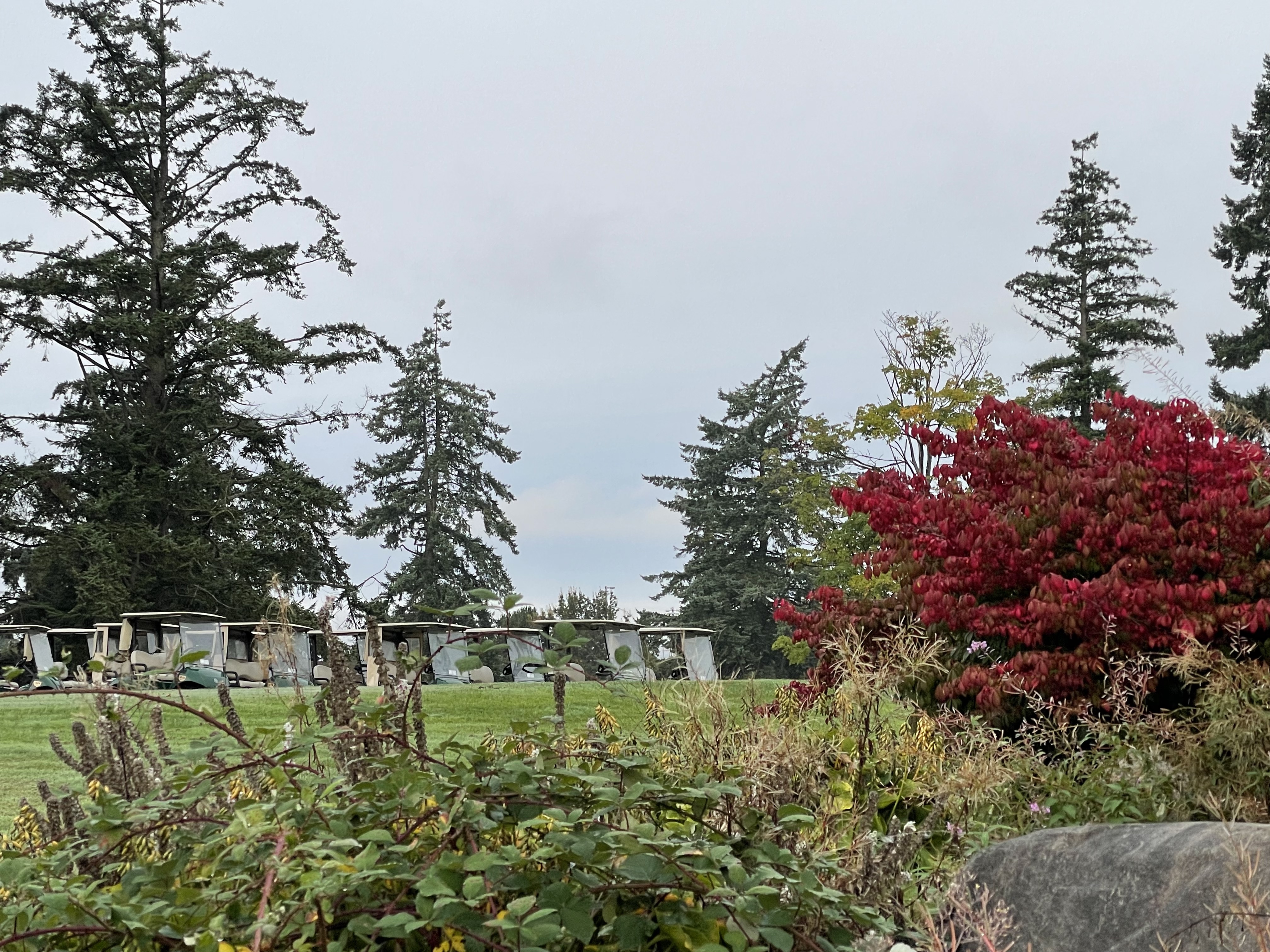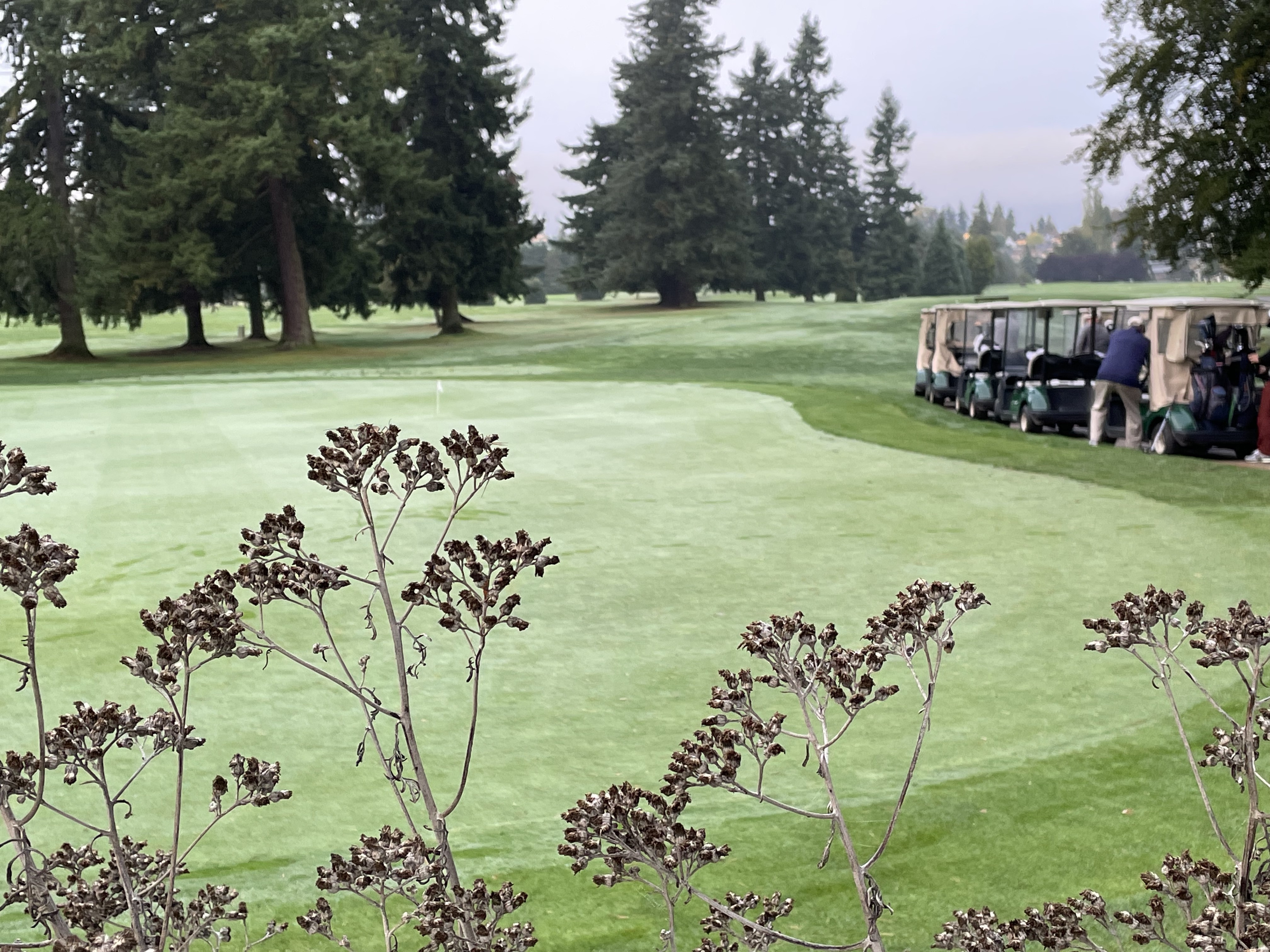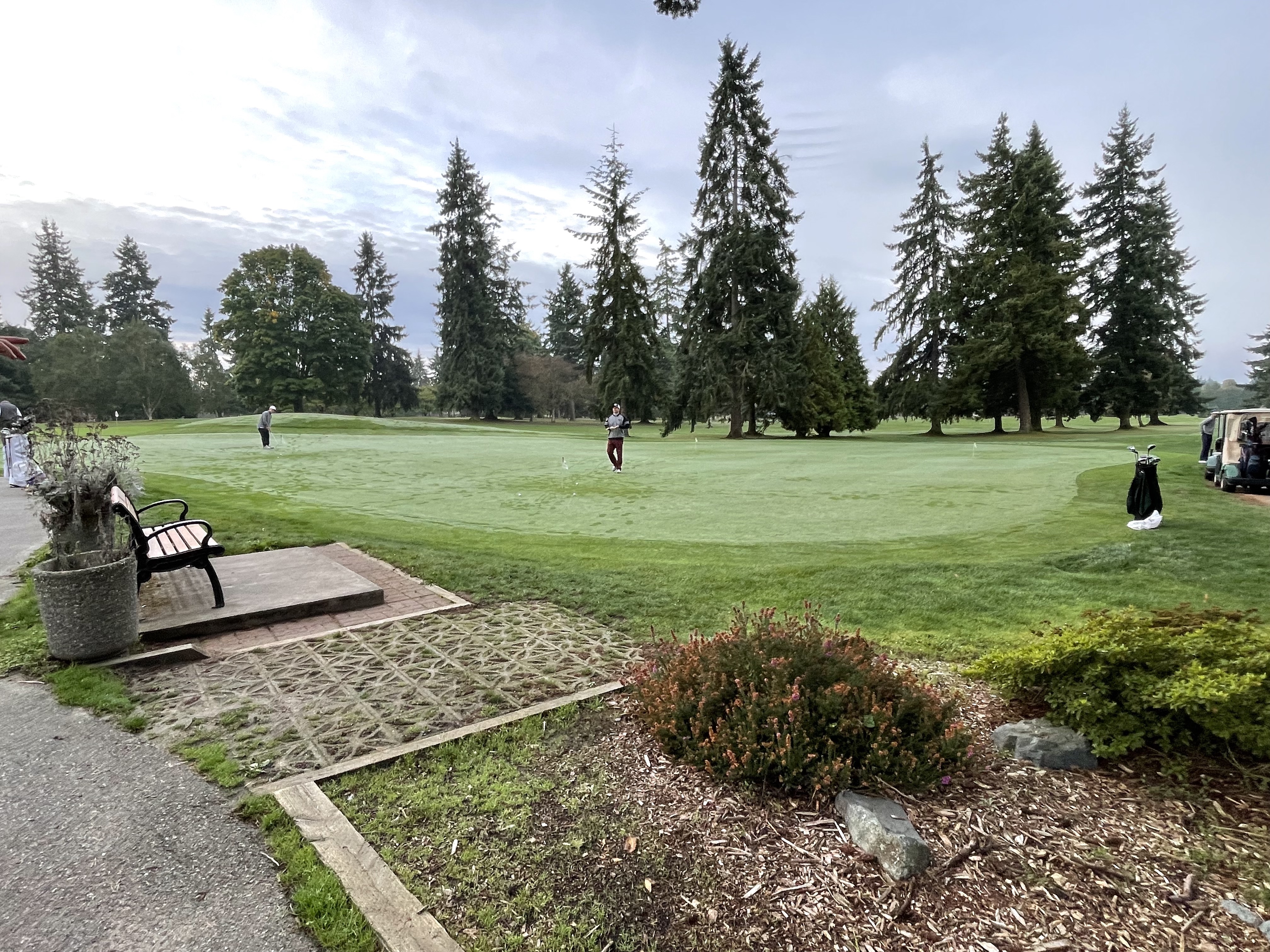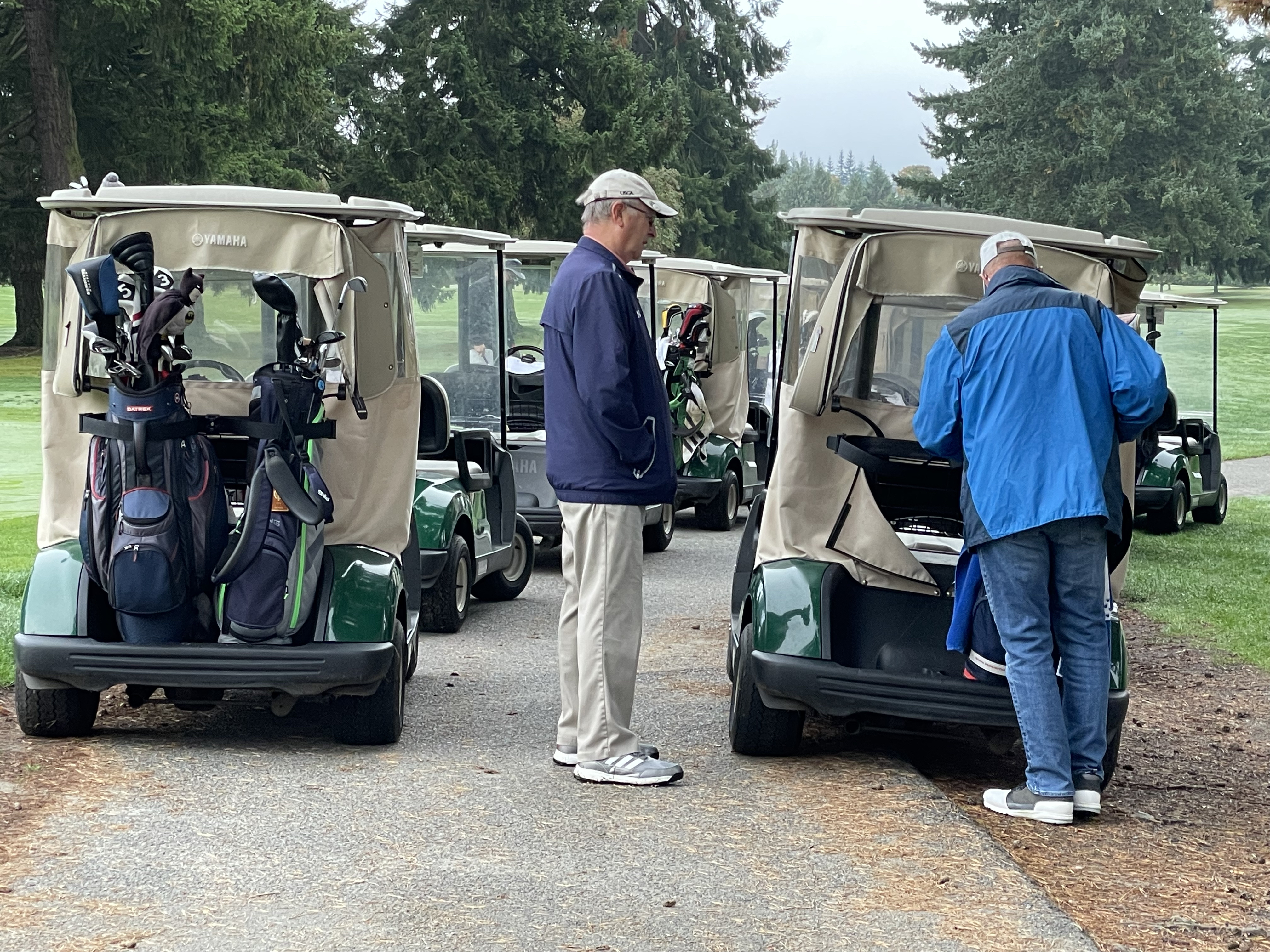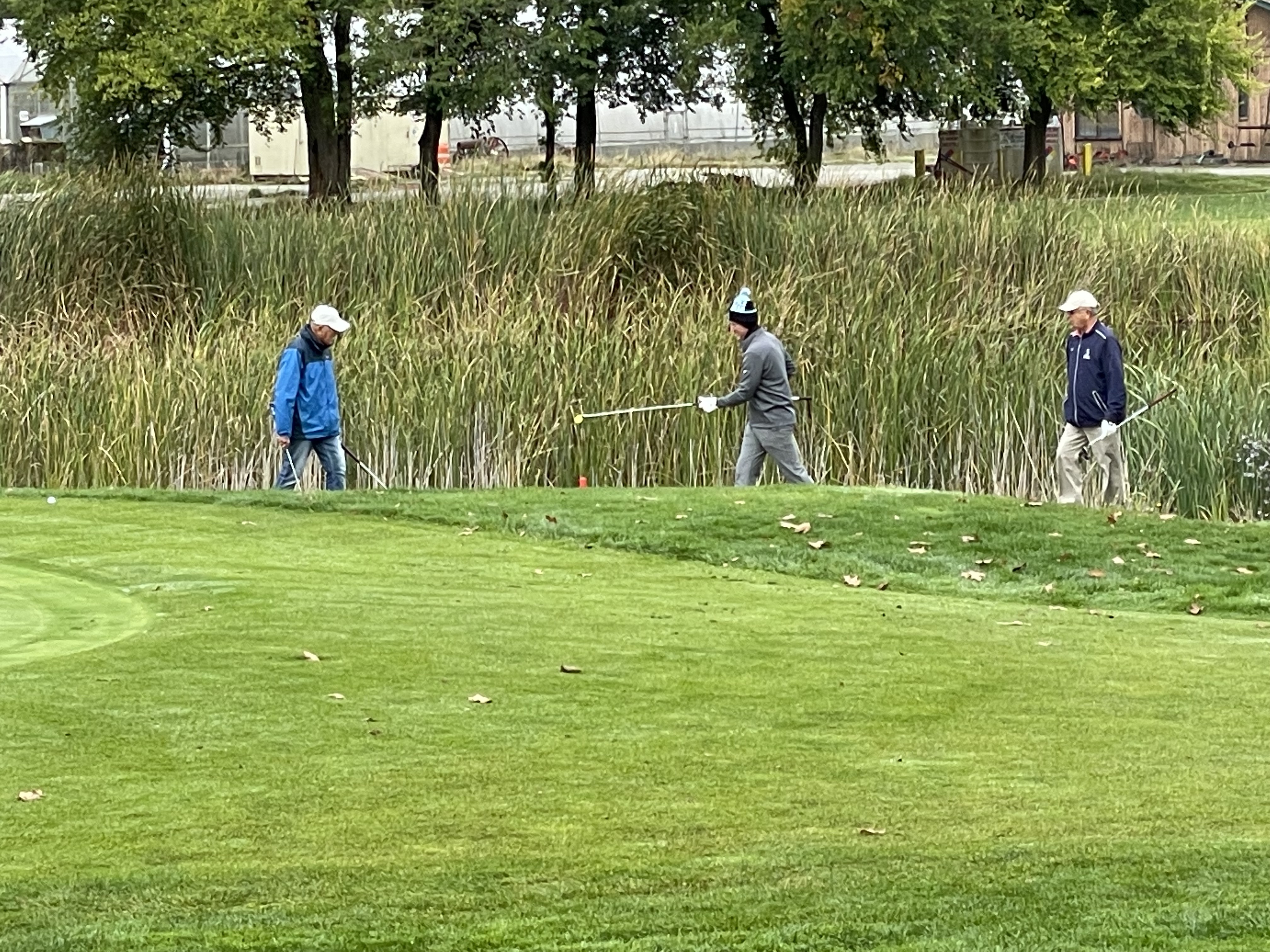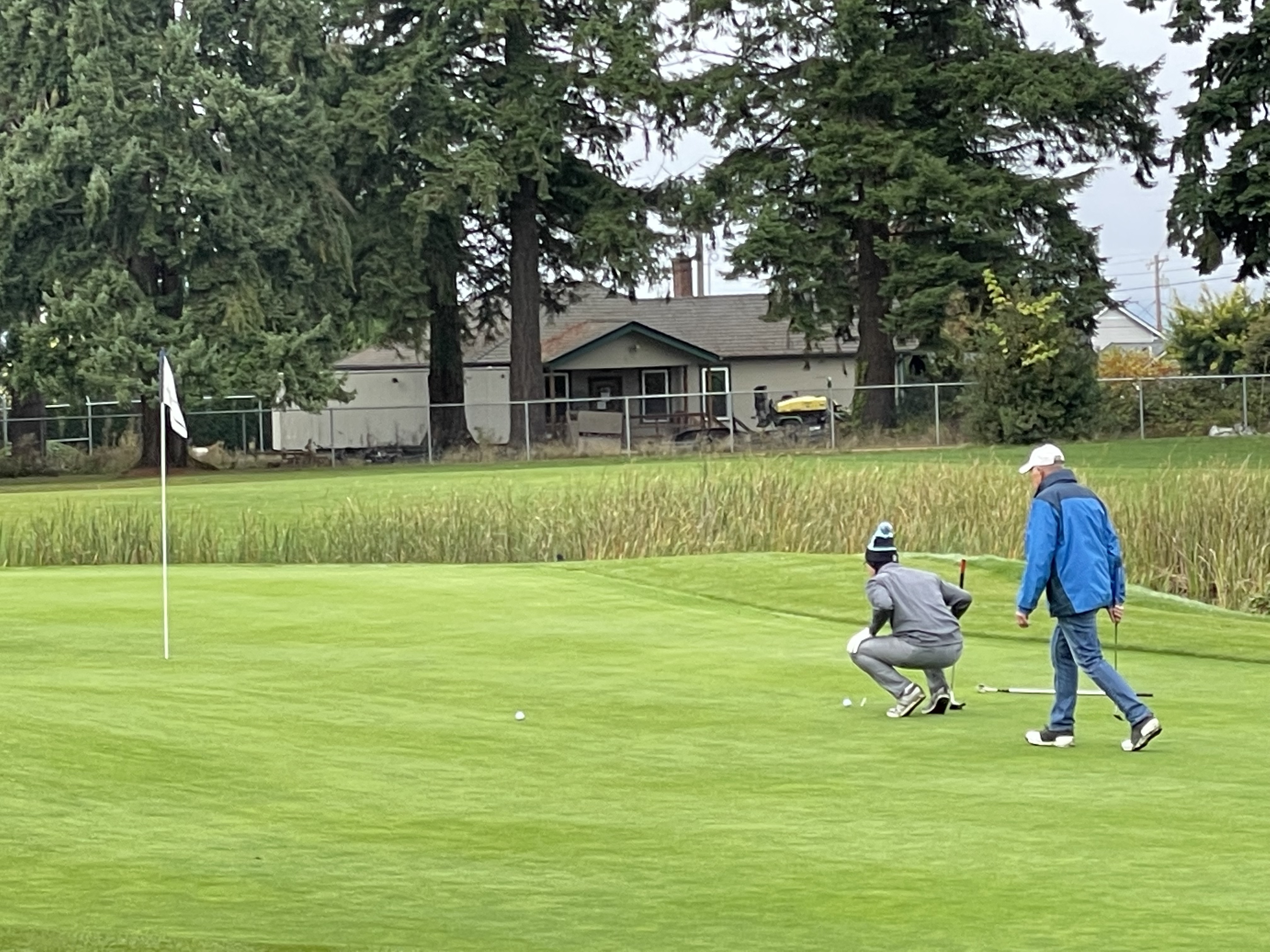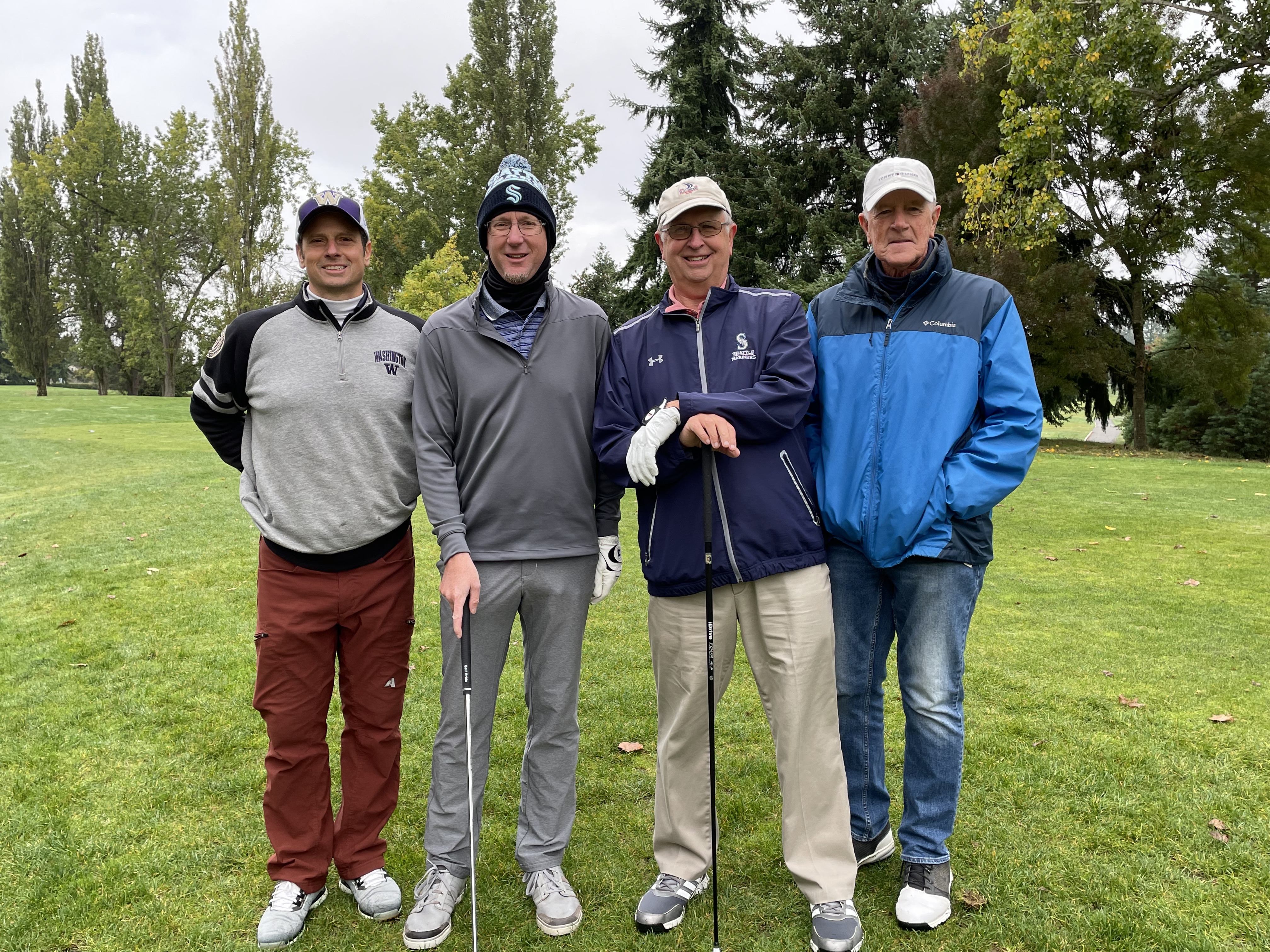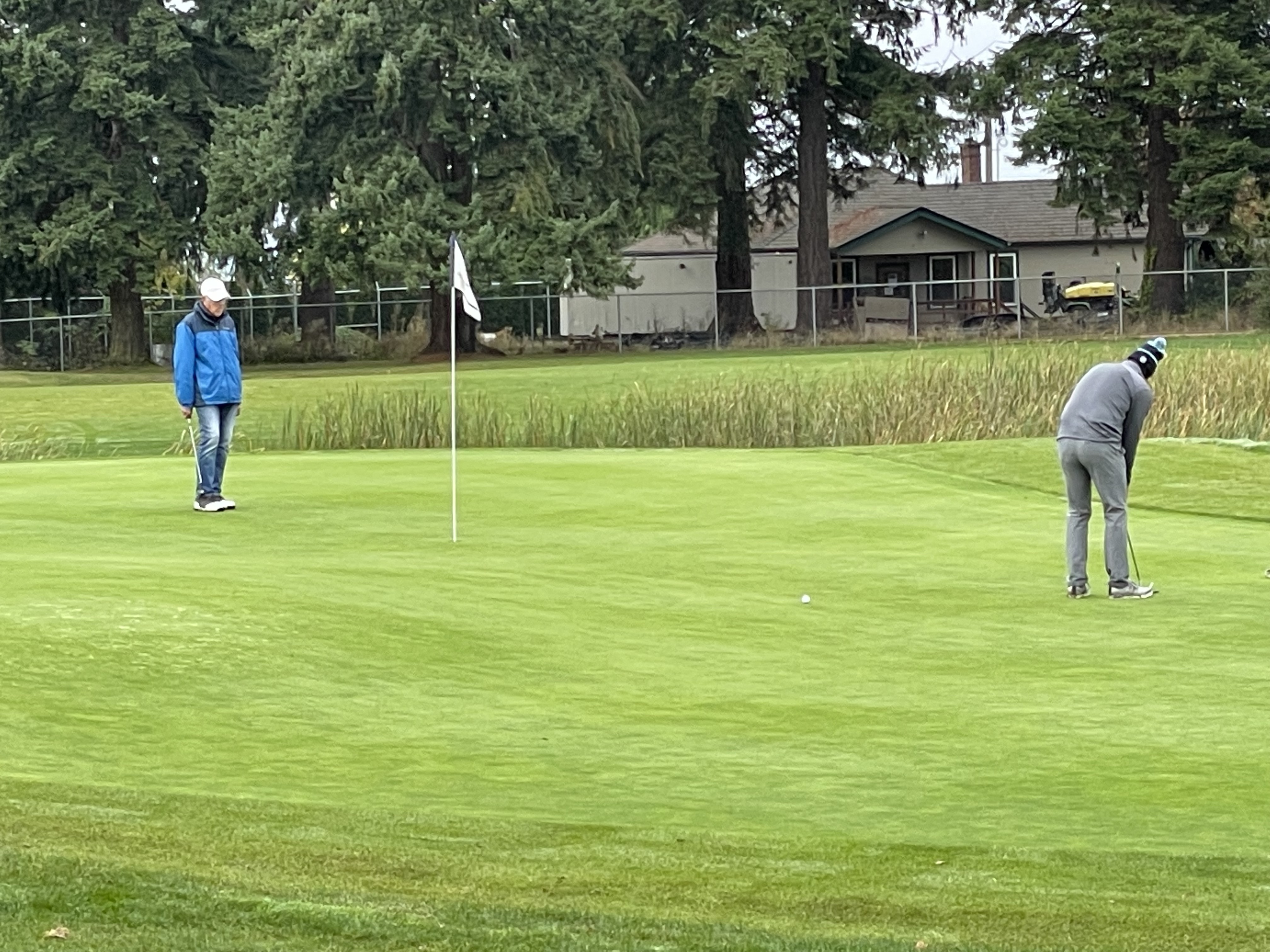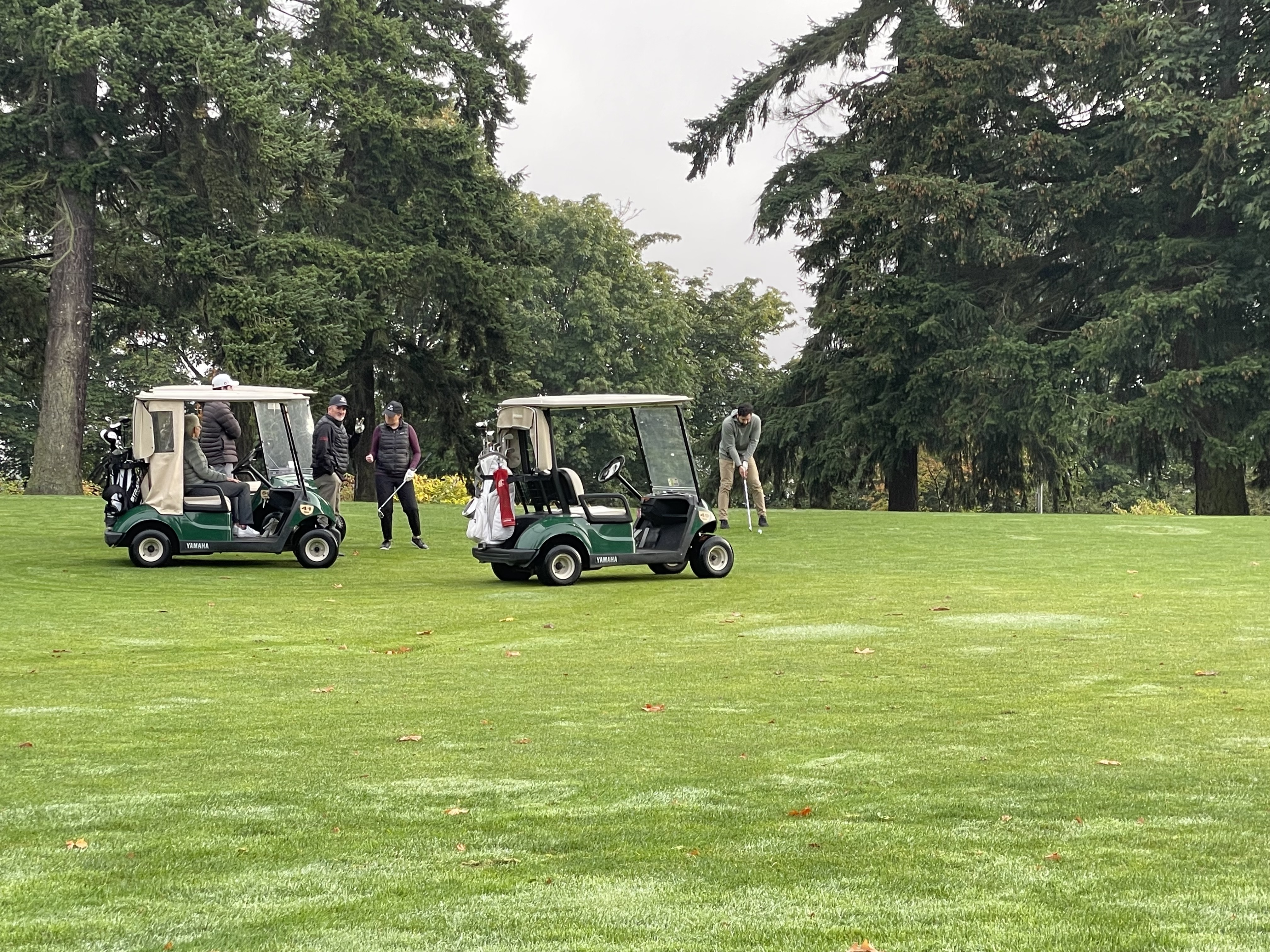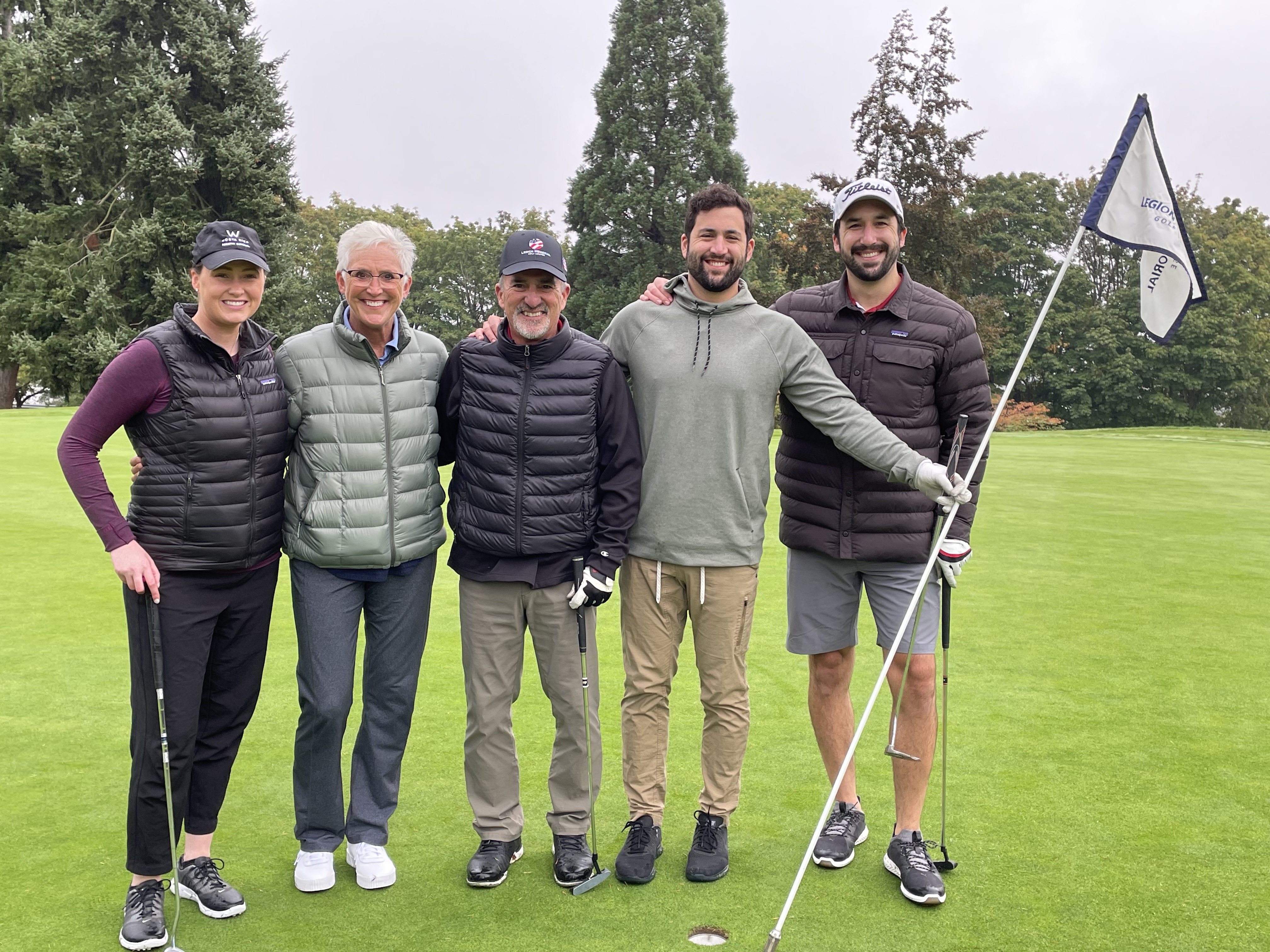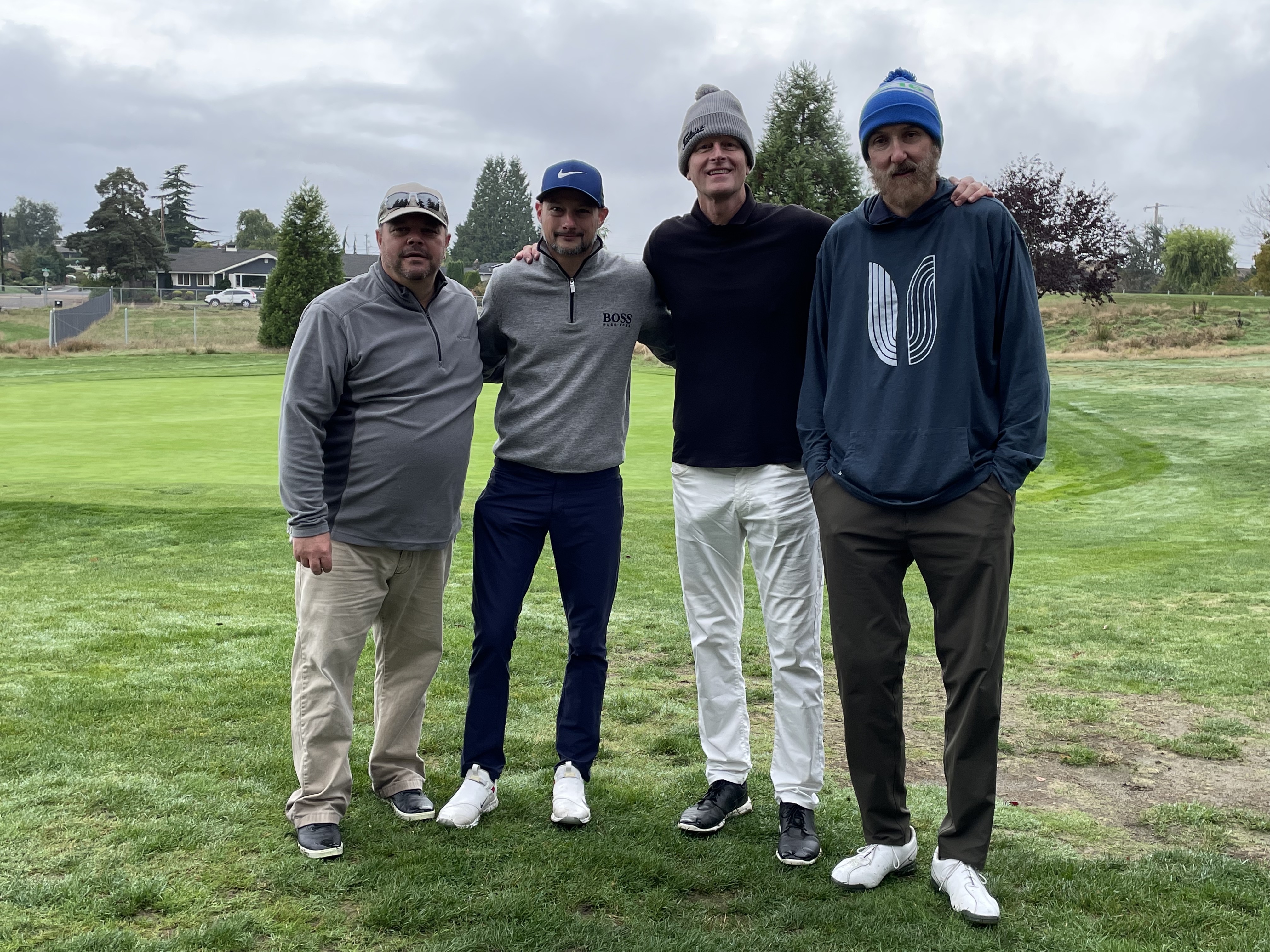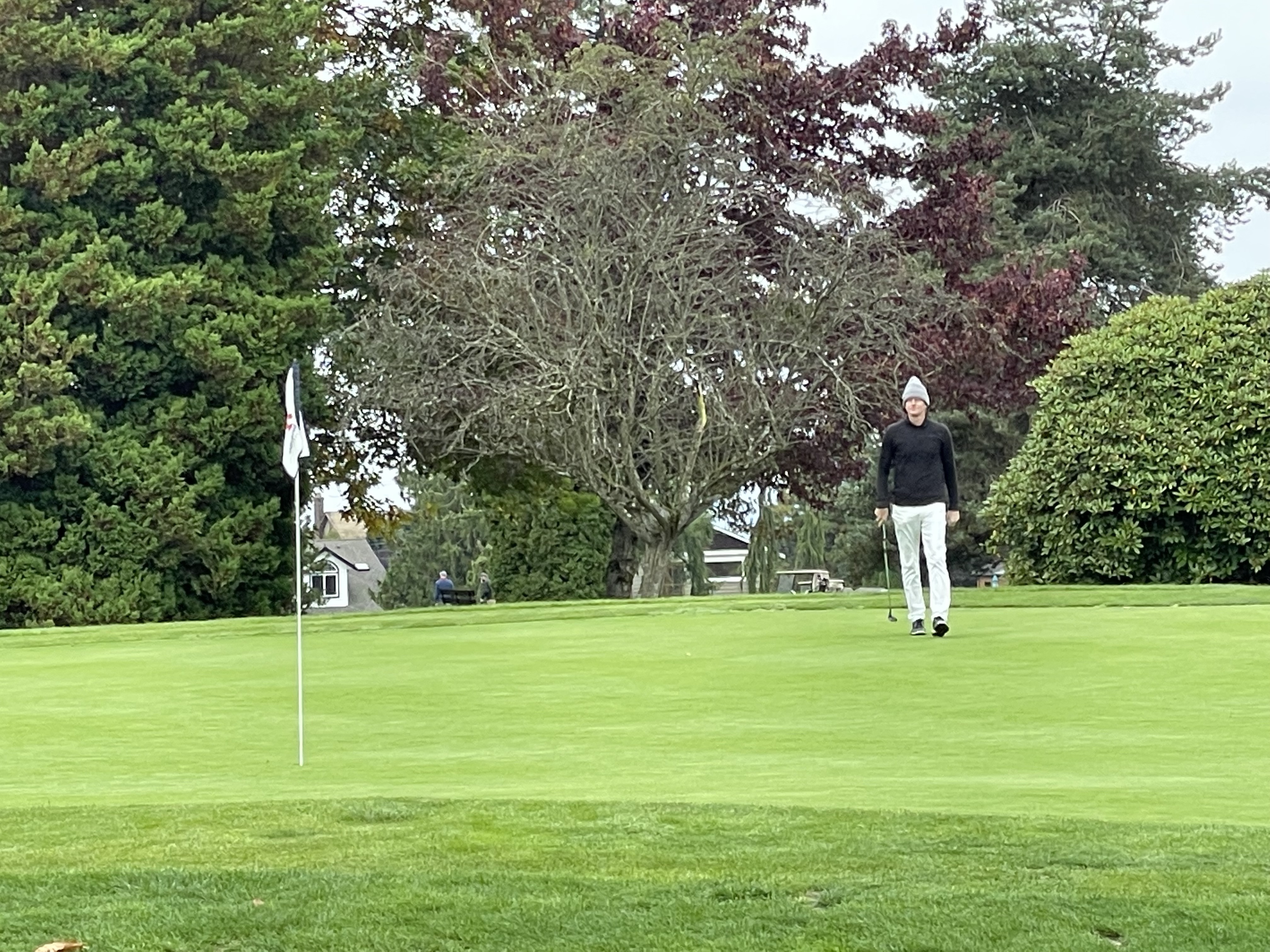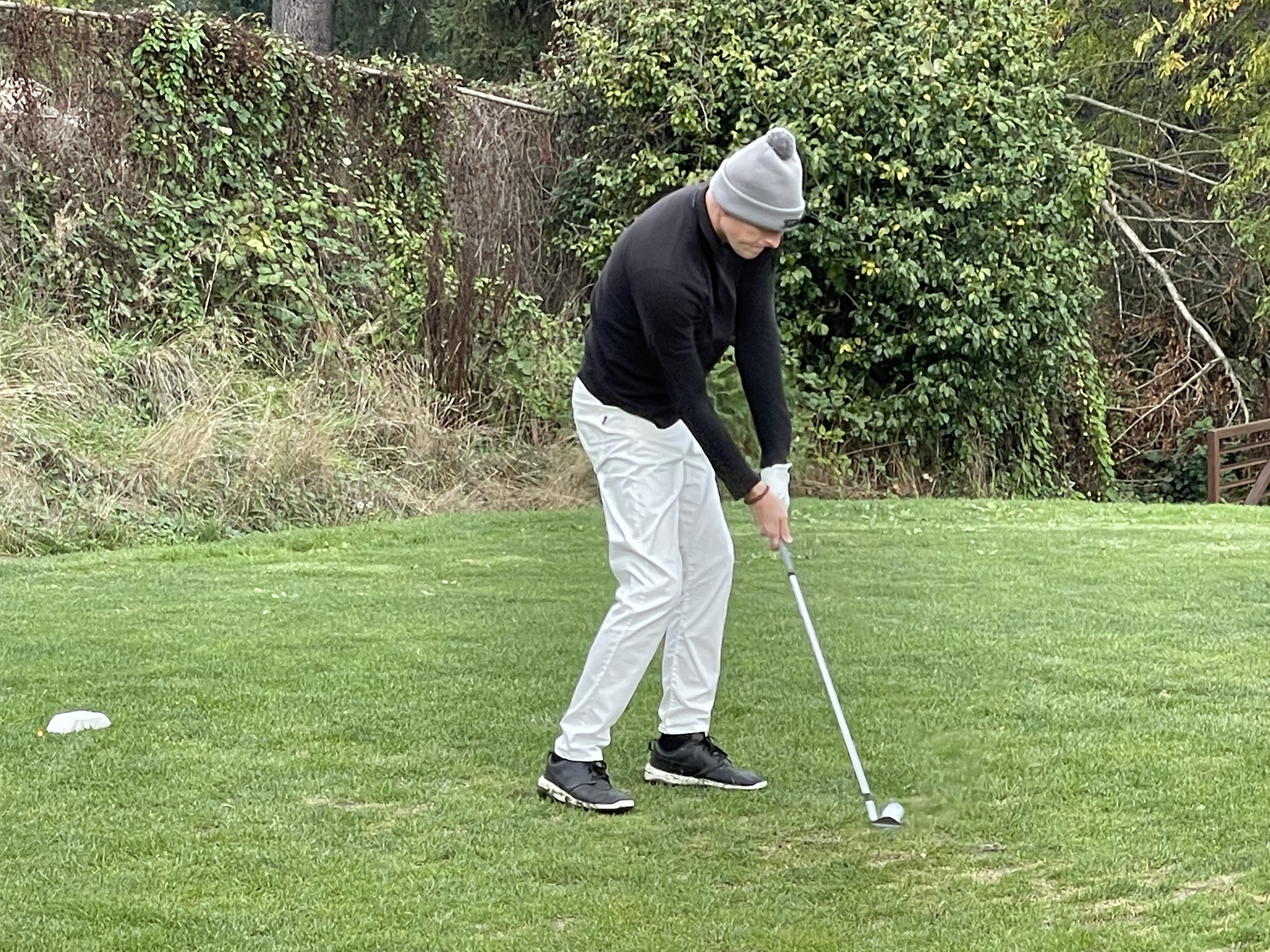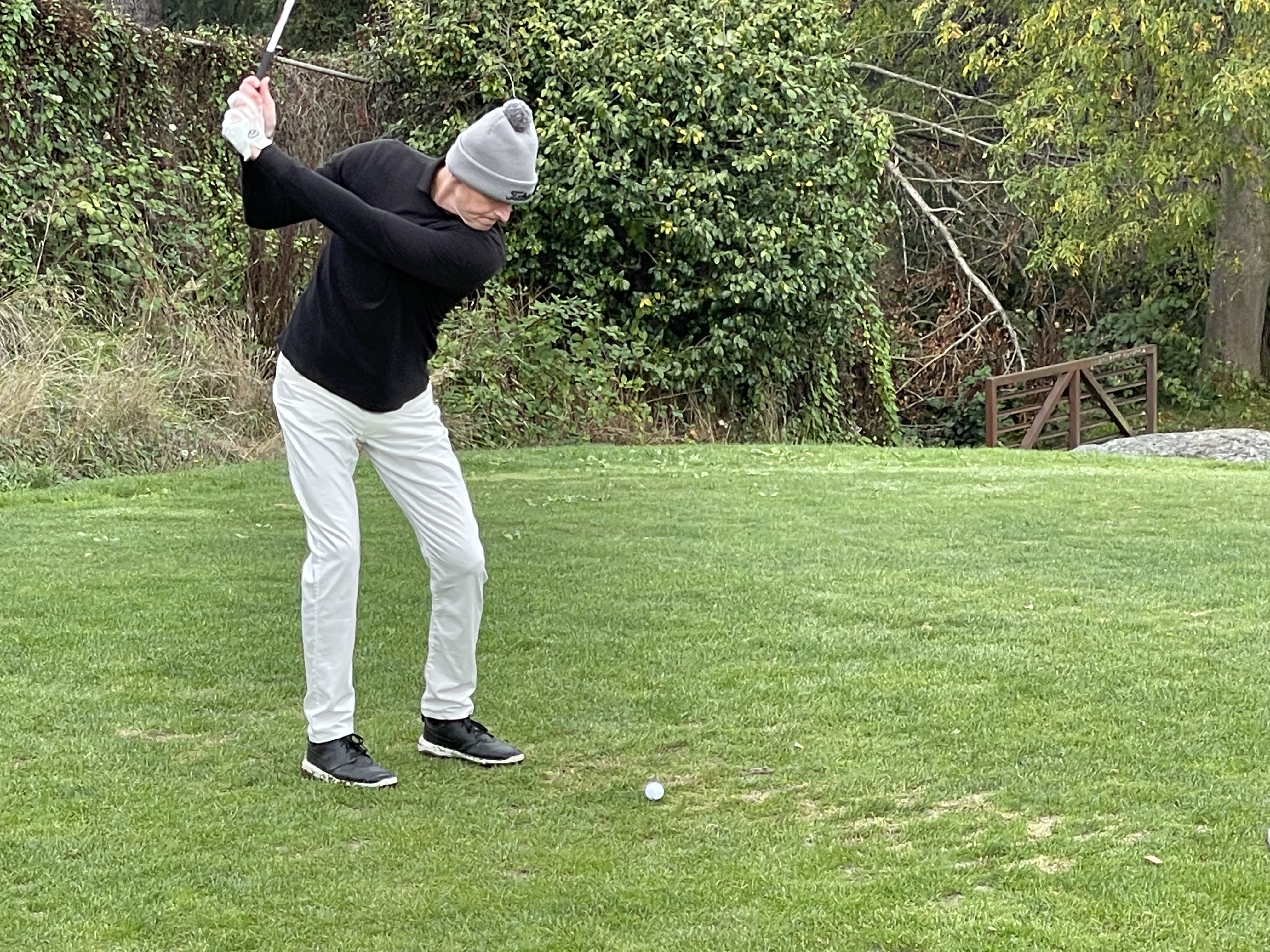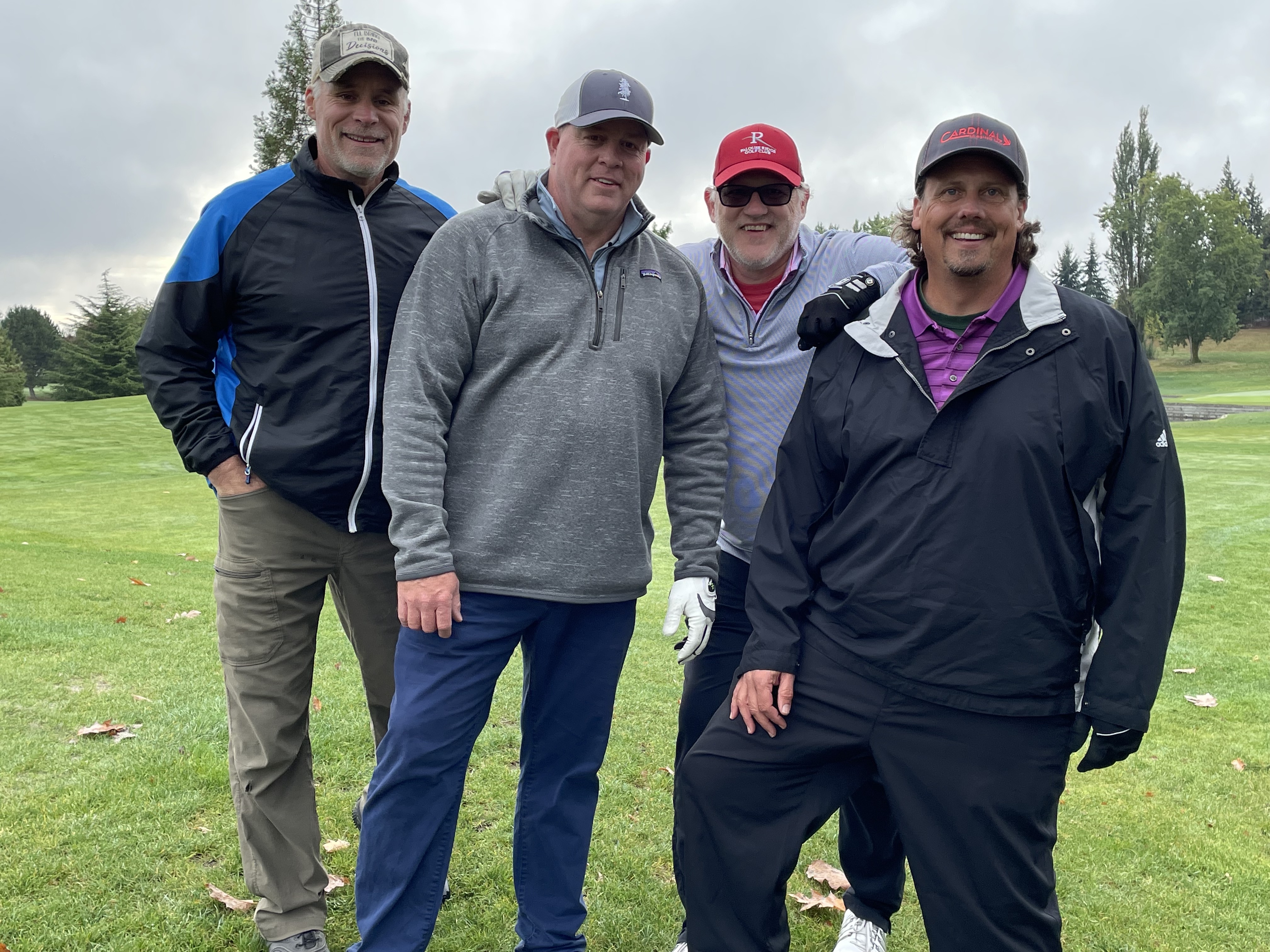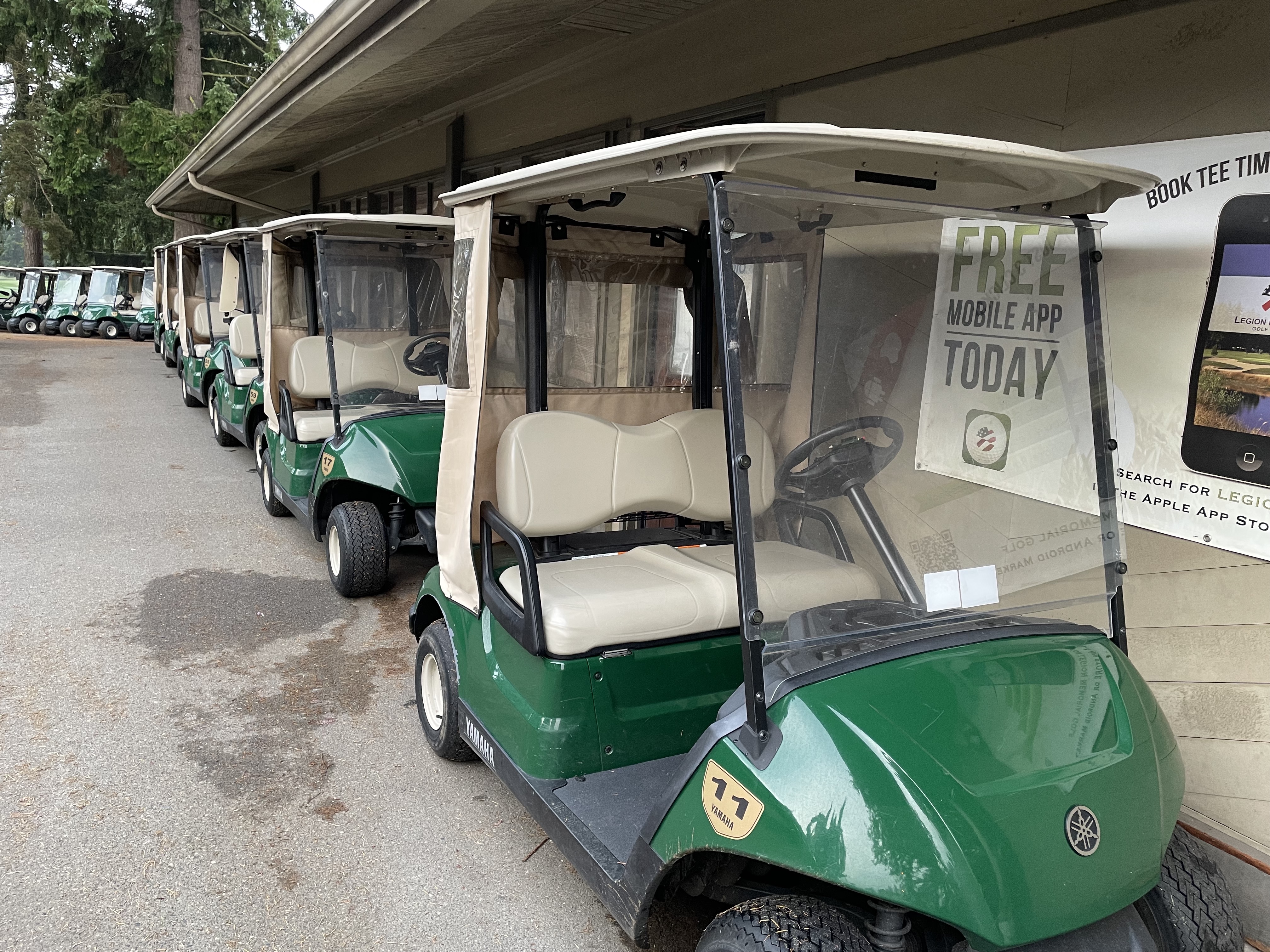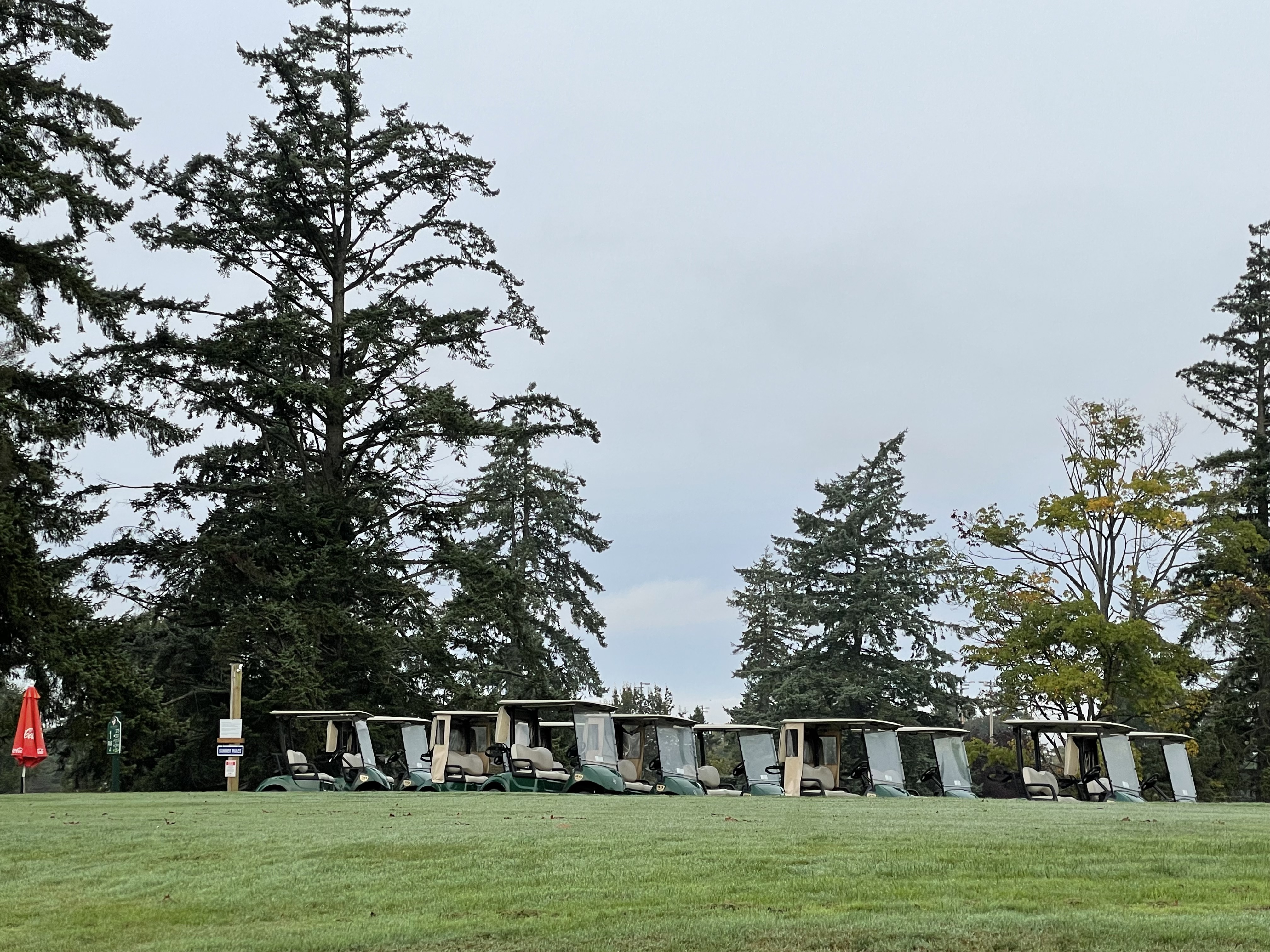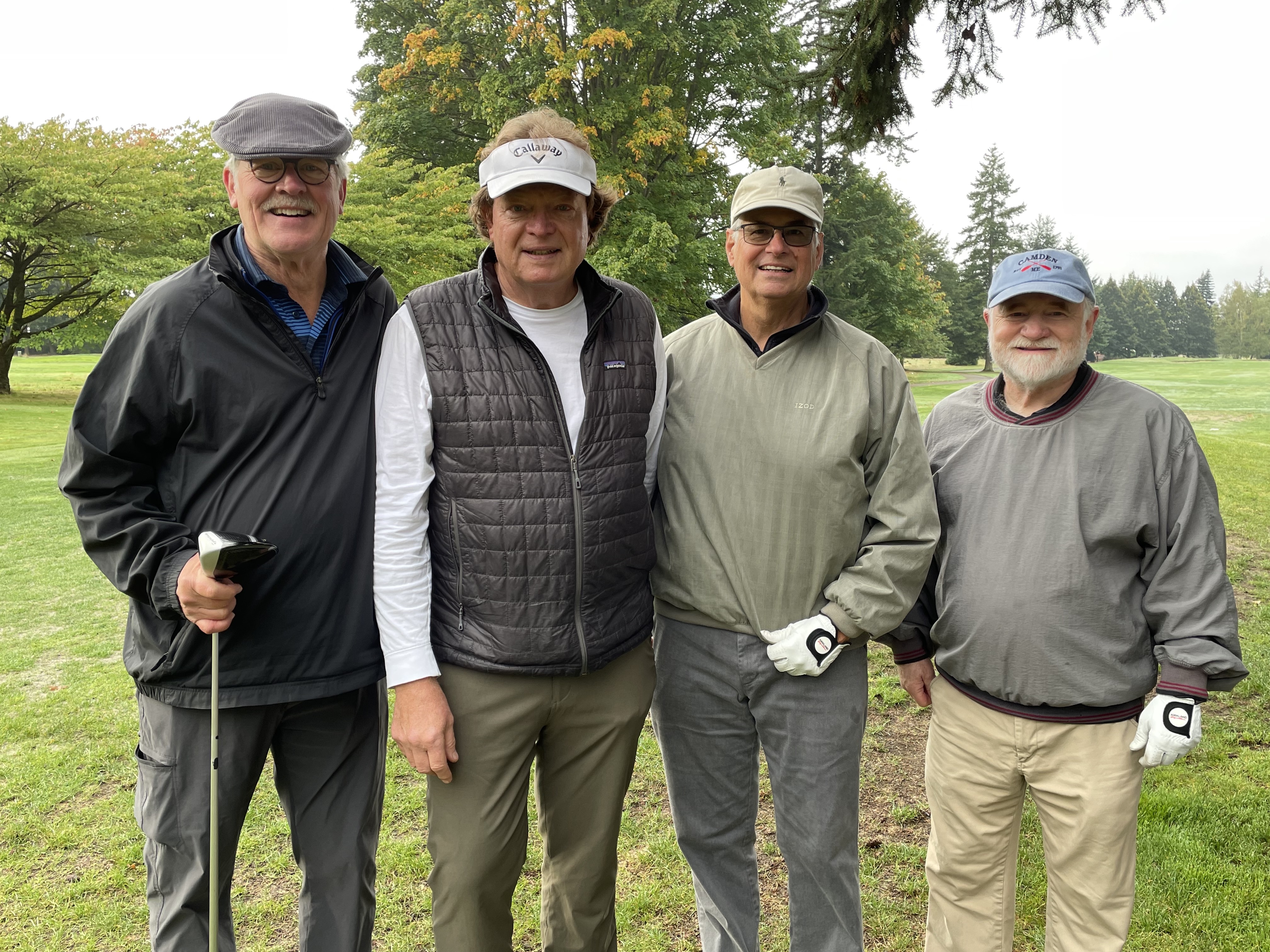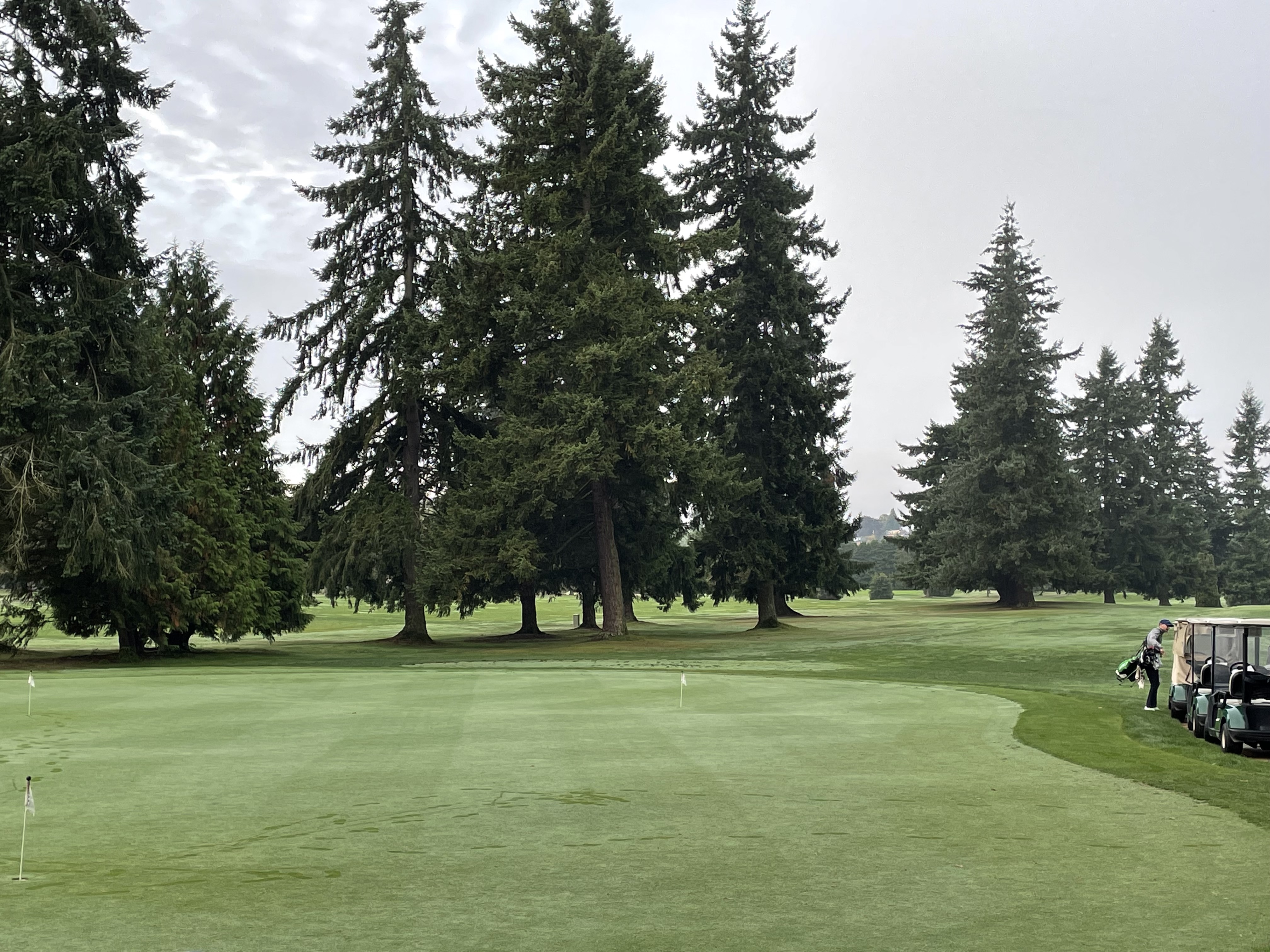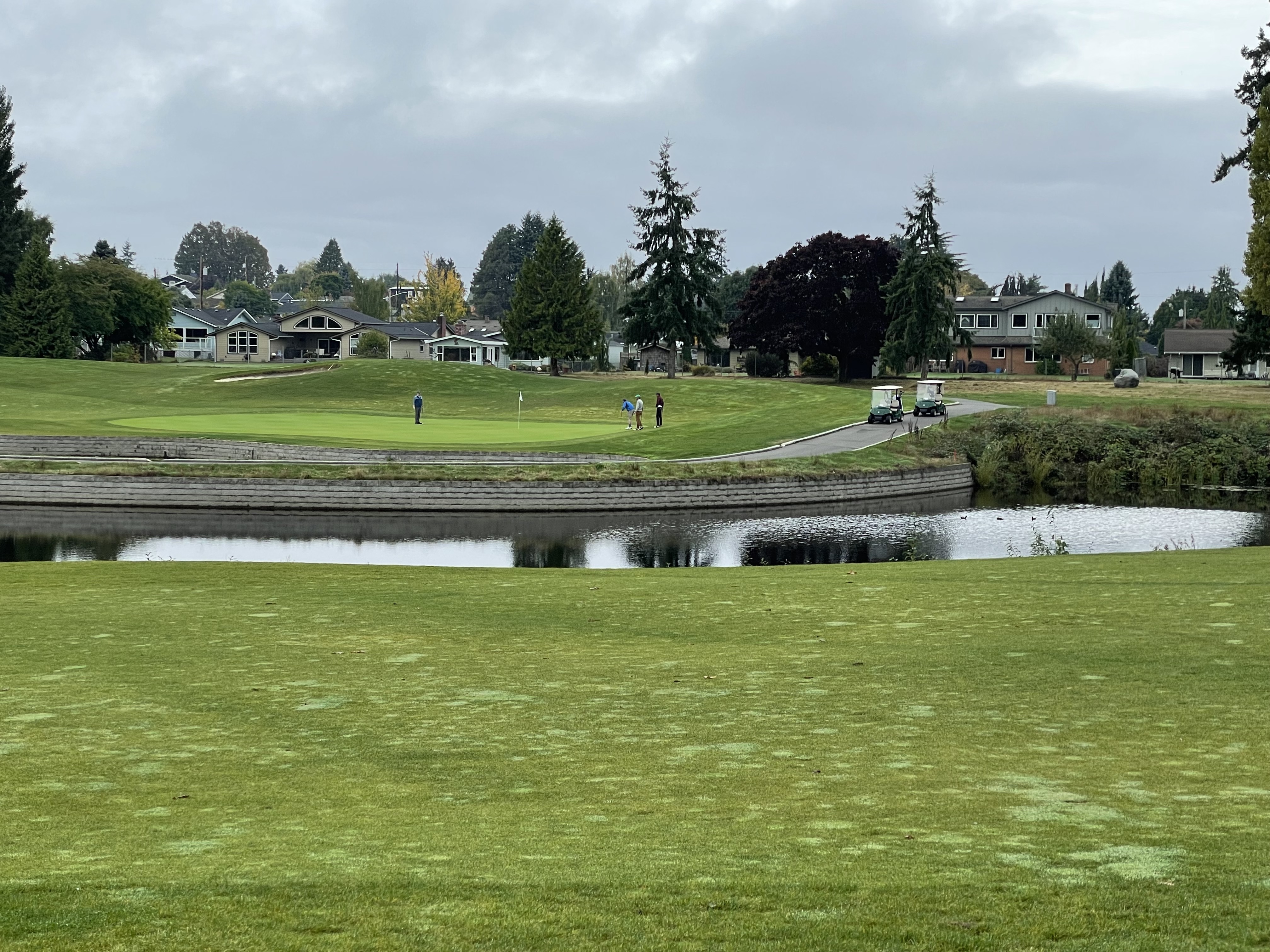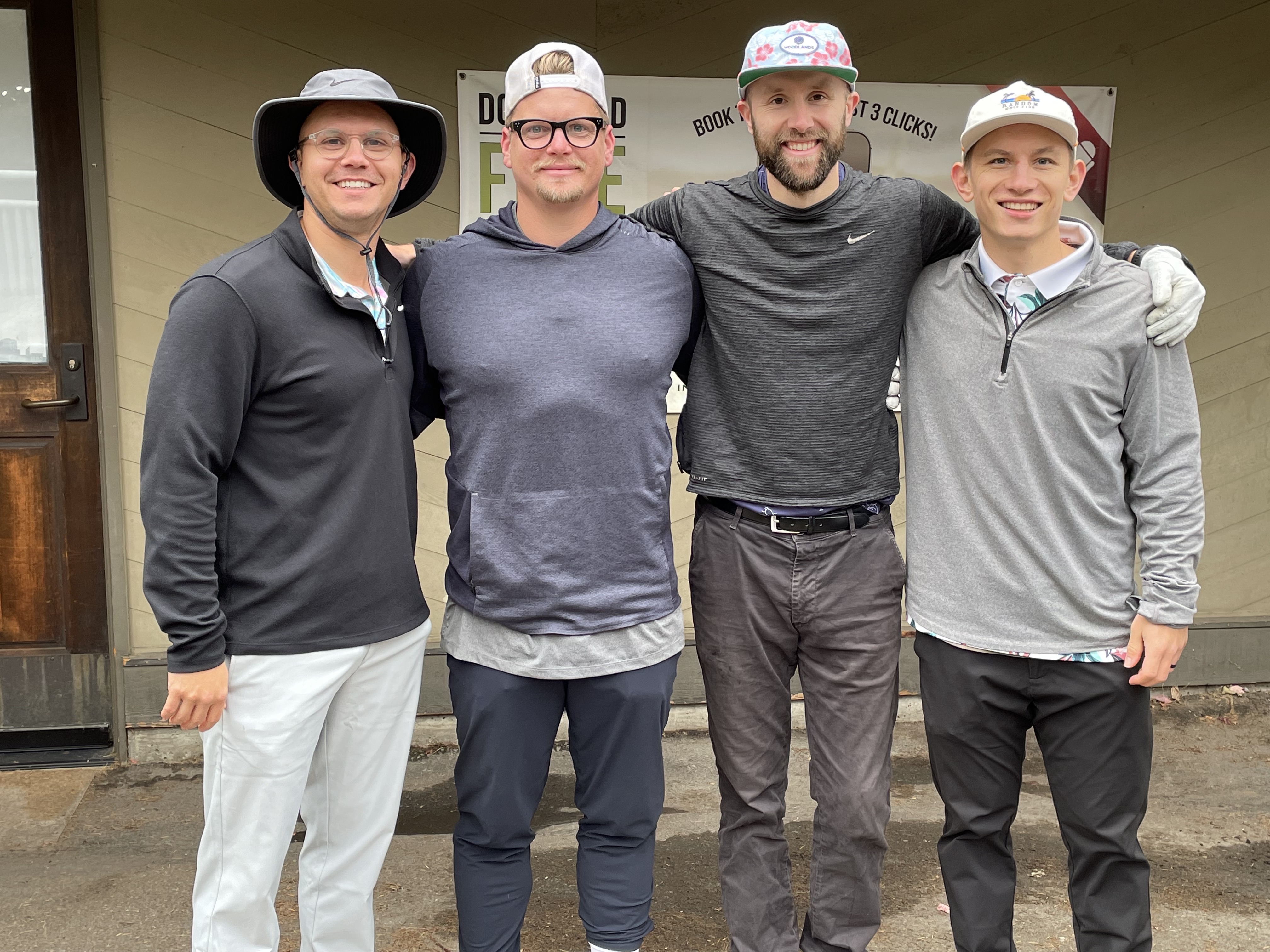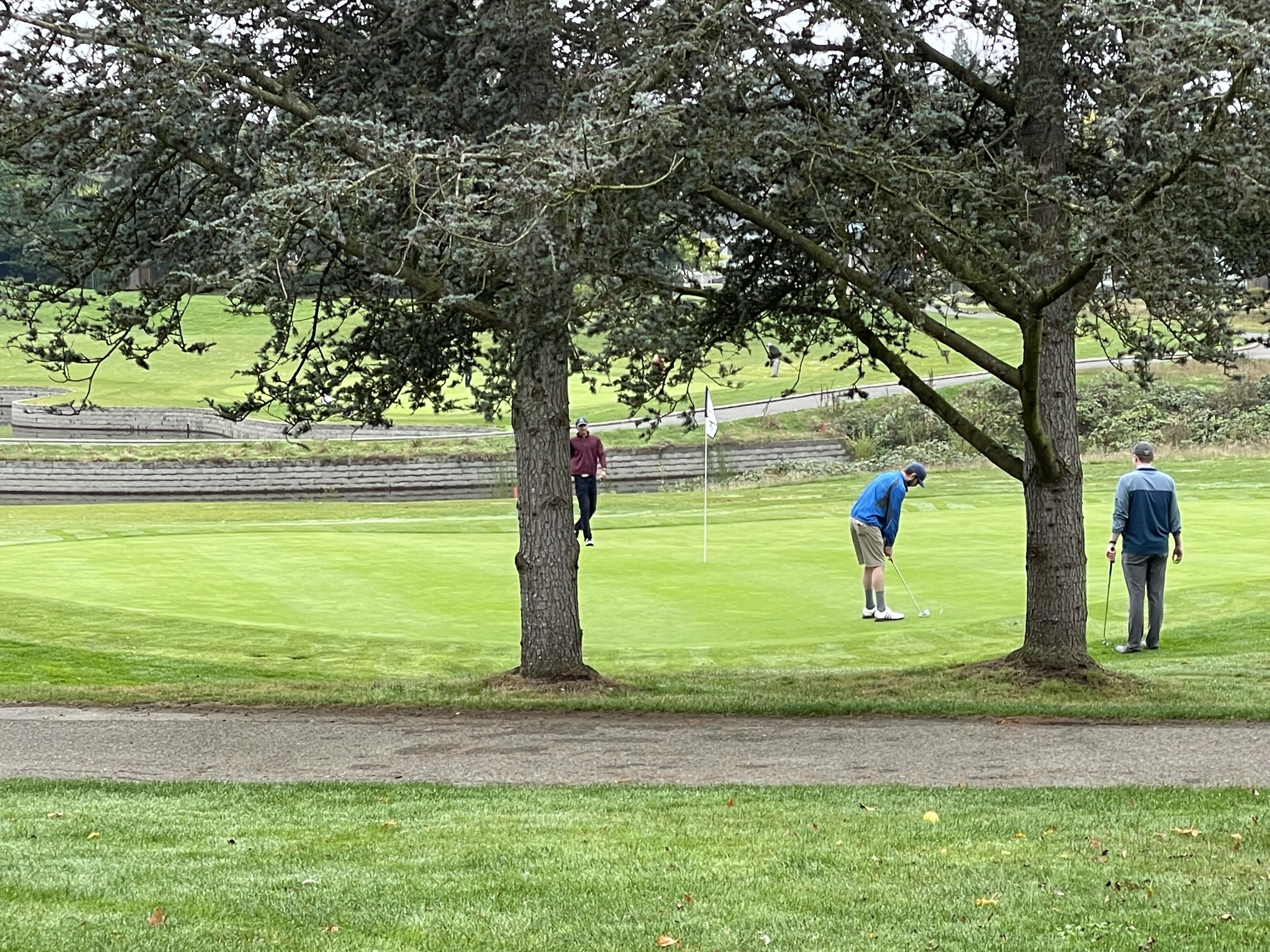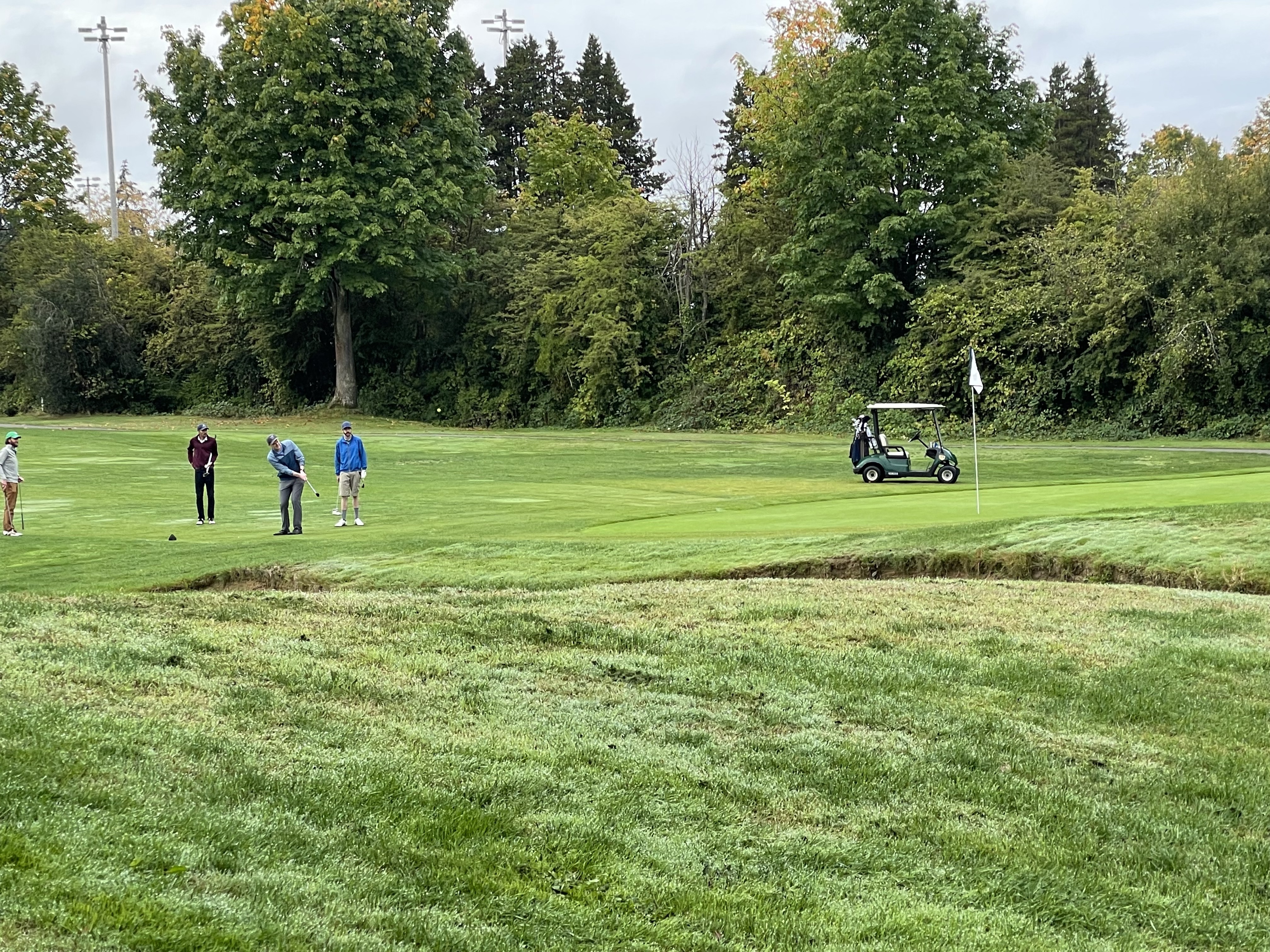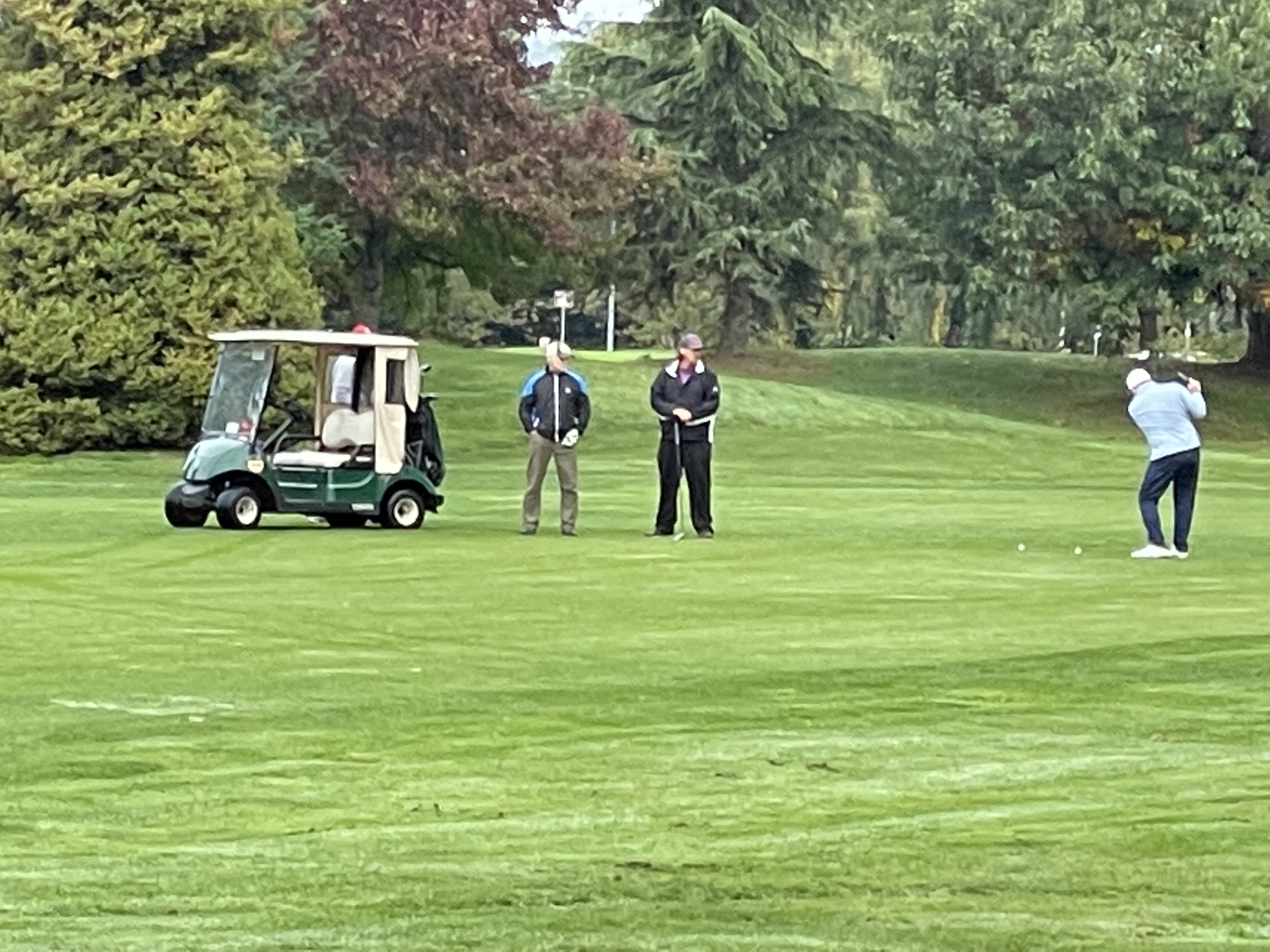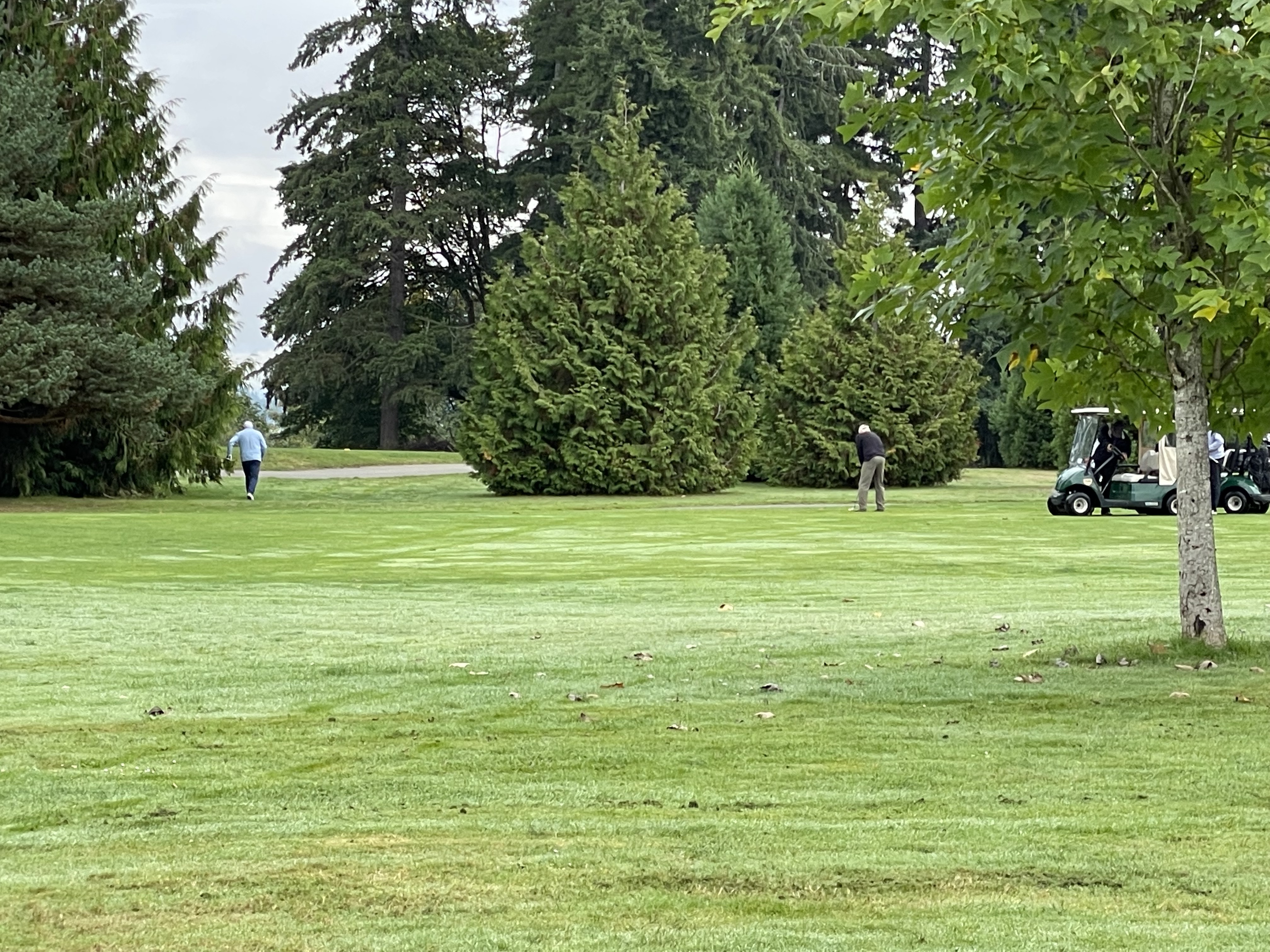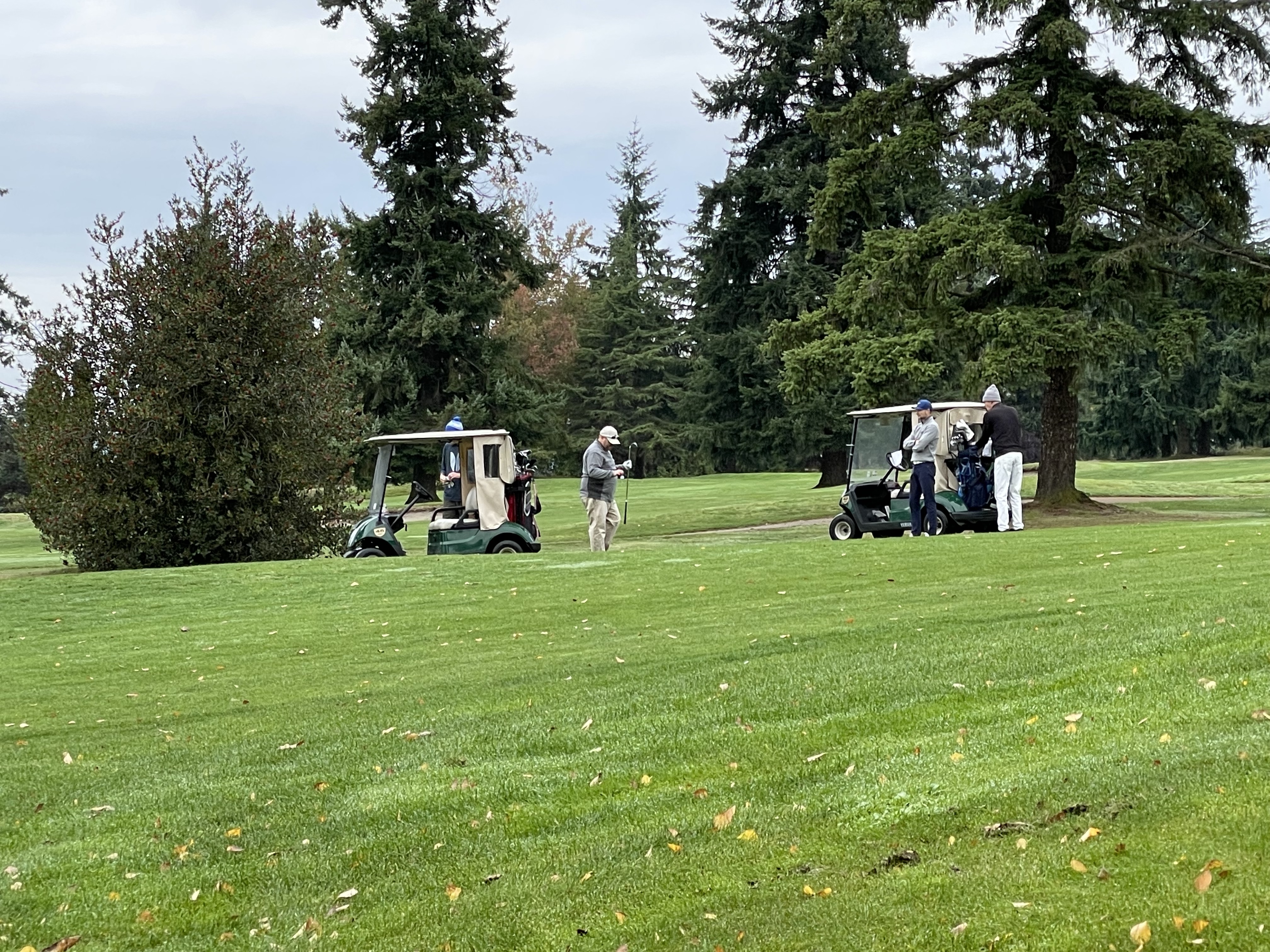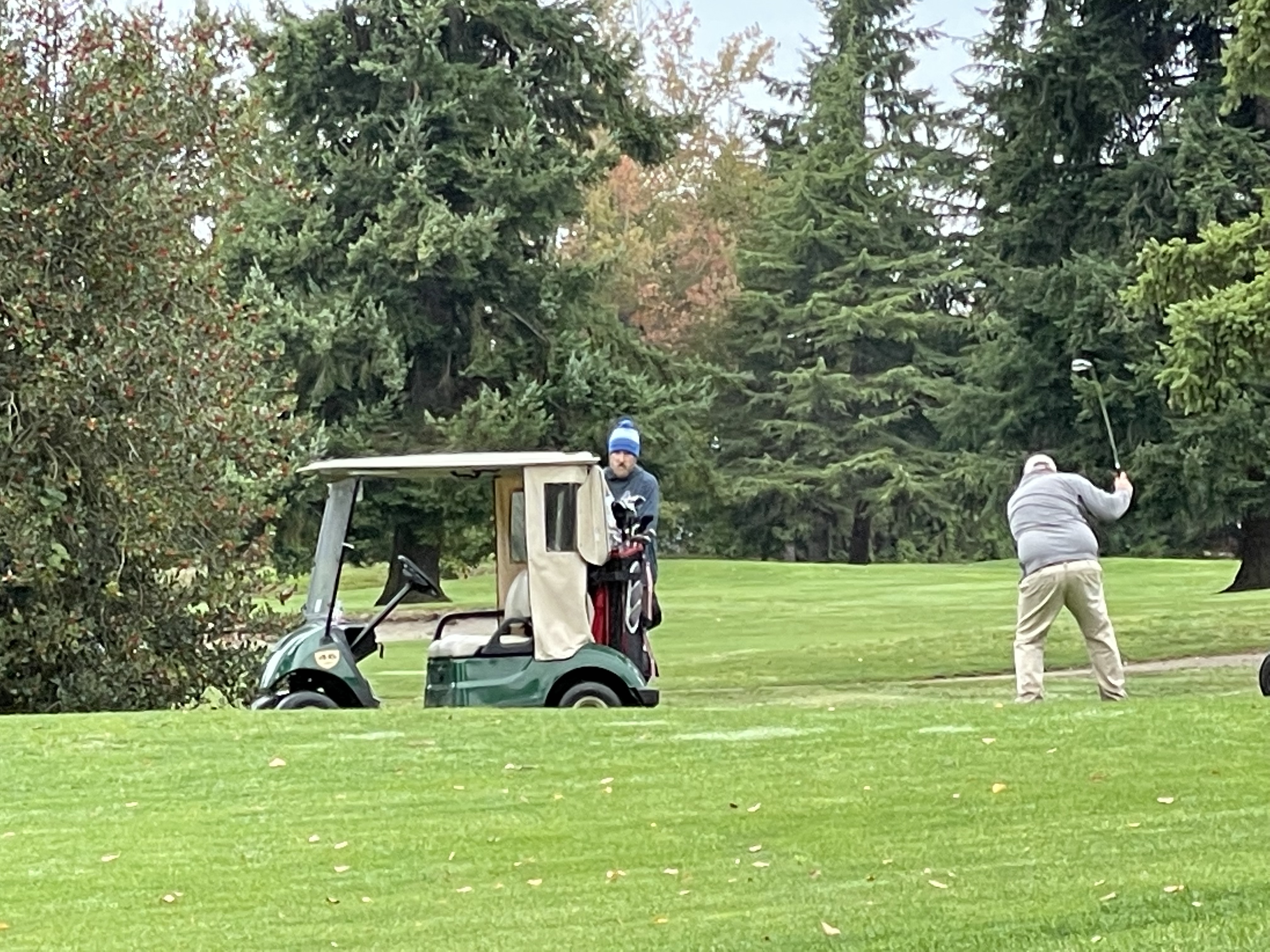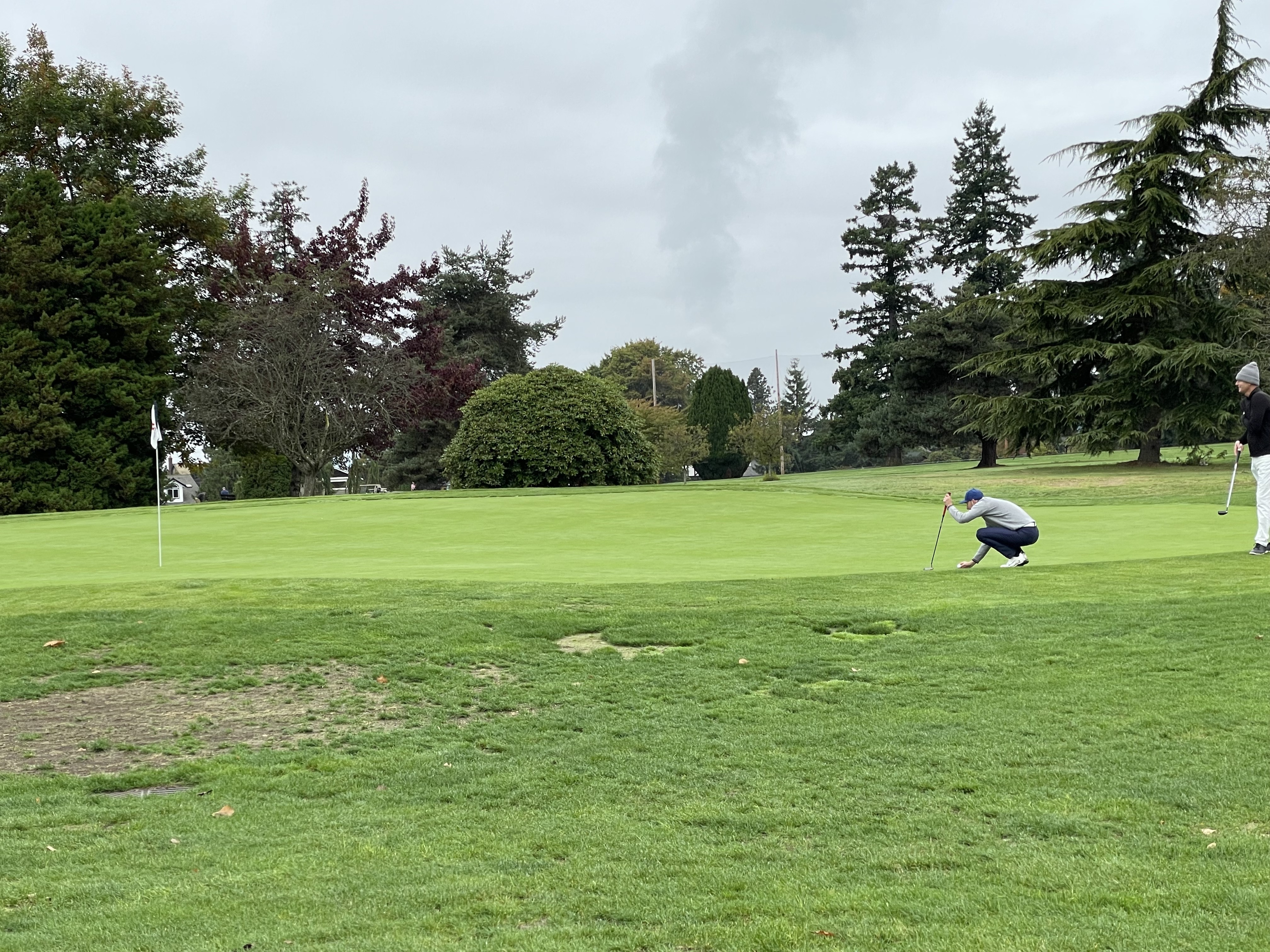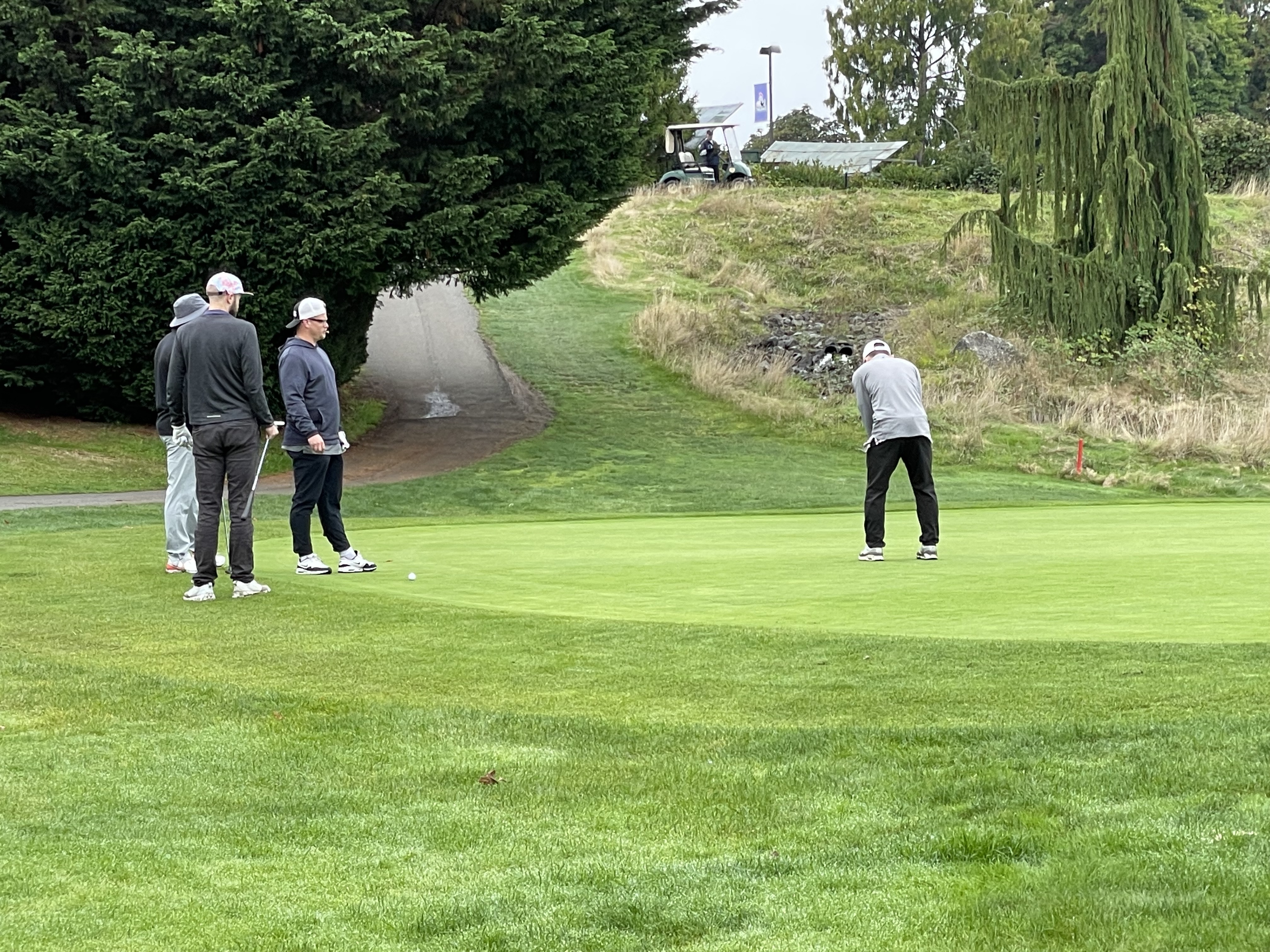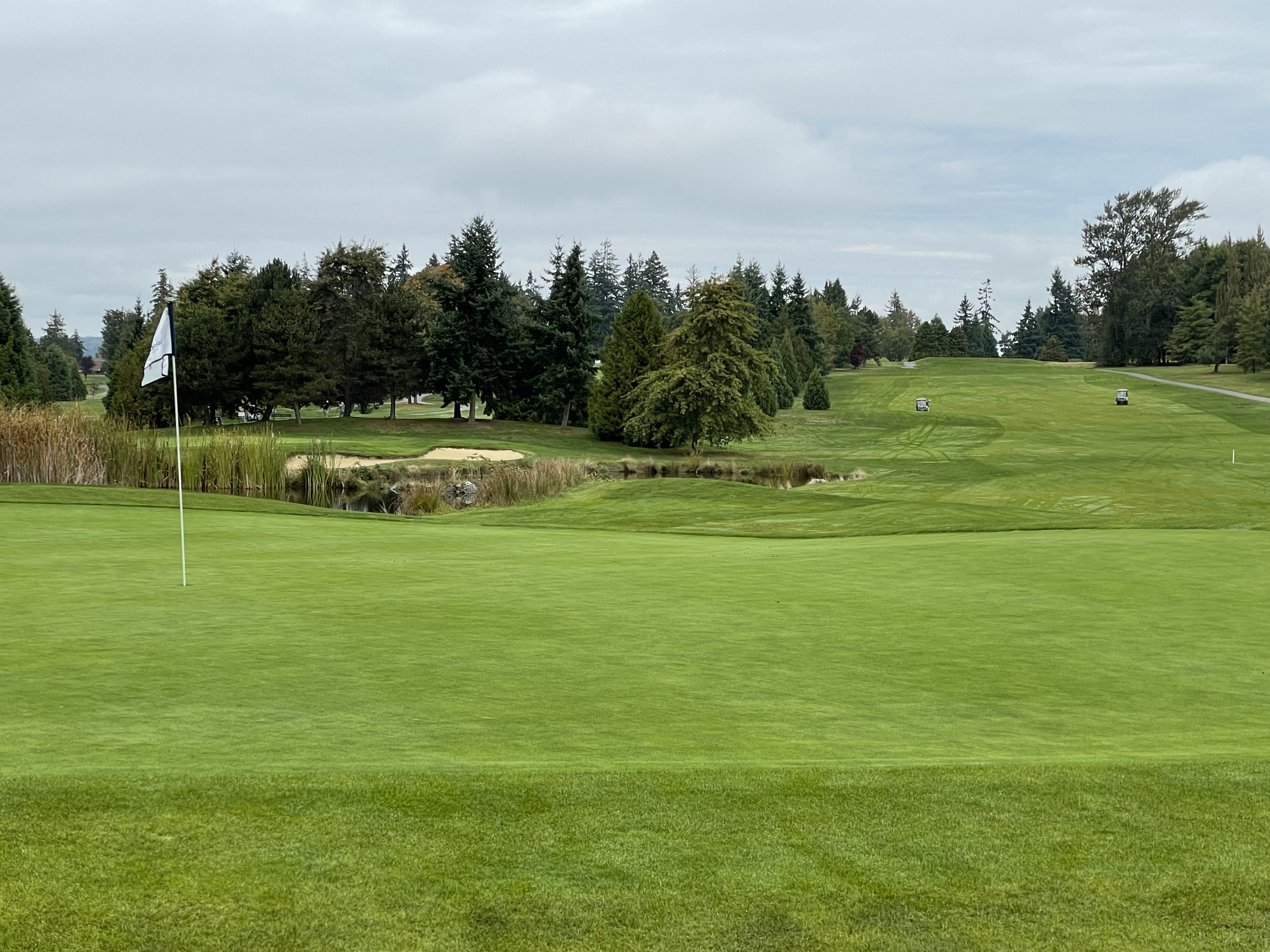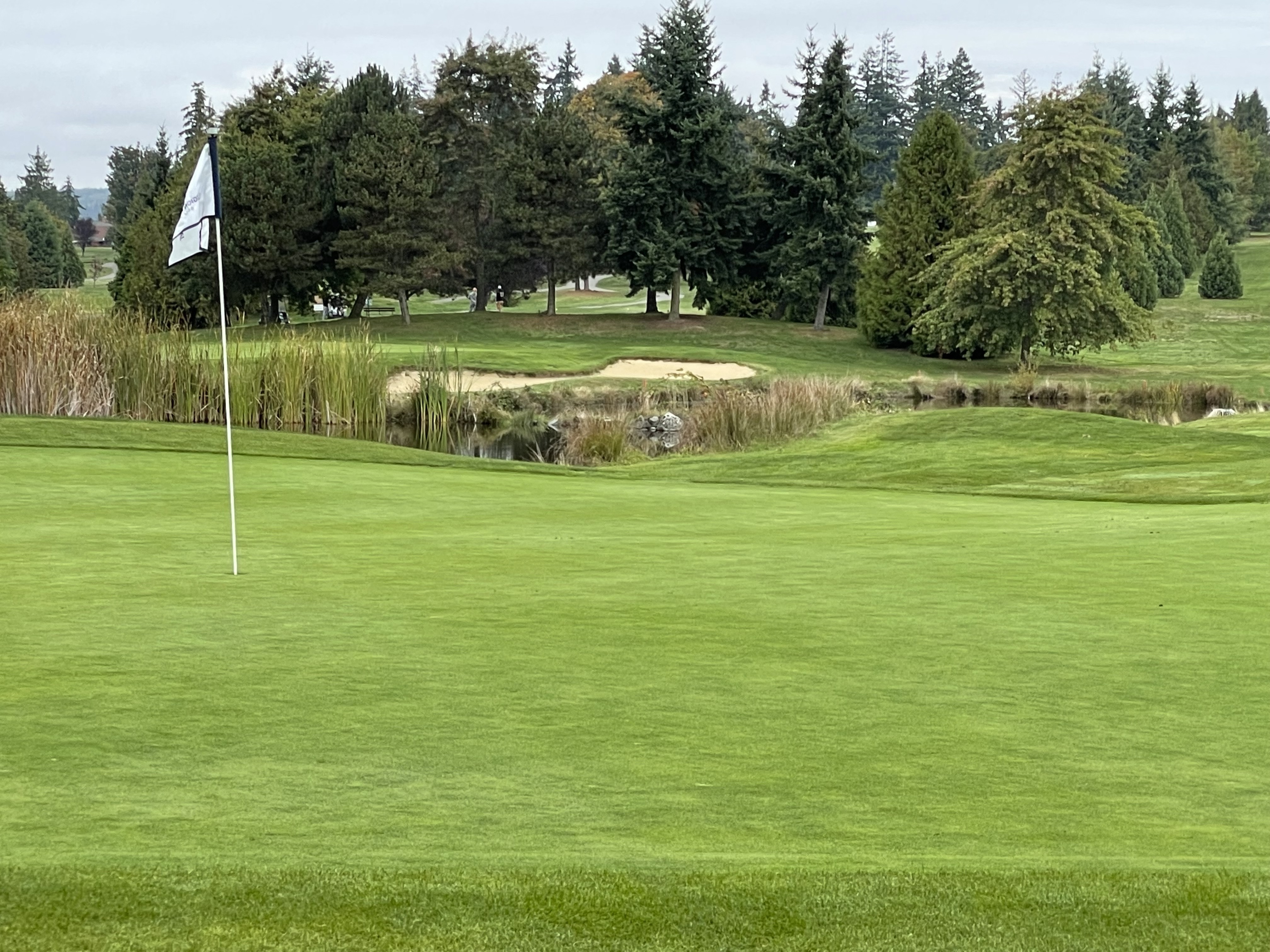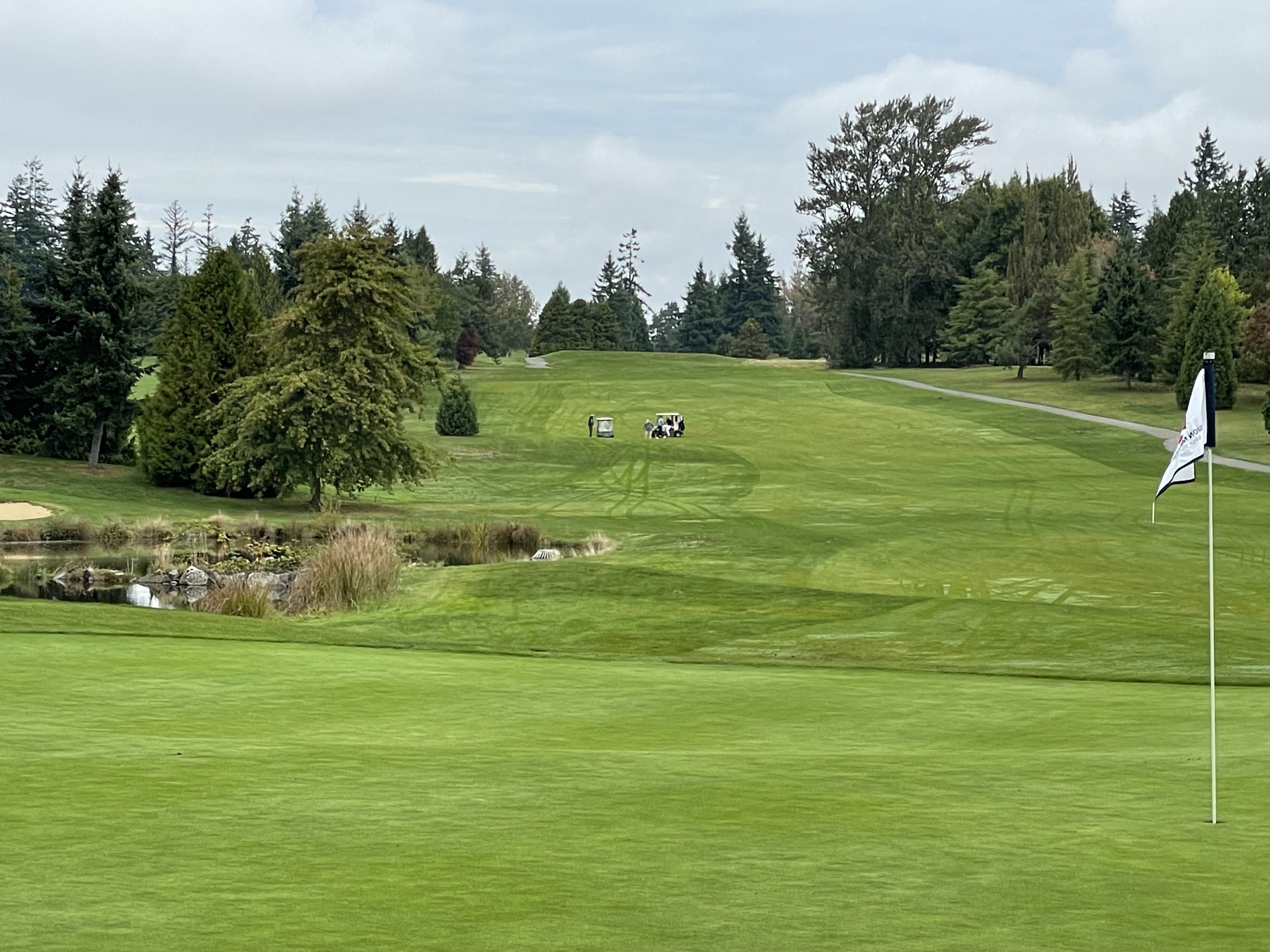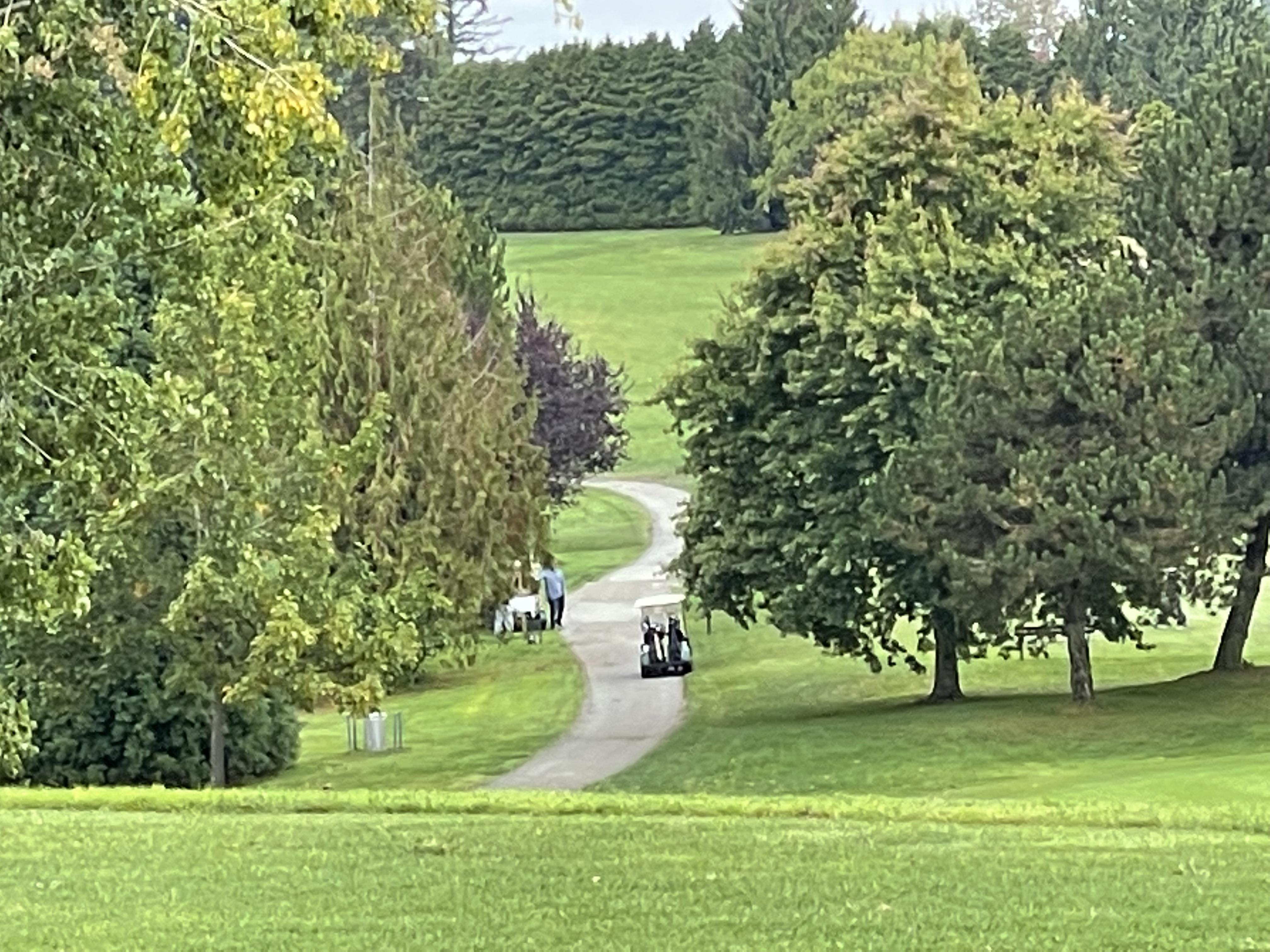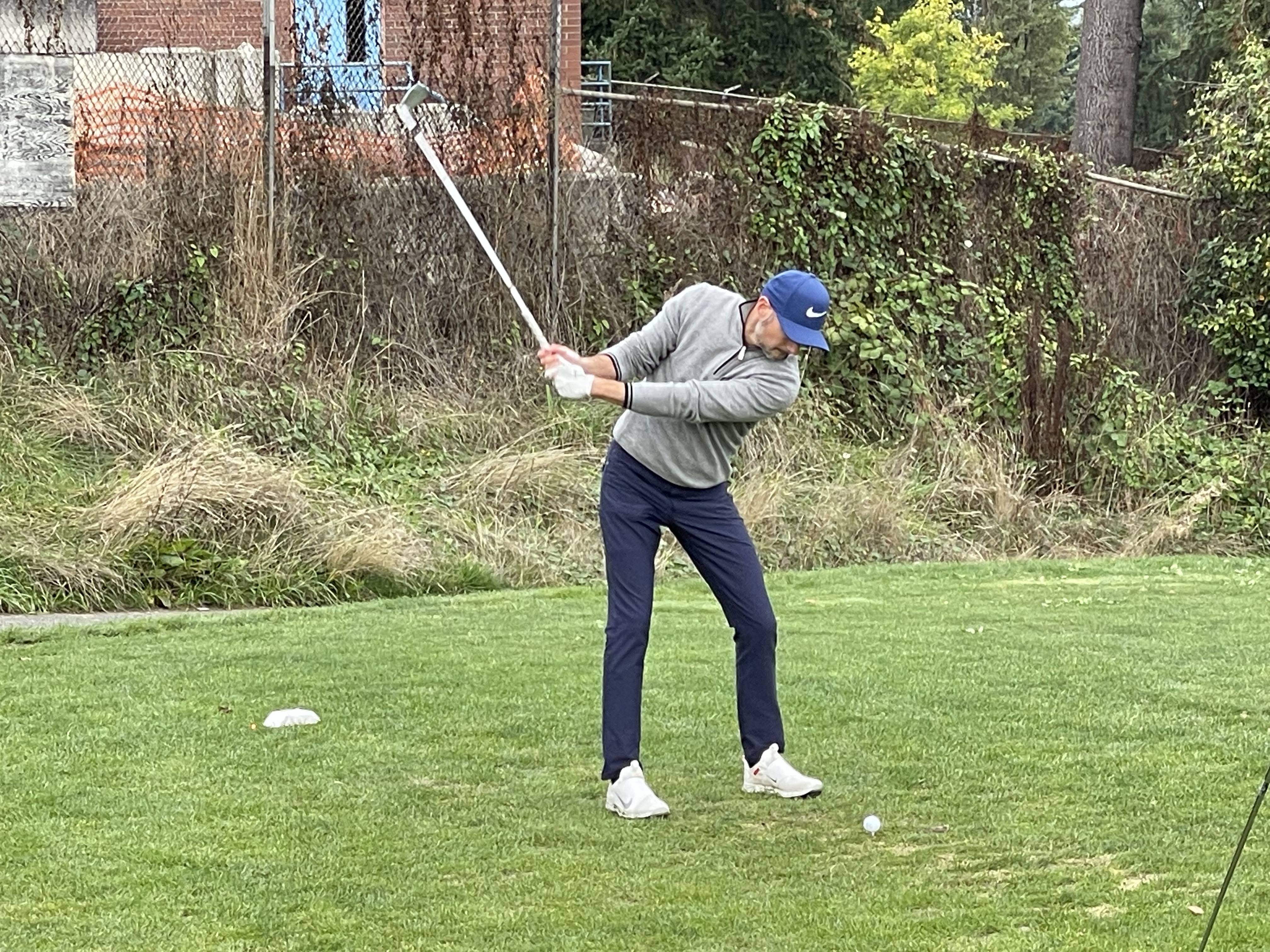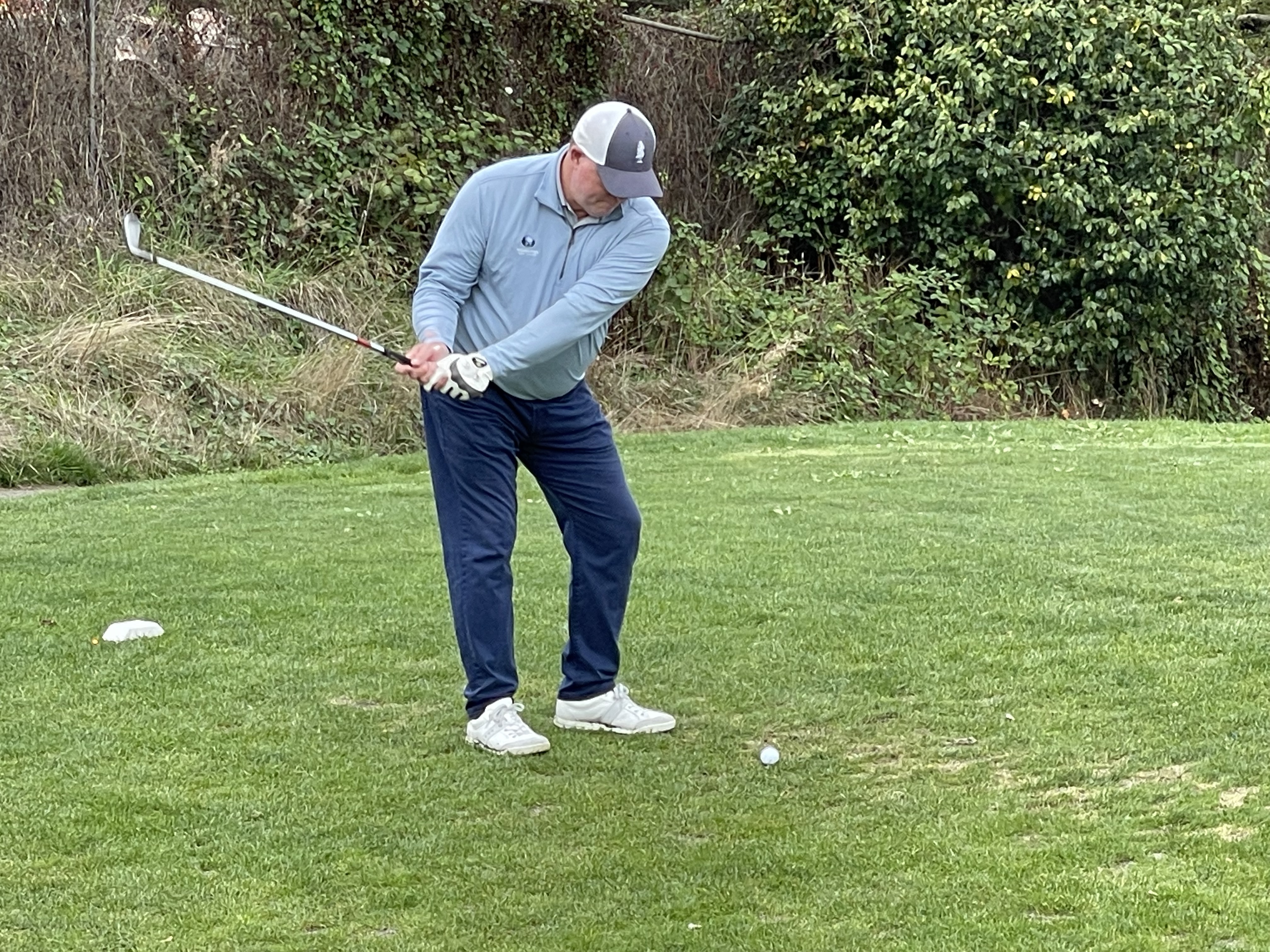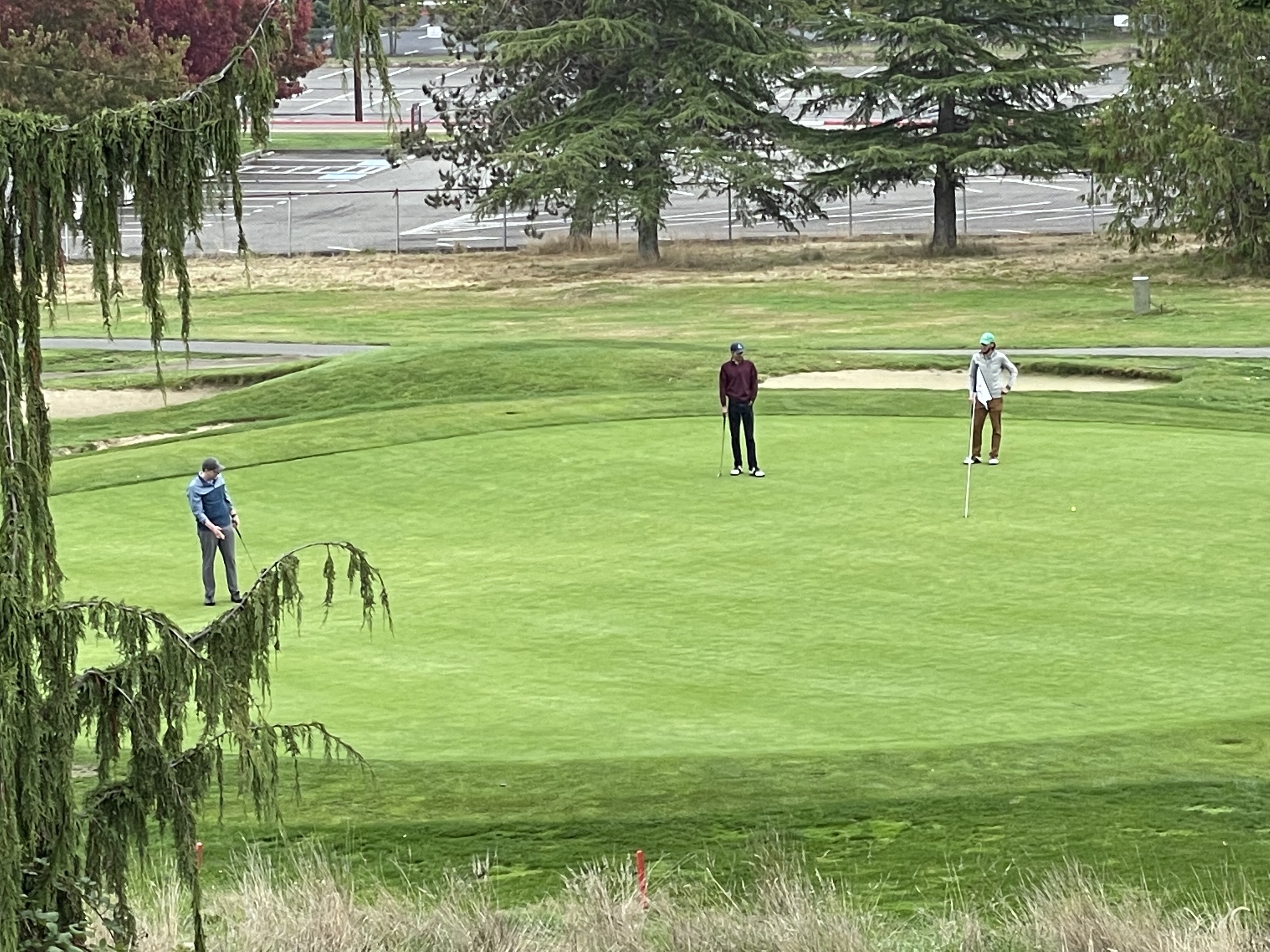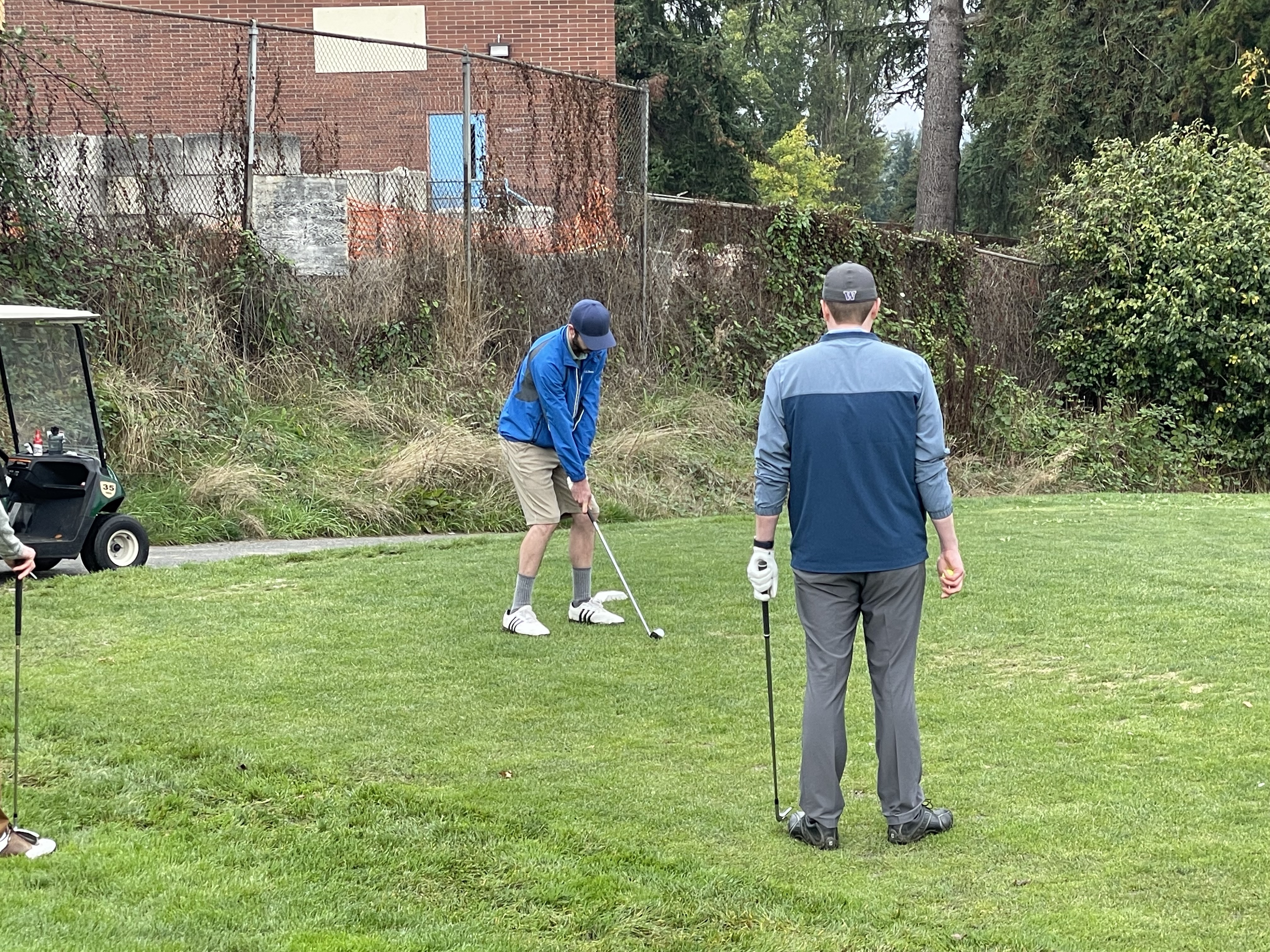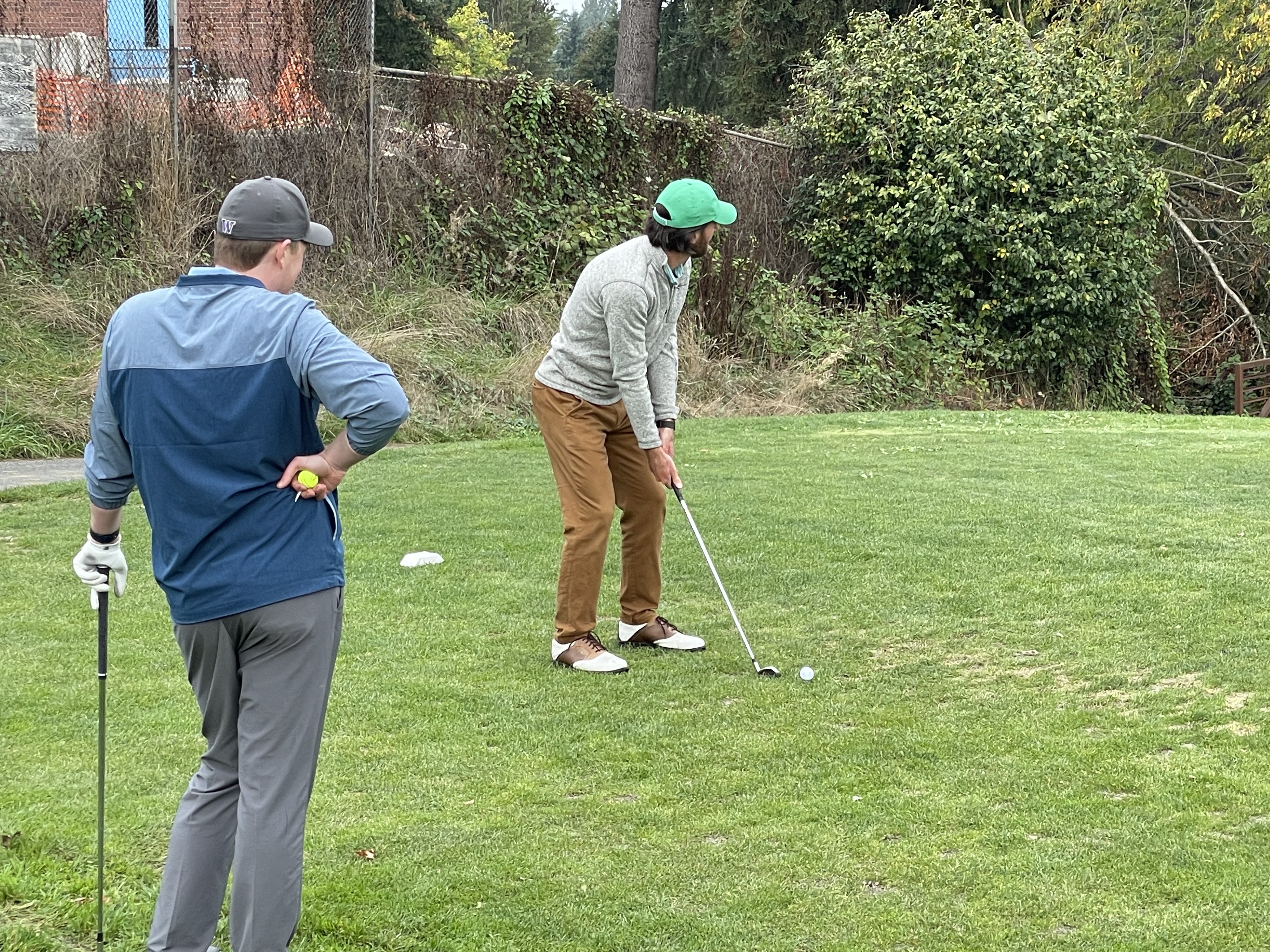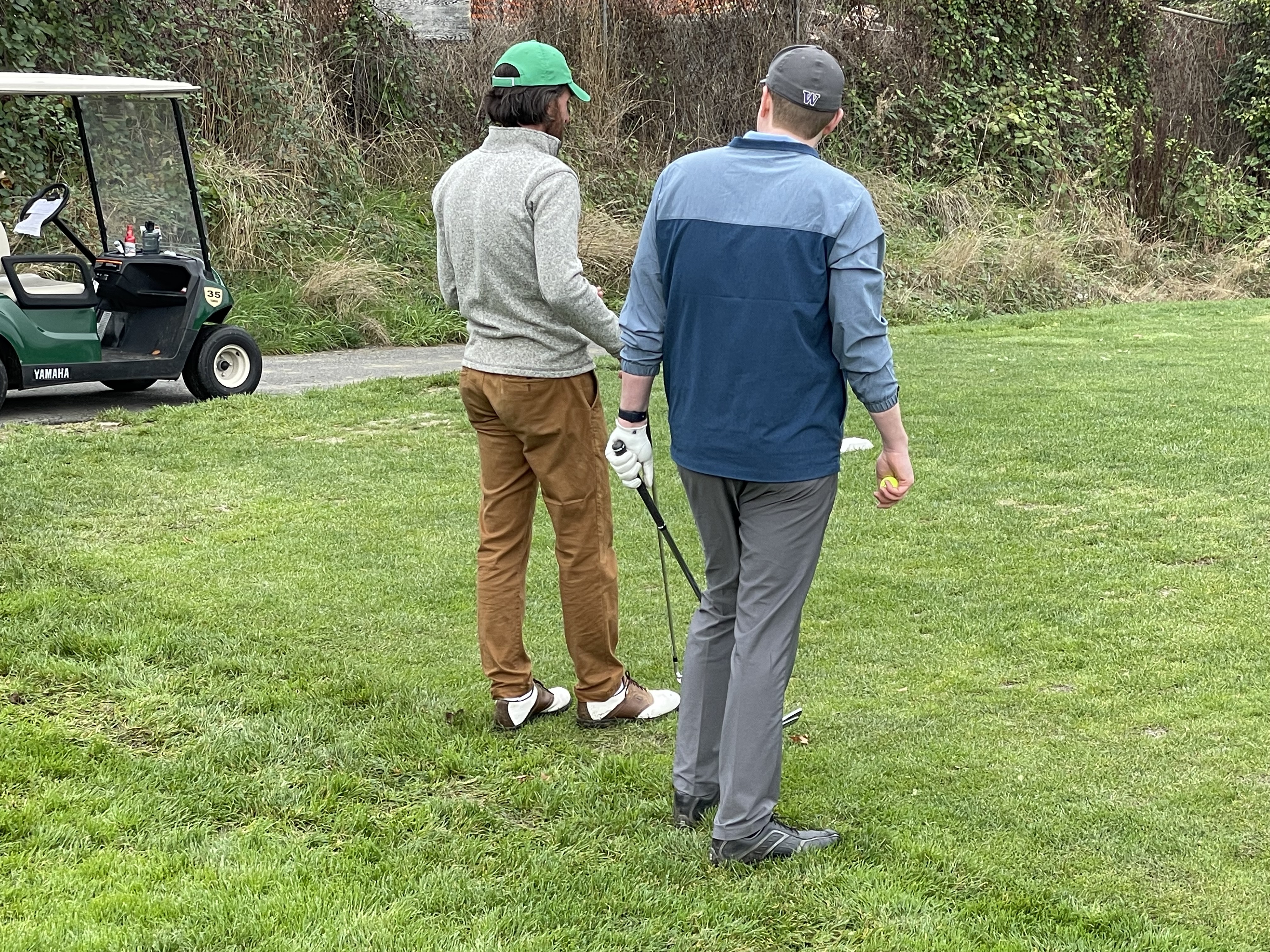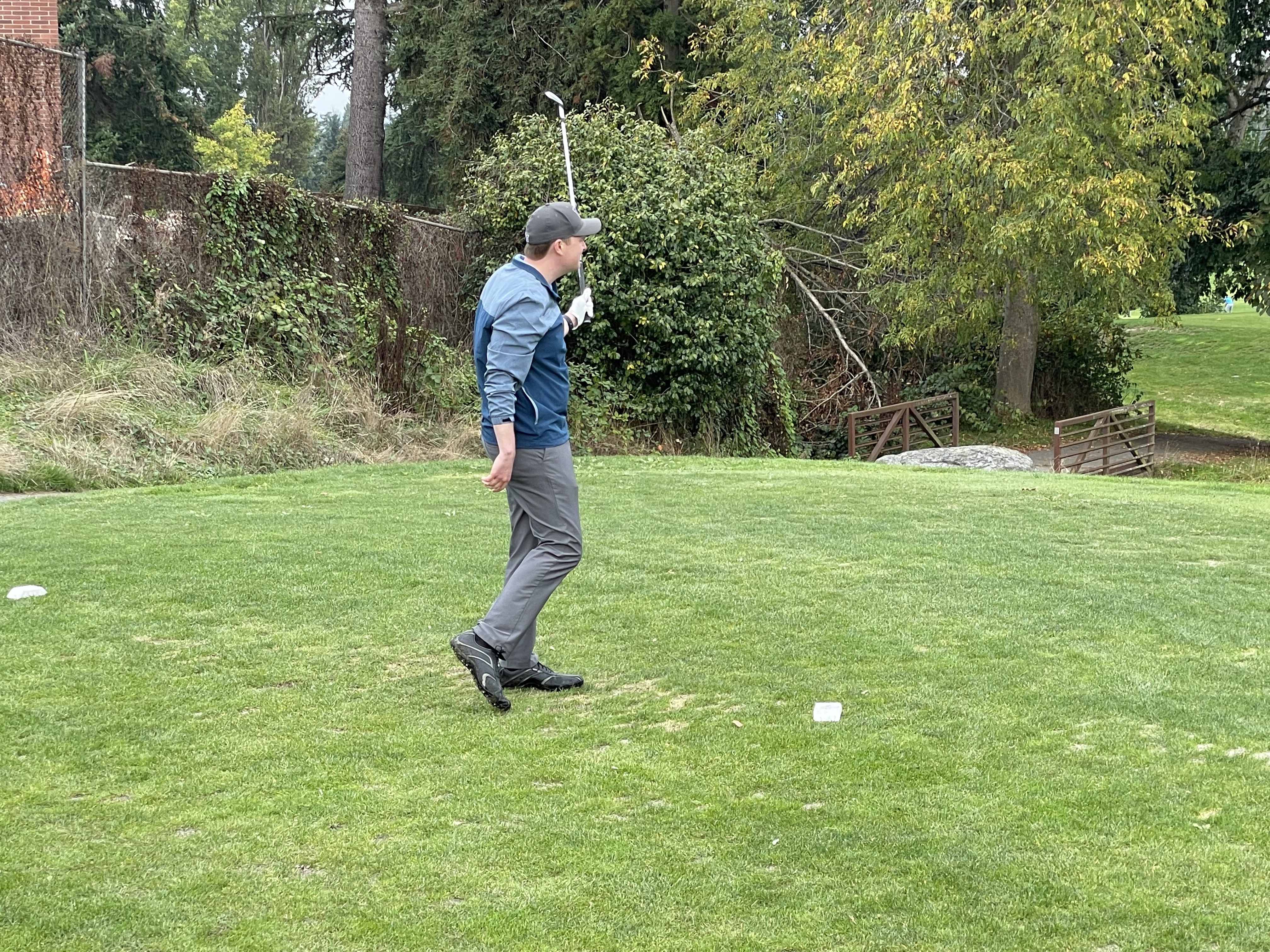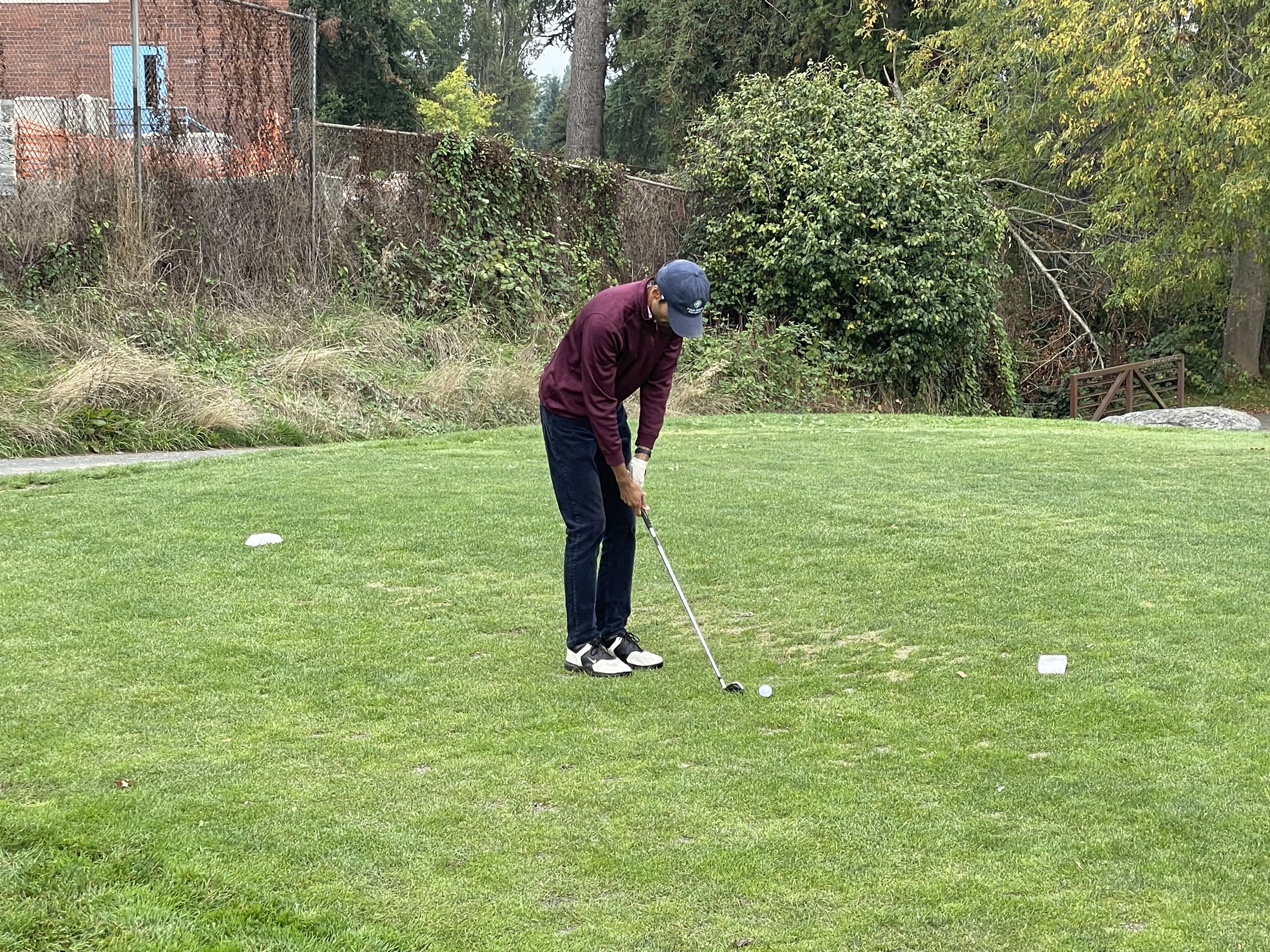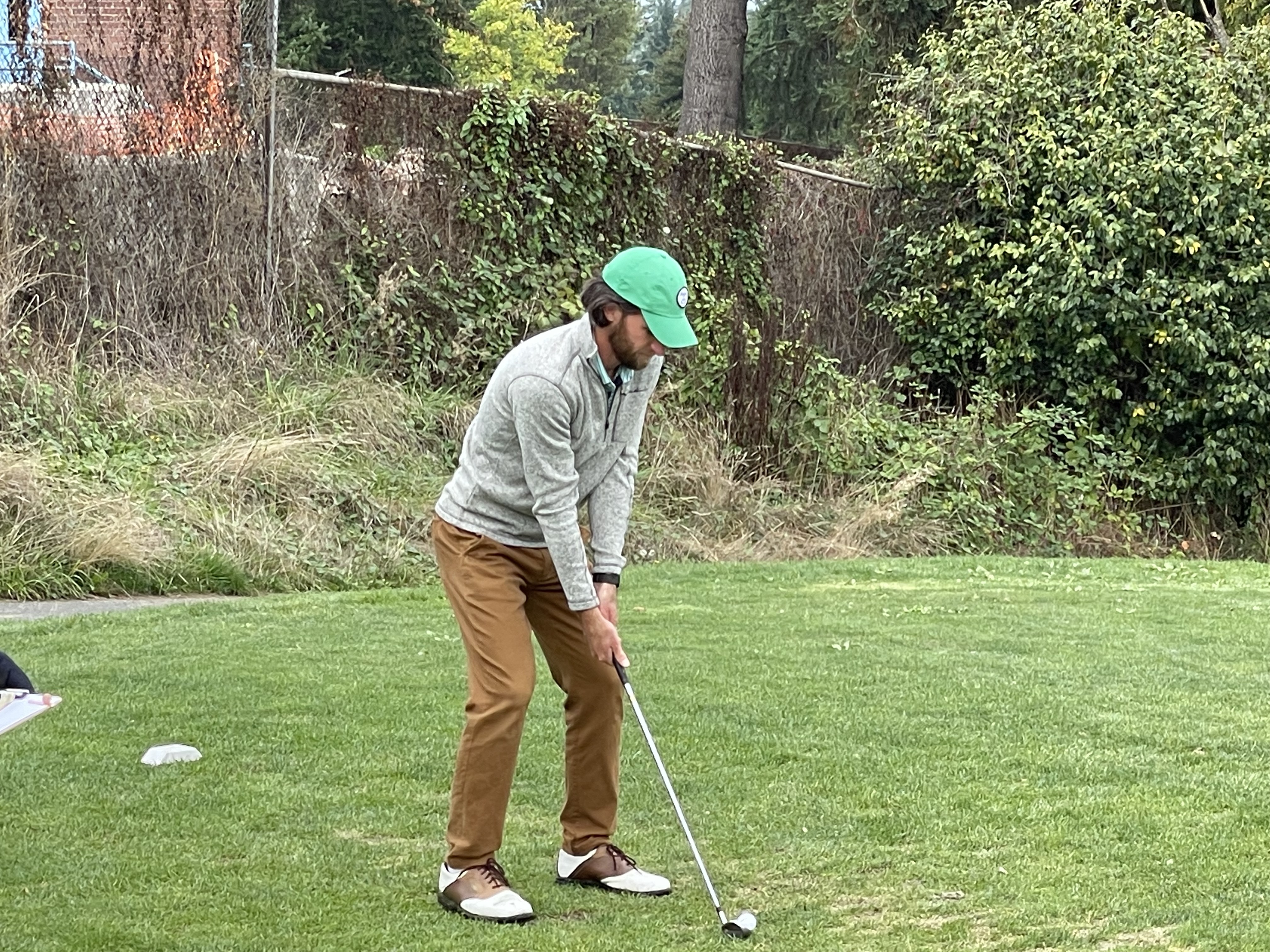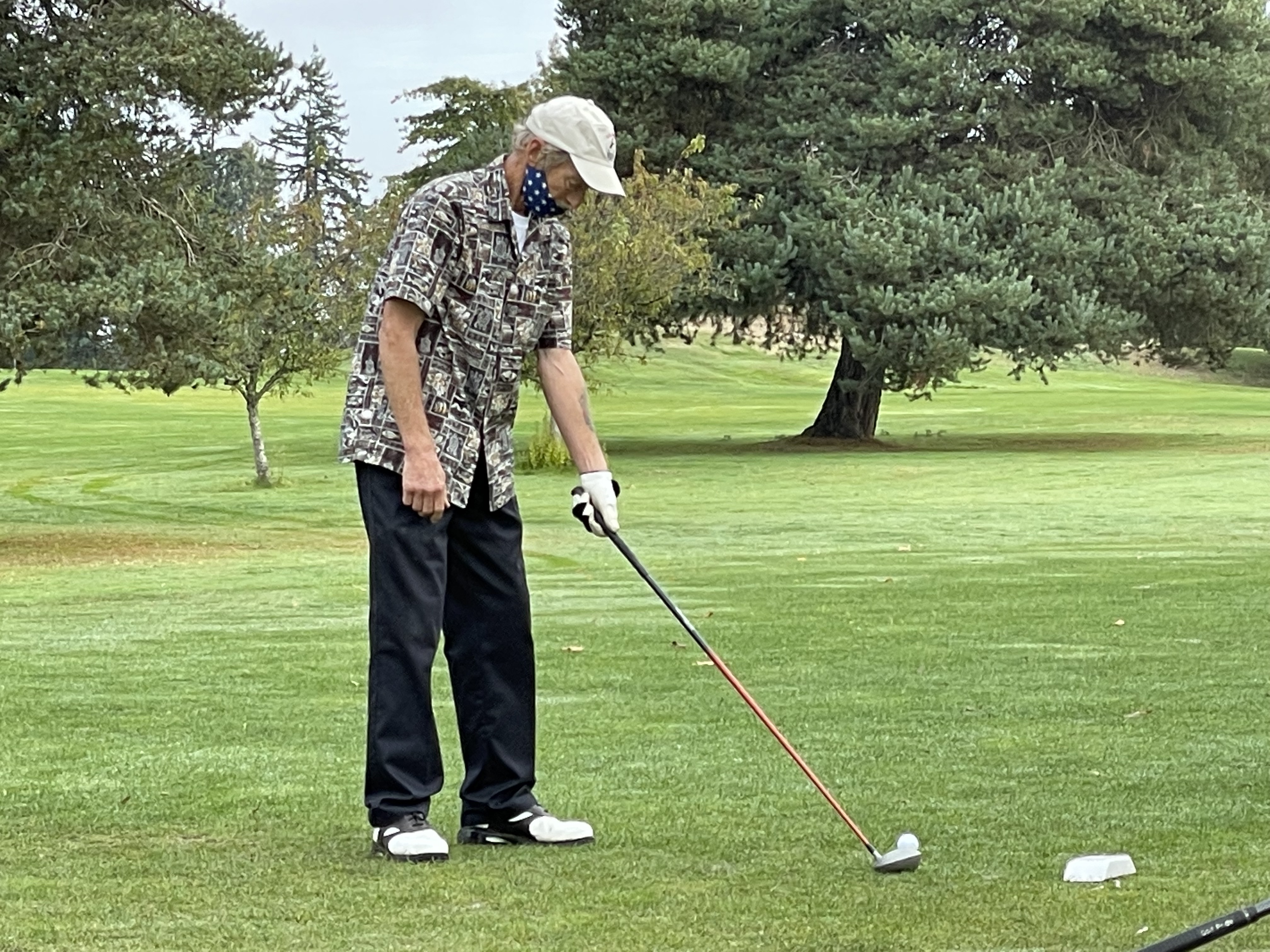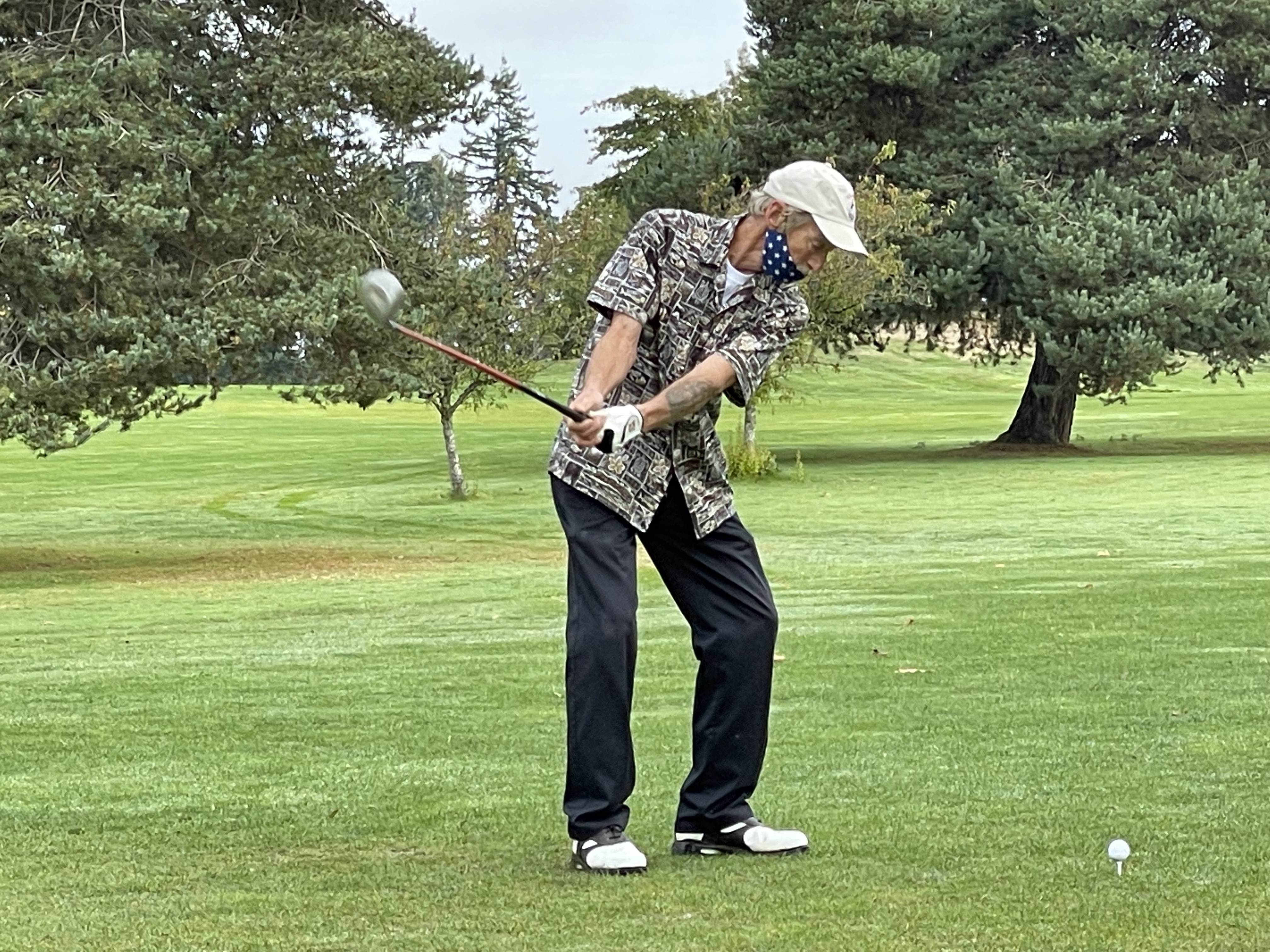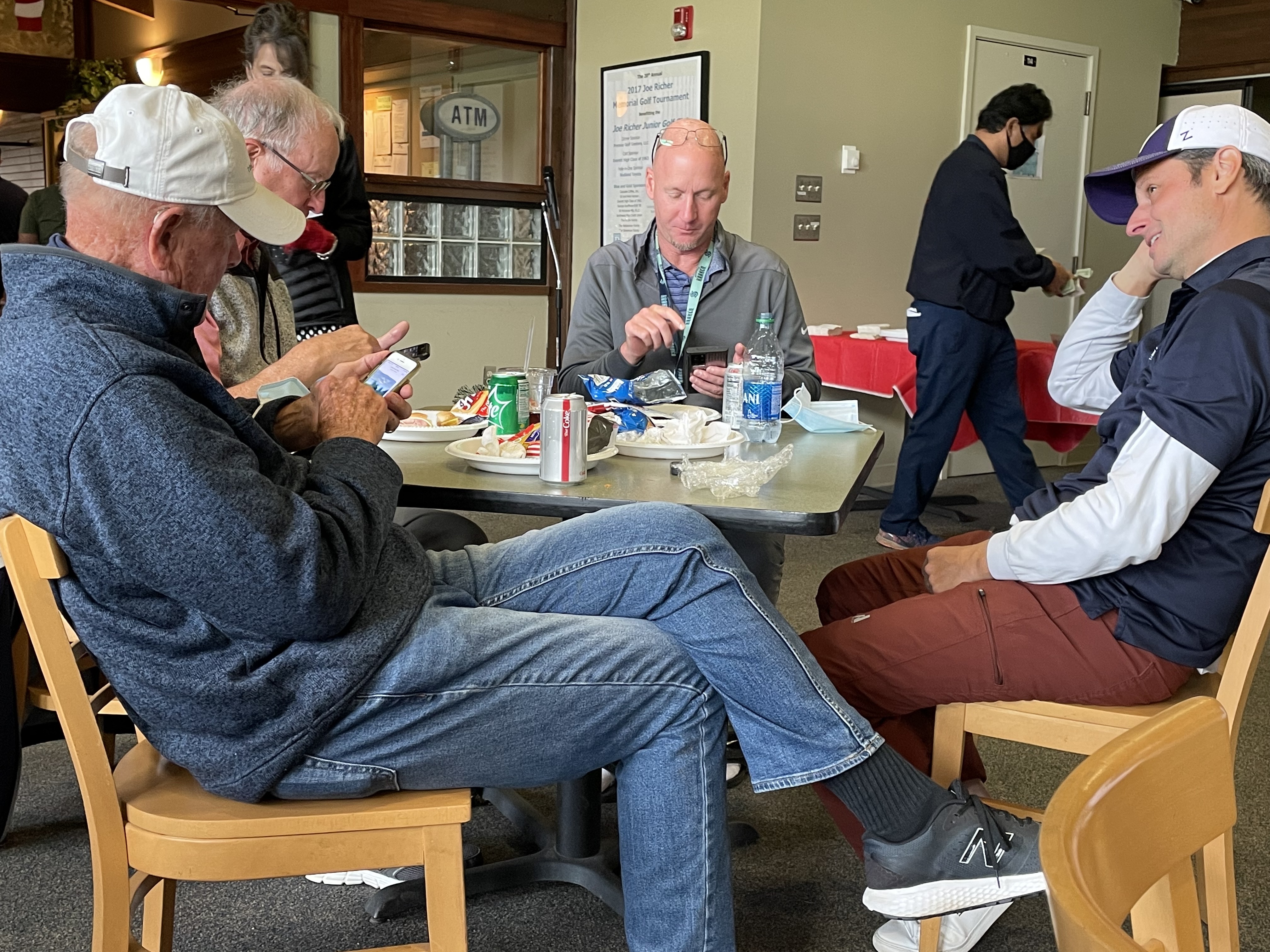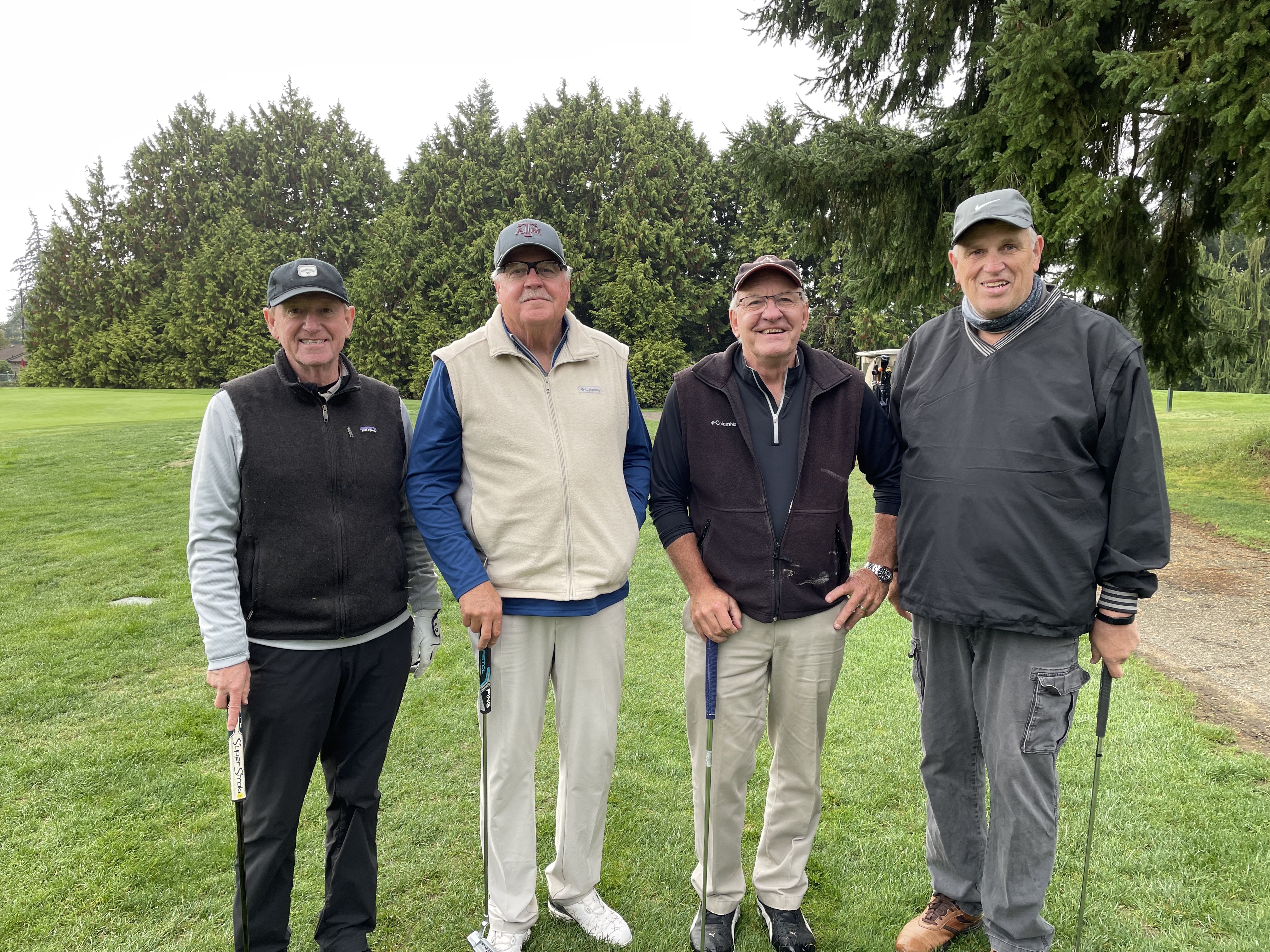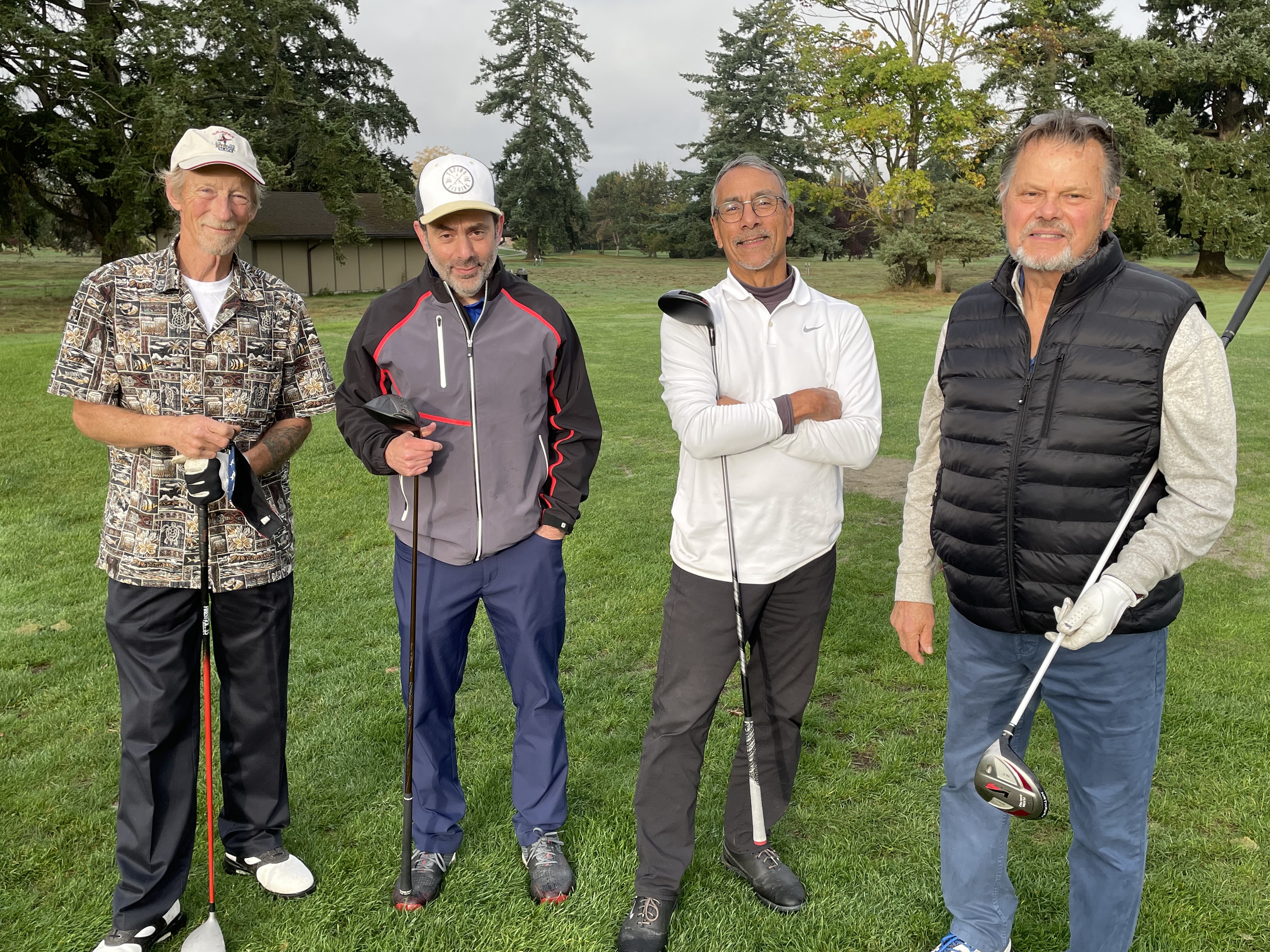 Swing for a Cure 2021
In the summer of 2021, following his relapse, Tom was joined by several fellow educators in brainstorming a golf tournament to raise more money for the High-Risk Leukemia Program (HRL) at Children's Hospital in Seattle. This included, Don Barbacovi, retired former Principal at Everett High School, who lost his eight-year-old granddaughter to cancer in 2020 after a five-year struggle. After only three months of intensive planning and preparation, Swing for a Cure staged a fundraising tournament in October at Legion Memorial Golf Course in Everett. The event drew local sponsors, donors, and volunteers. With a field of golfers, joined by Dr. Todd Cooper, the head of HRL, and Erika Kreger, Director of Development for Seattle Childrens Foundation, it proved to be a rousing success. (View slide show on the left)
Climb for a Cure 2019
Our first For a Cure NW event was a climb up Sauk Mountain in Washington State. Over 50 climbers celebrated Tom Hayes' recovery and a year of raising funds for Seattle Children's Hospital.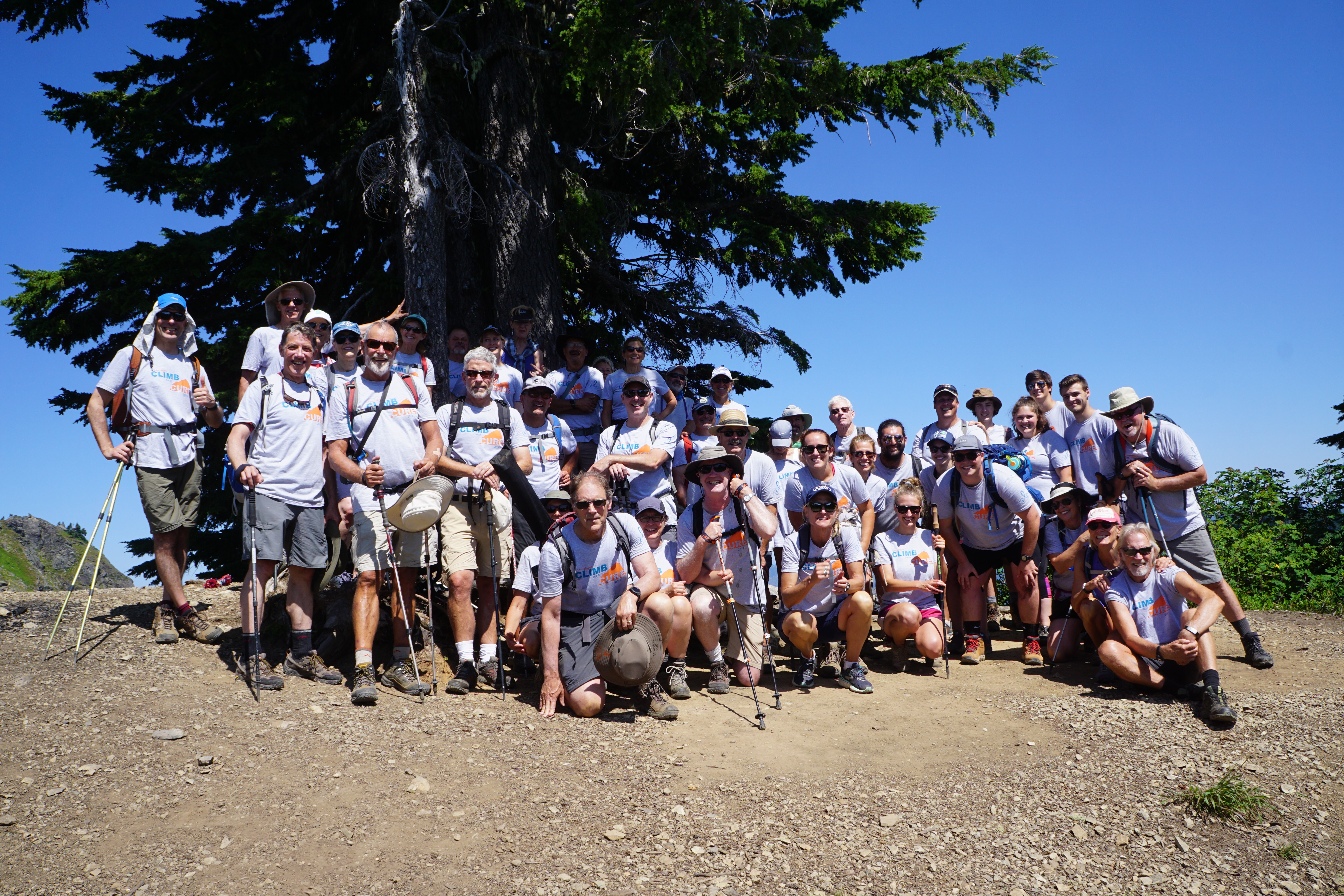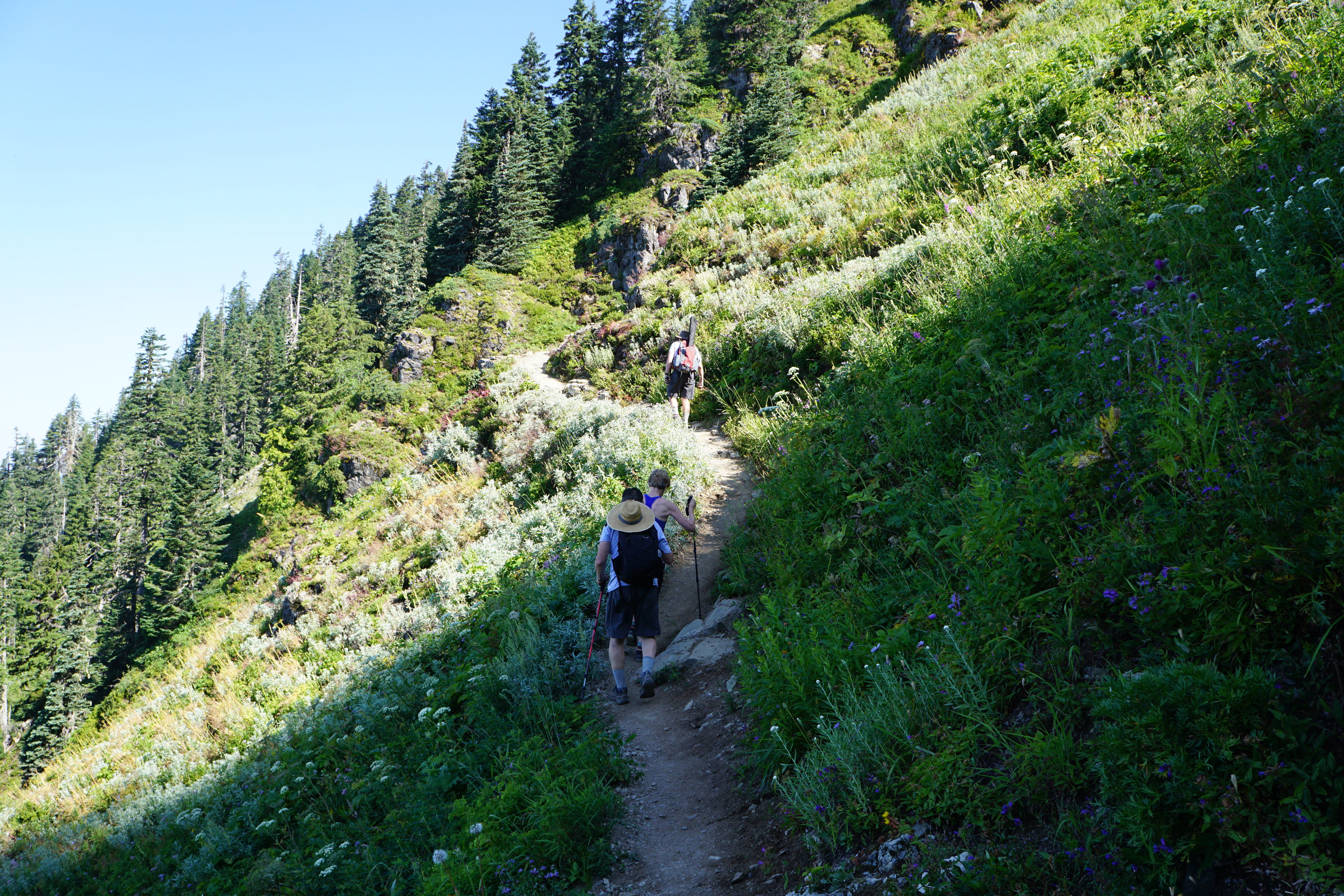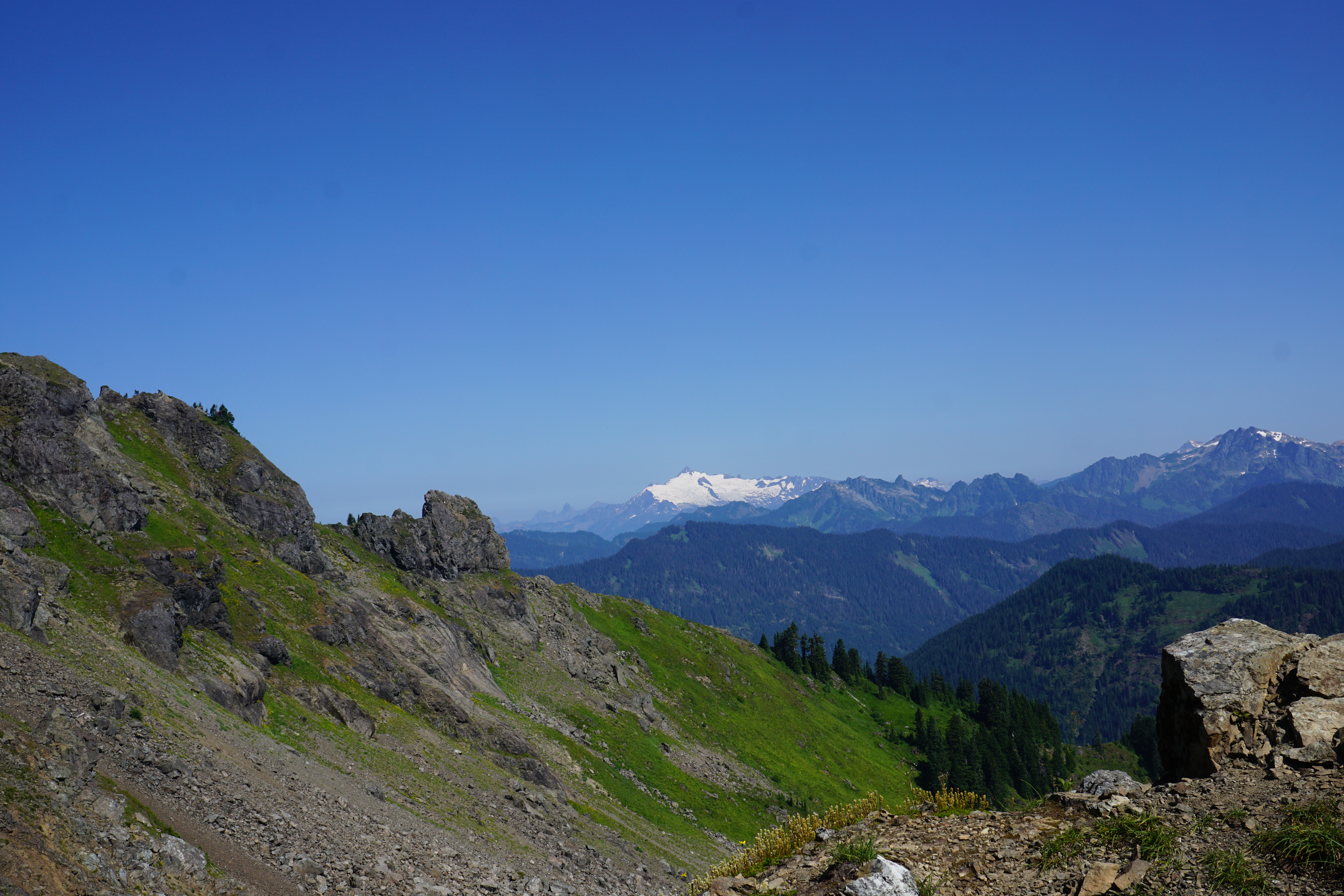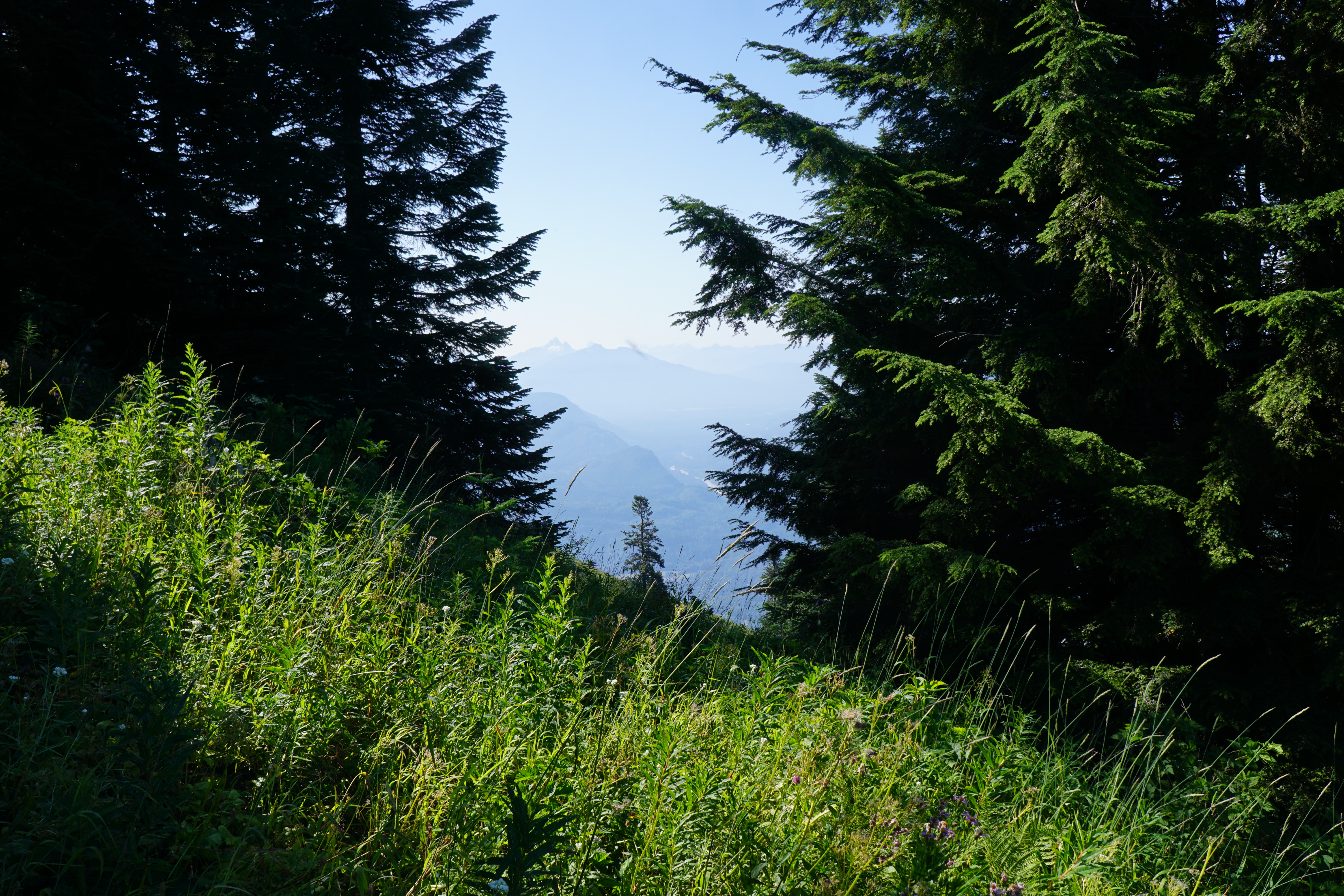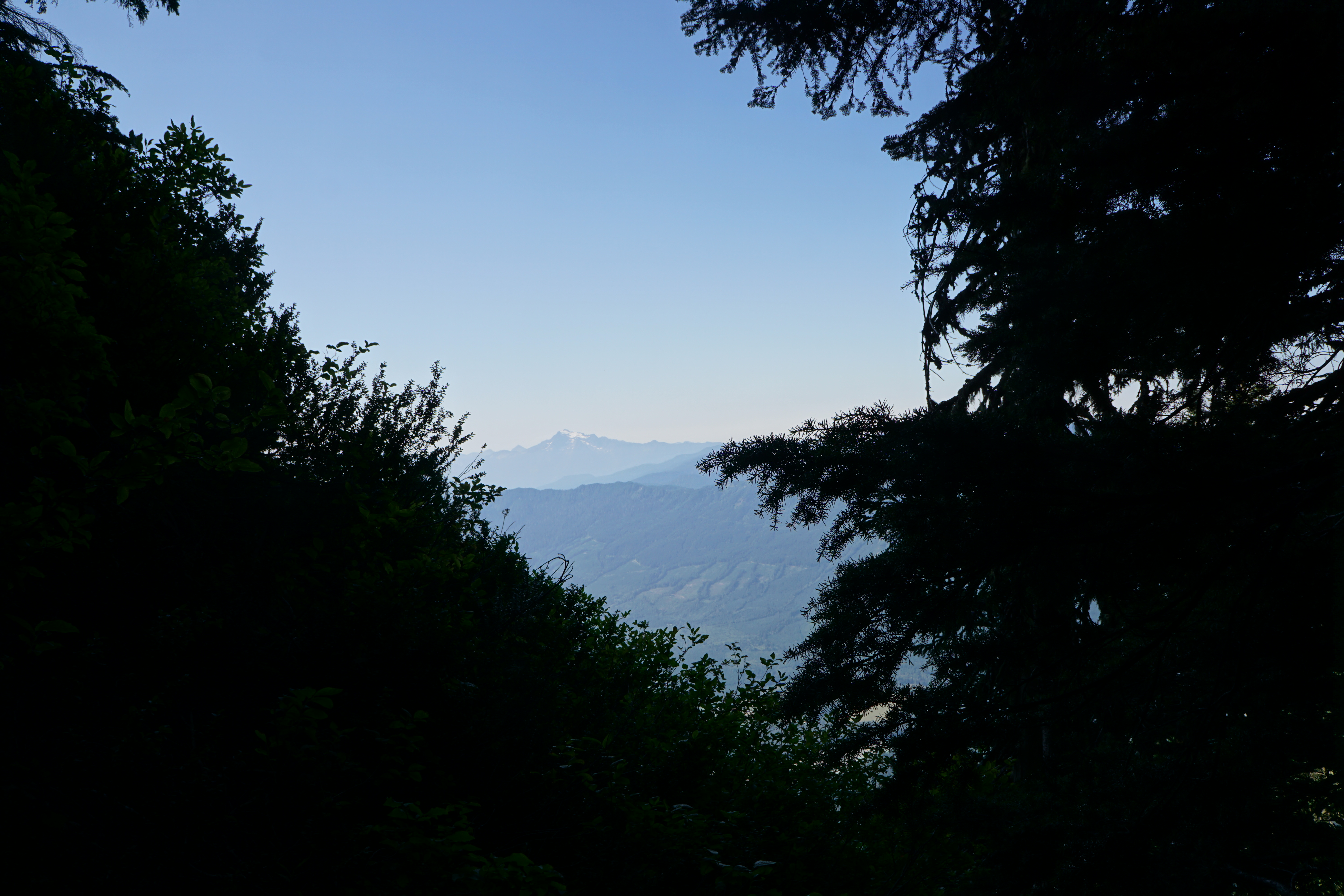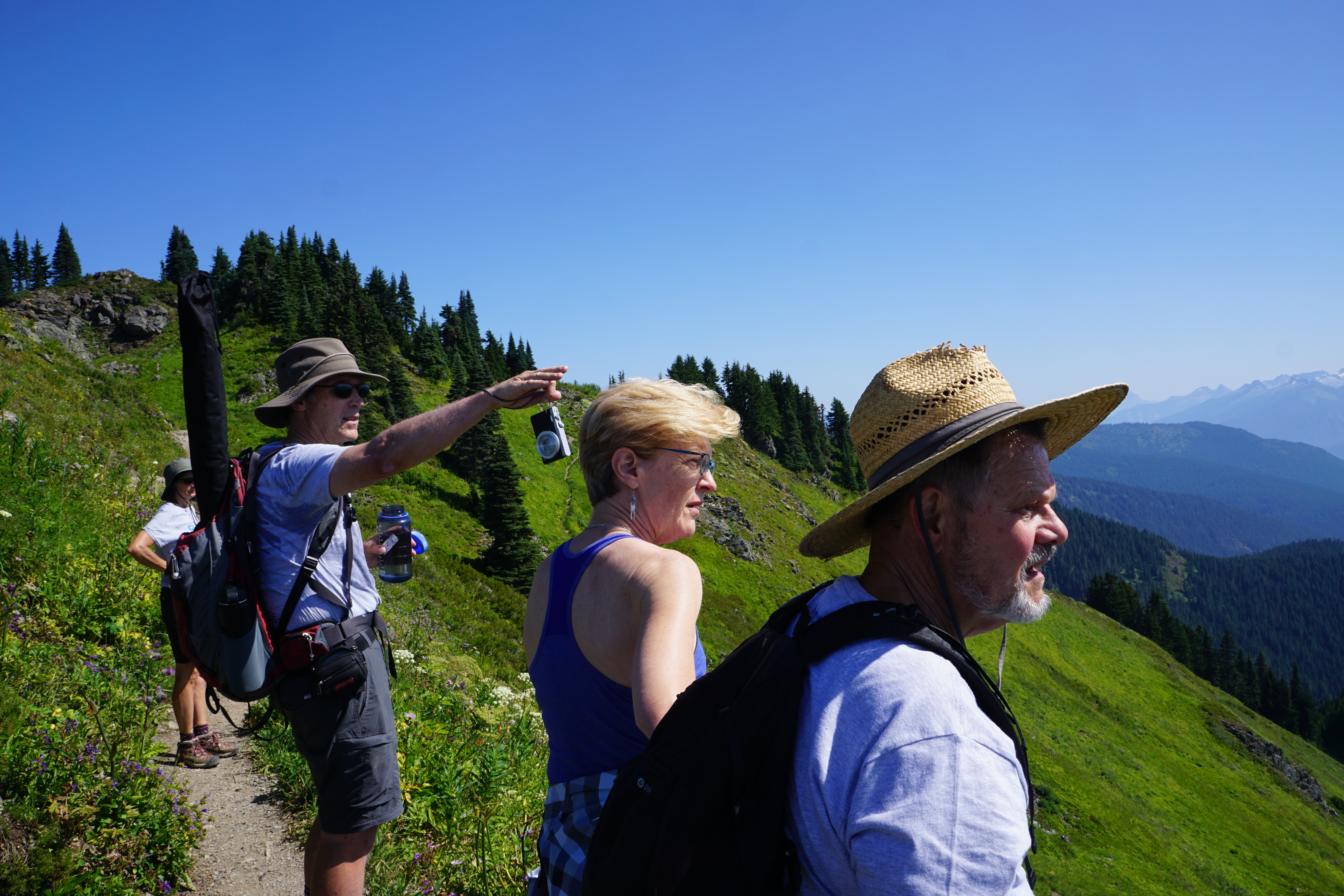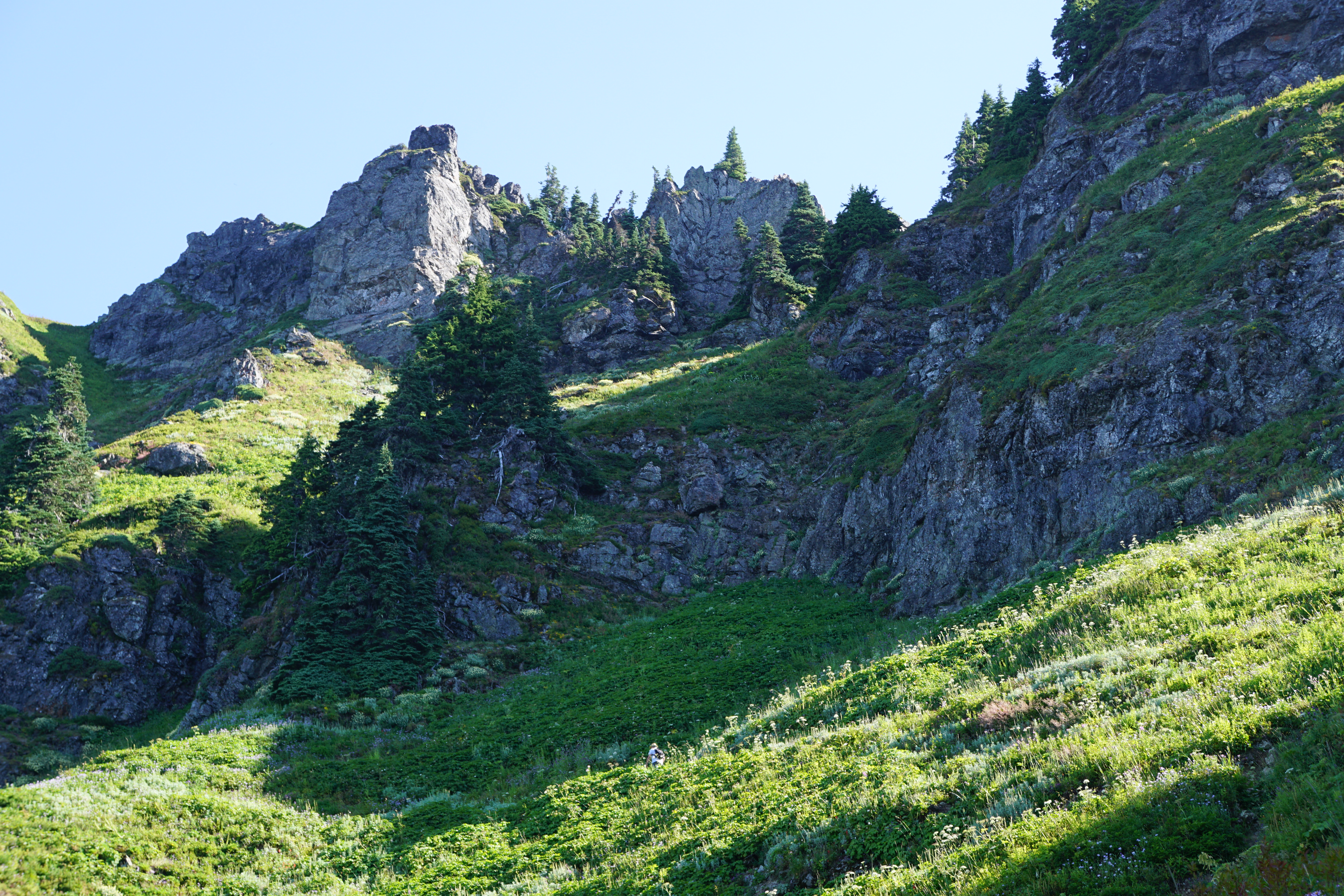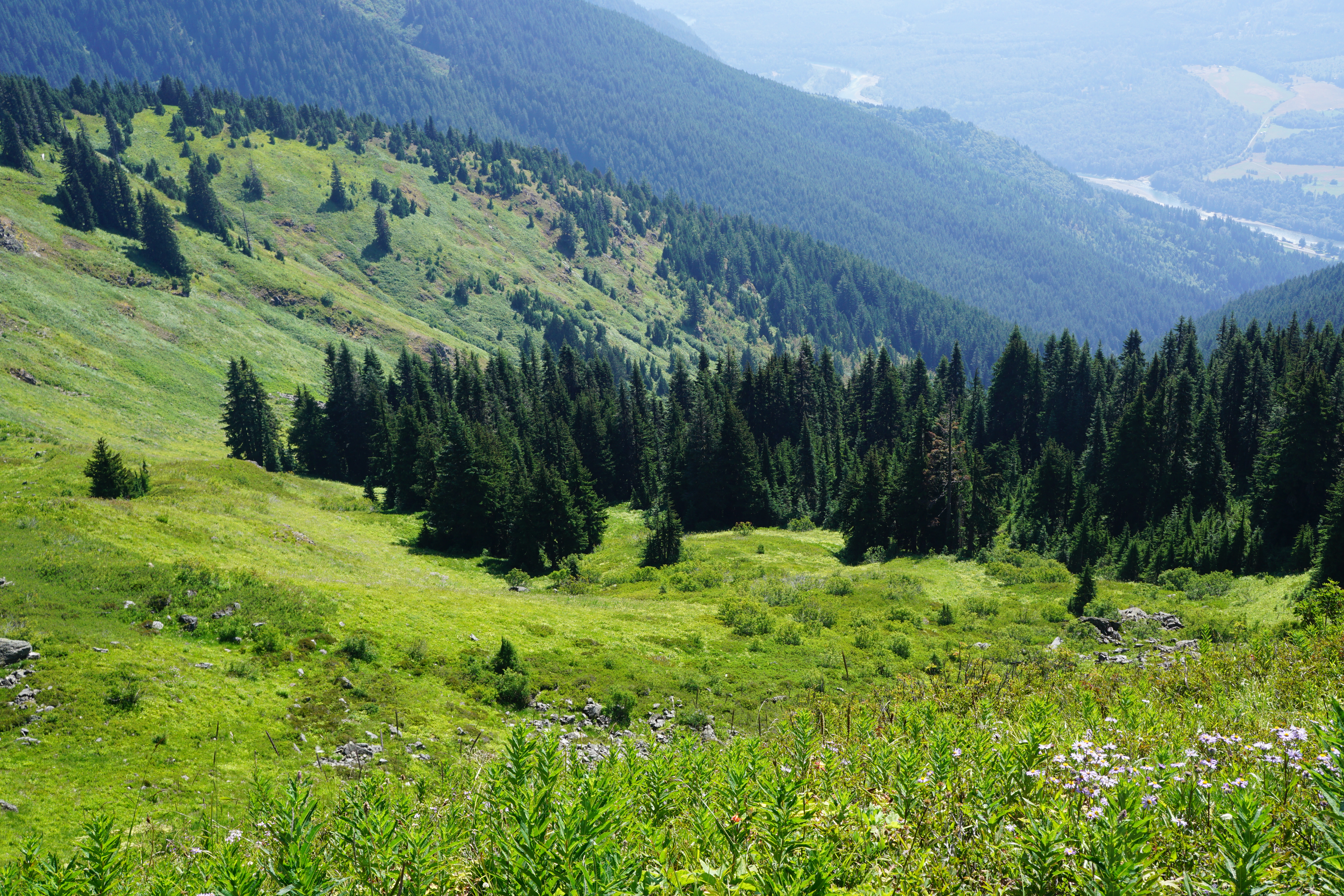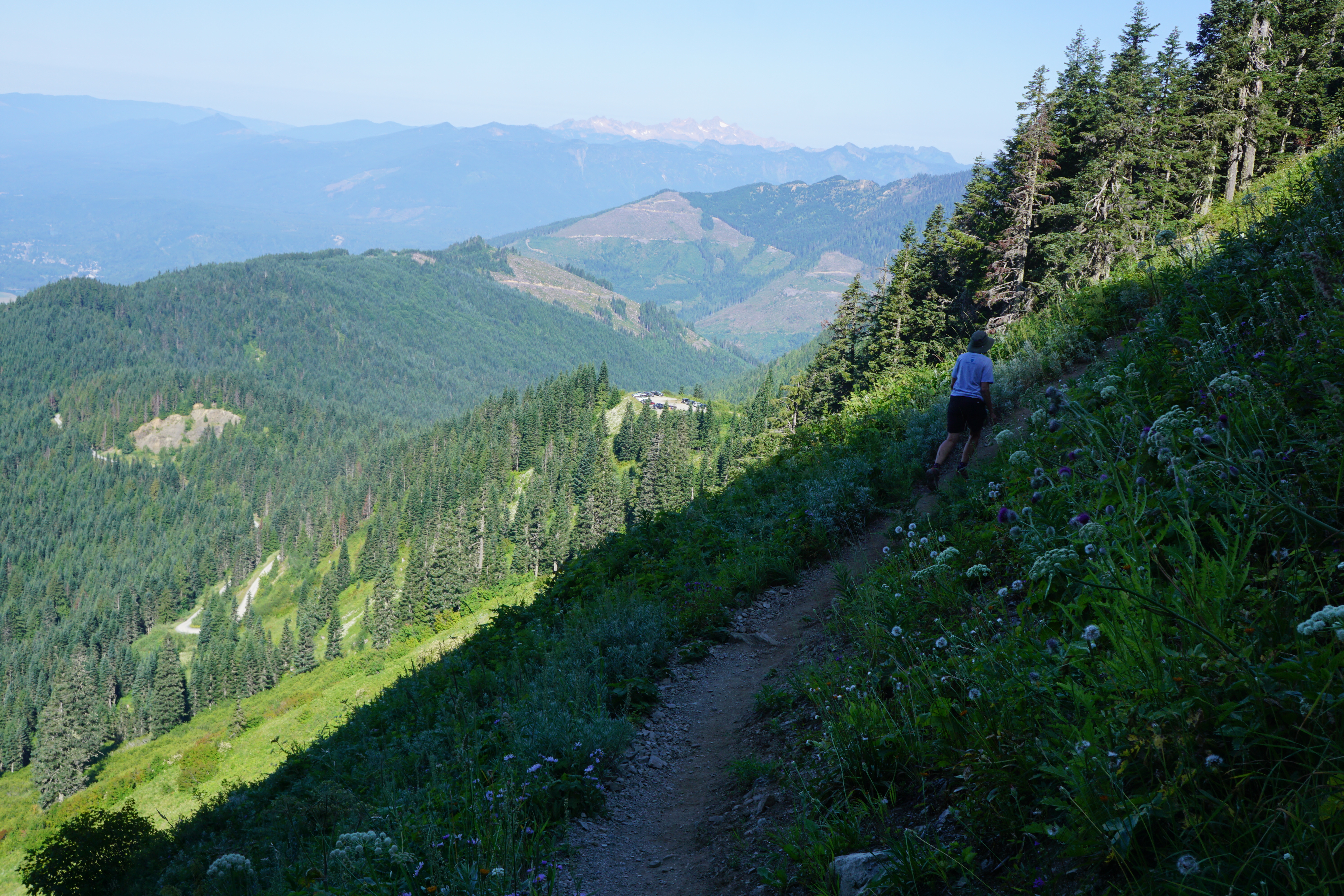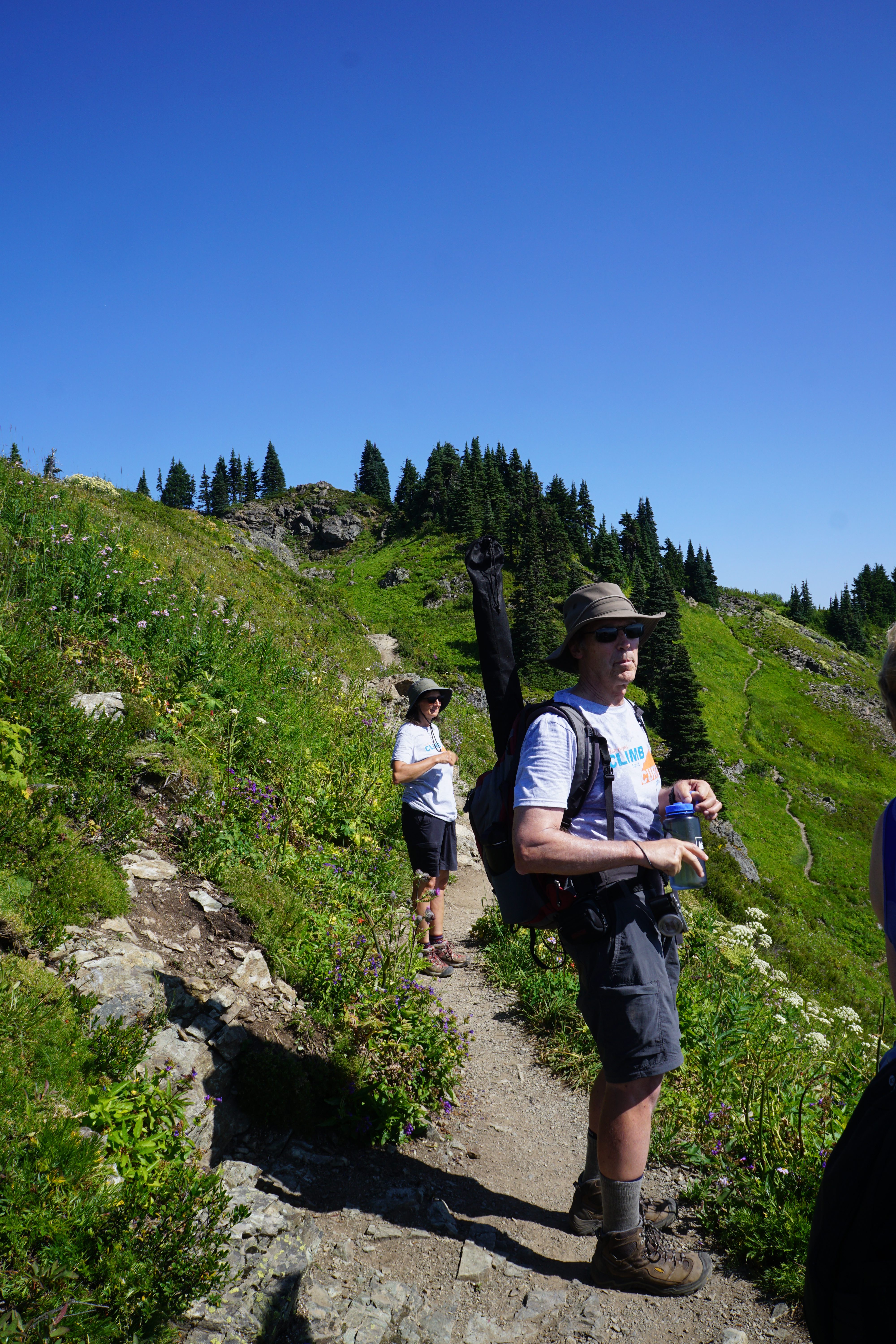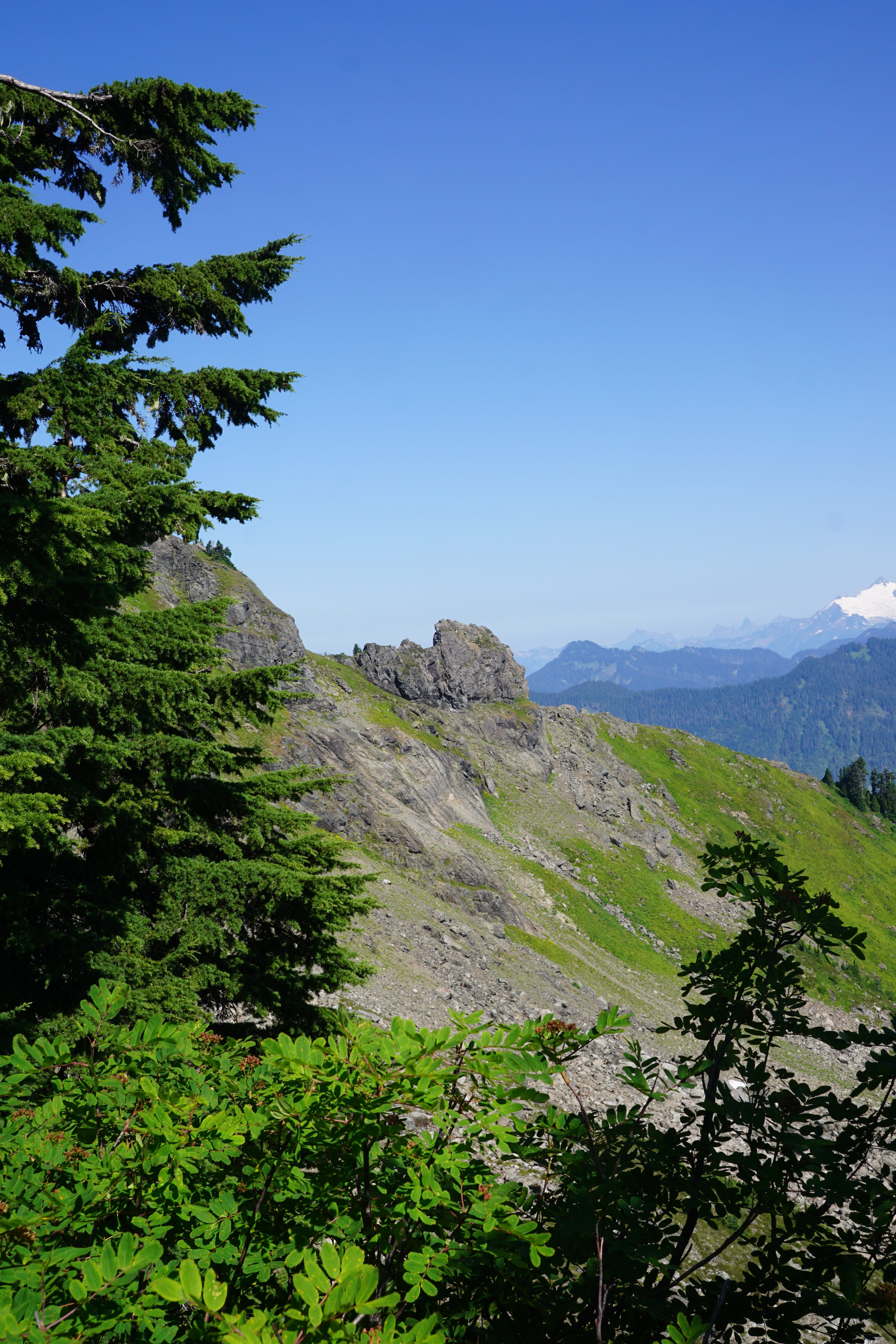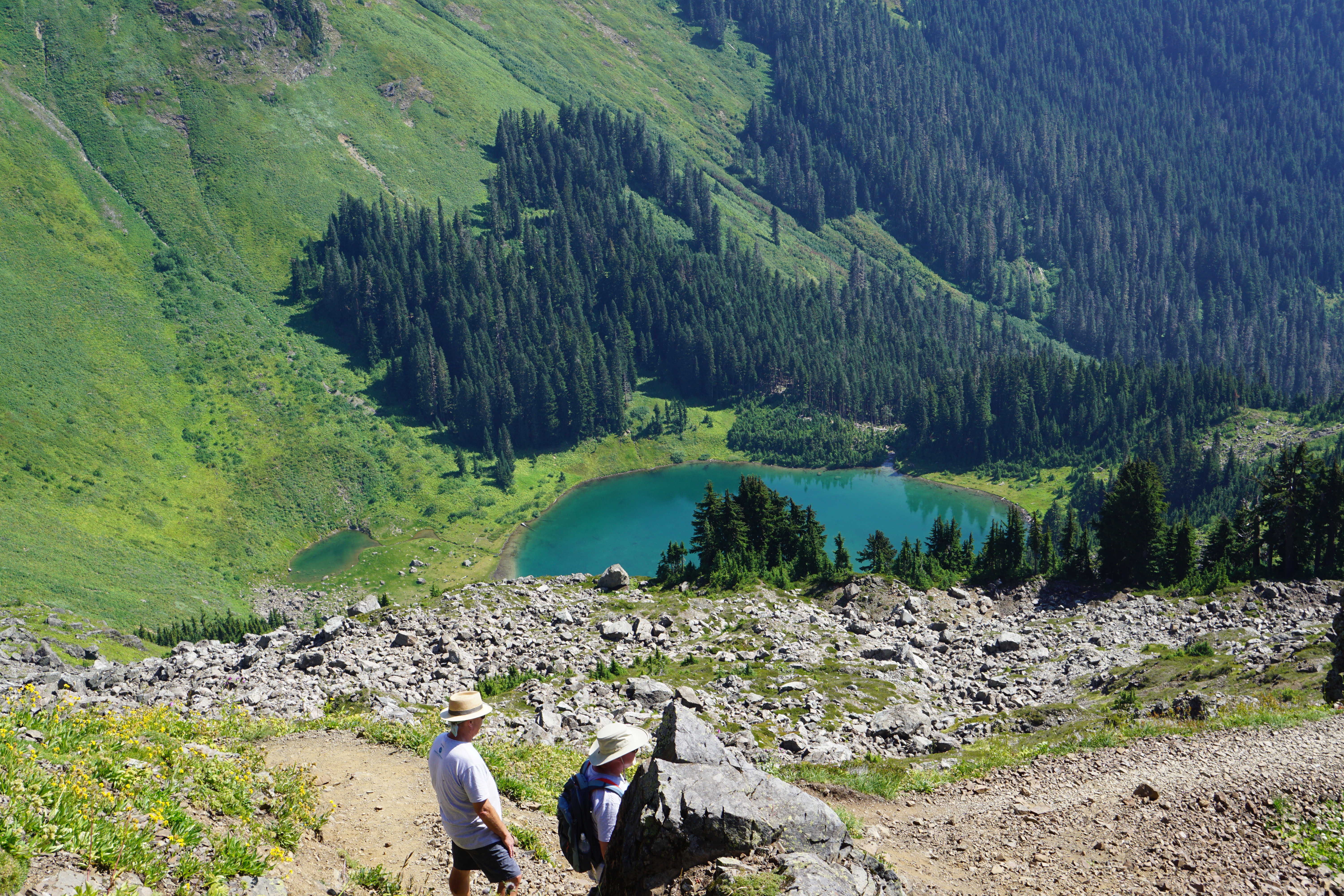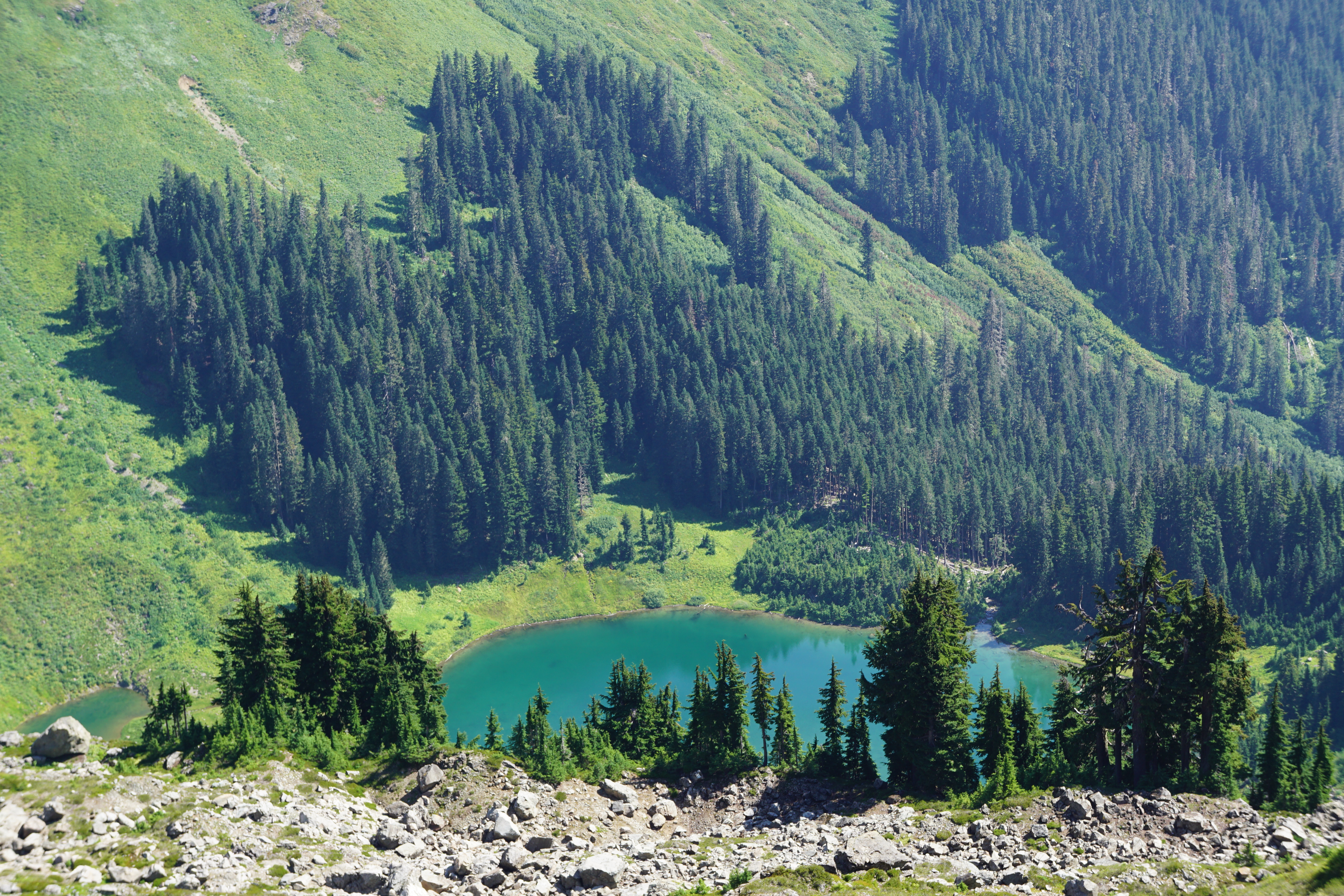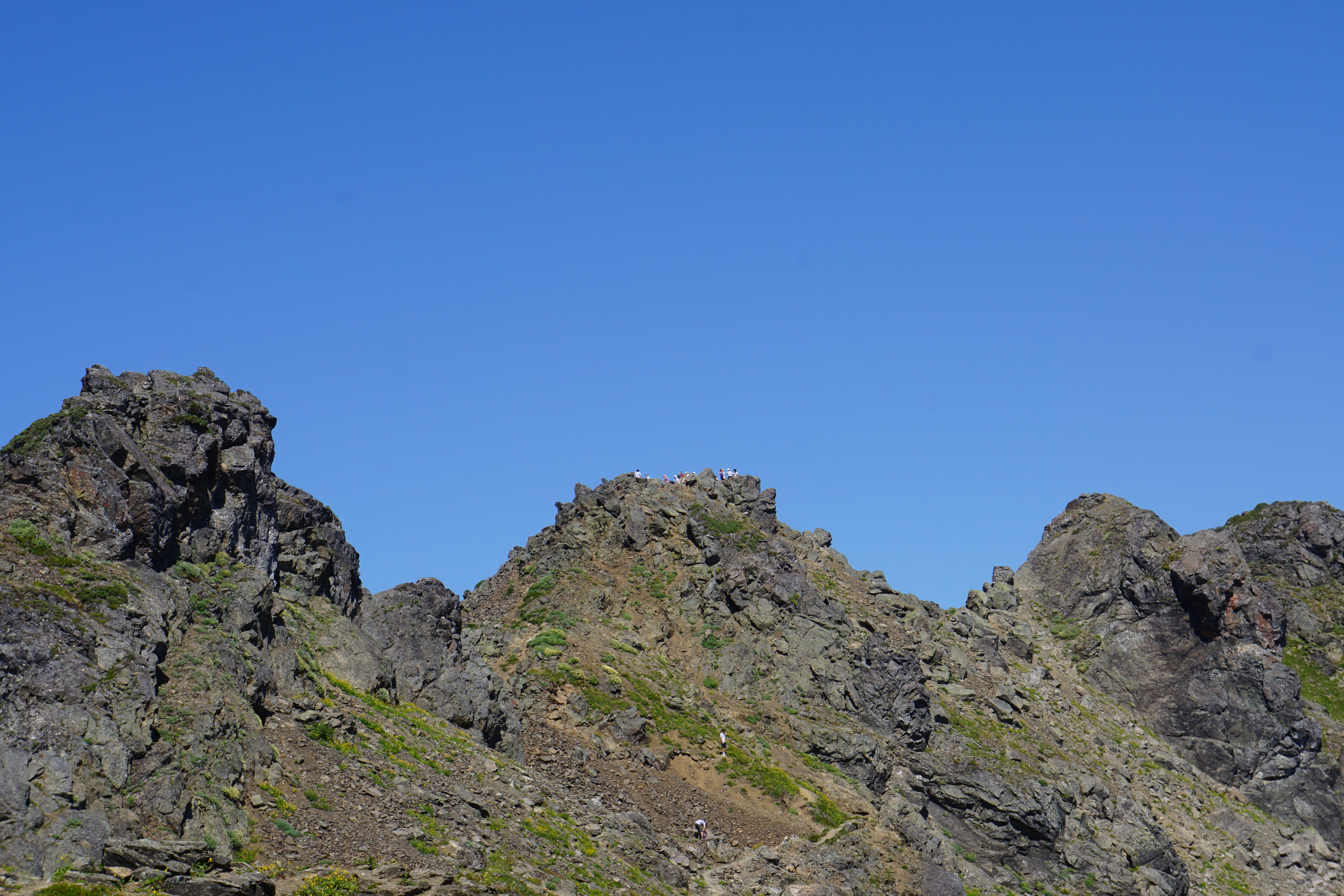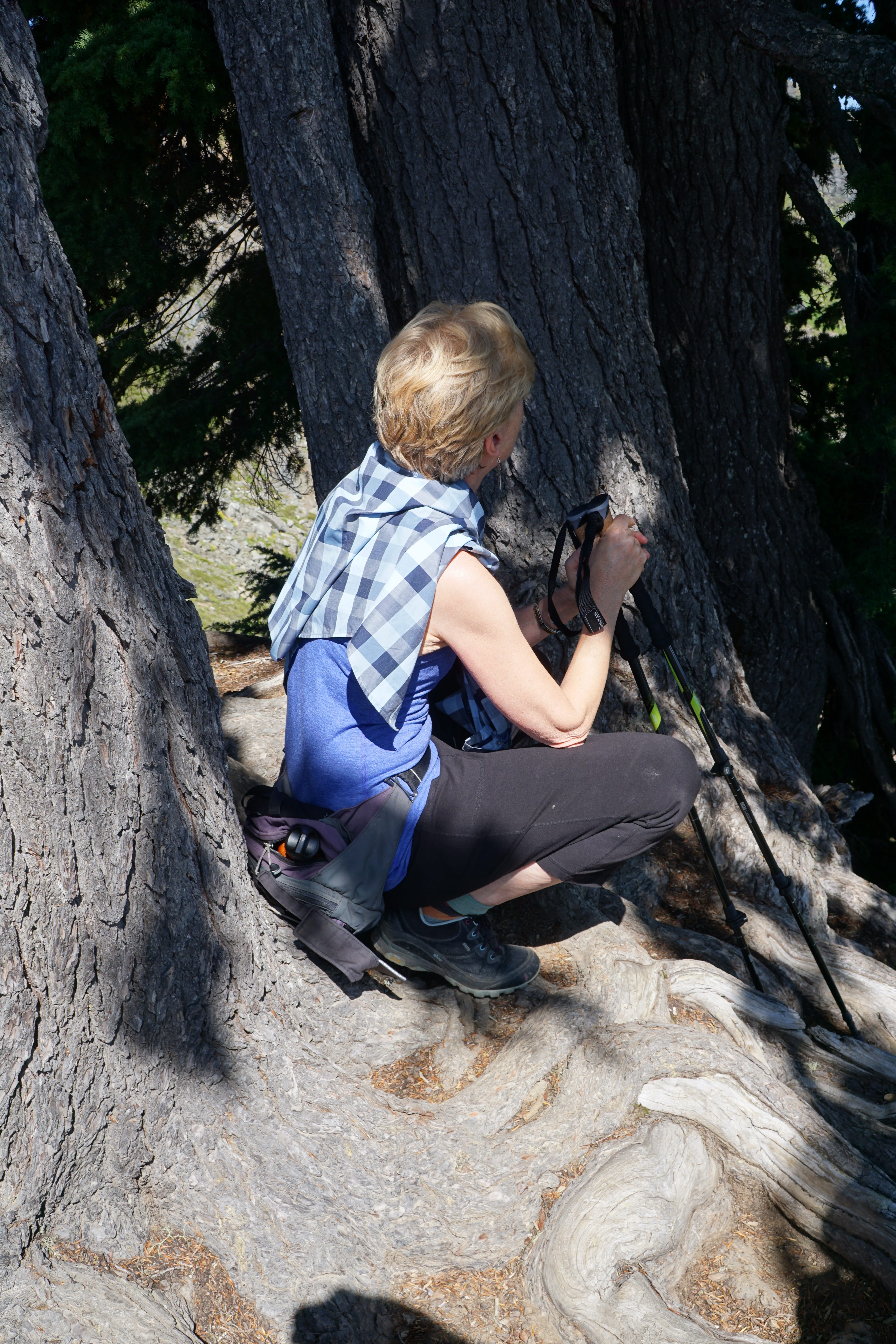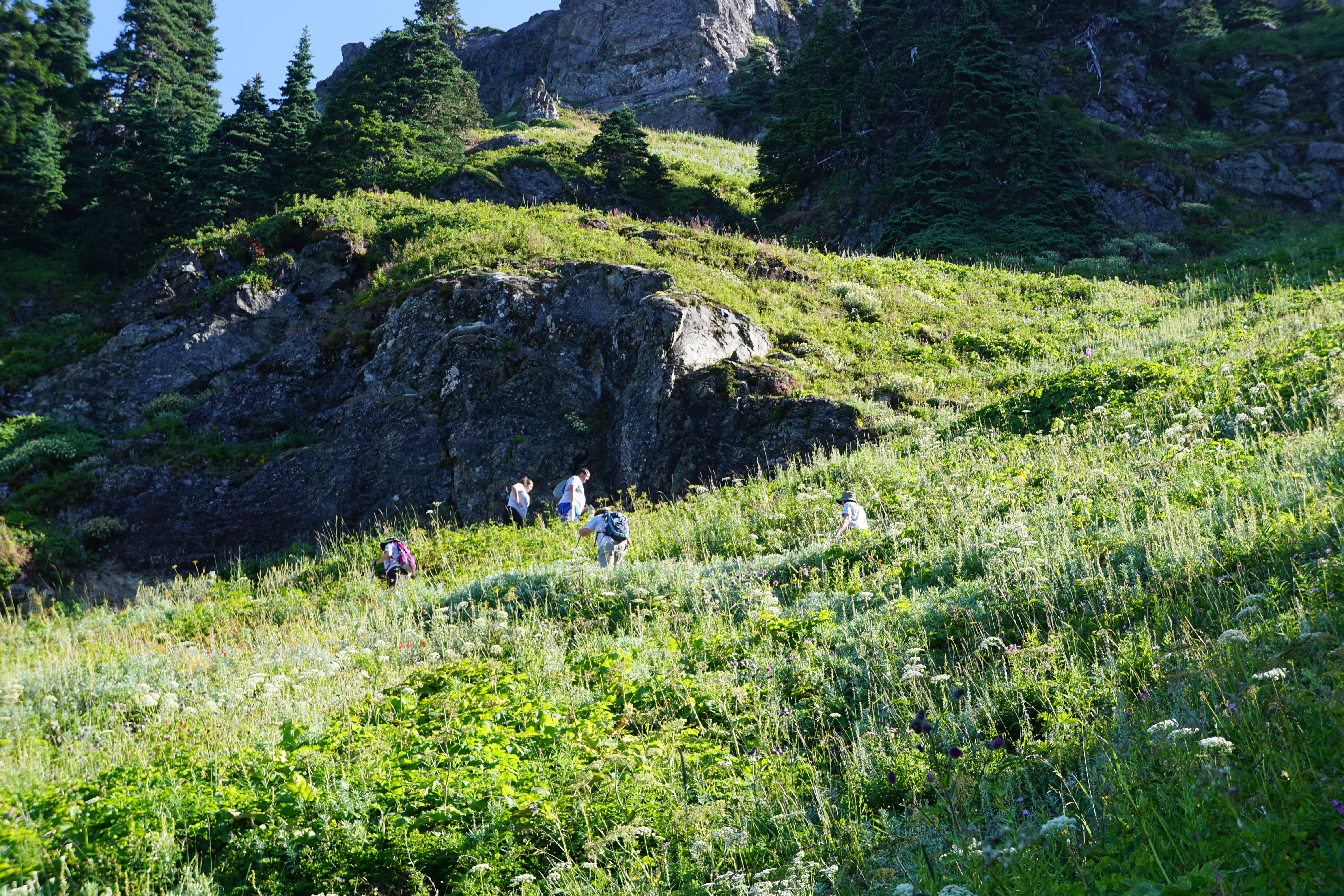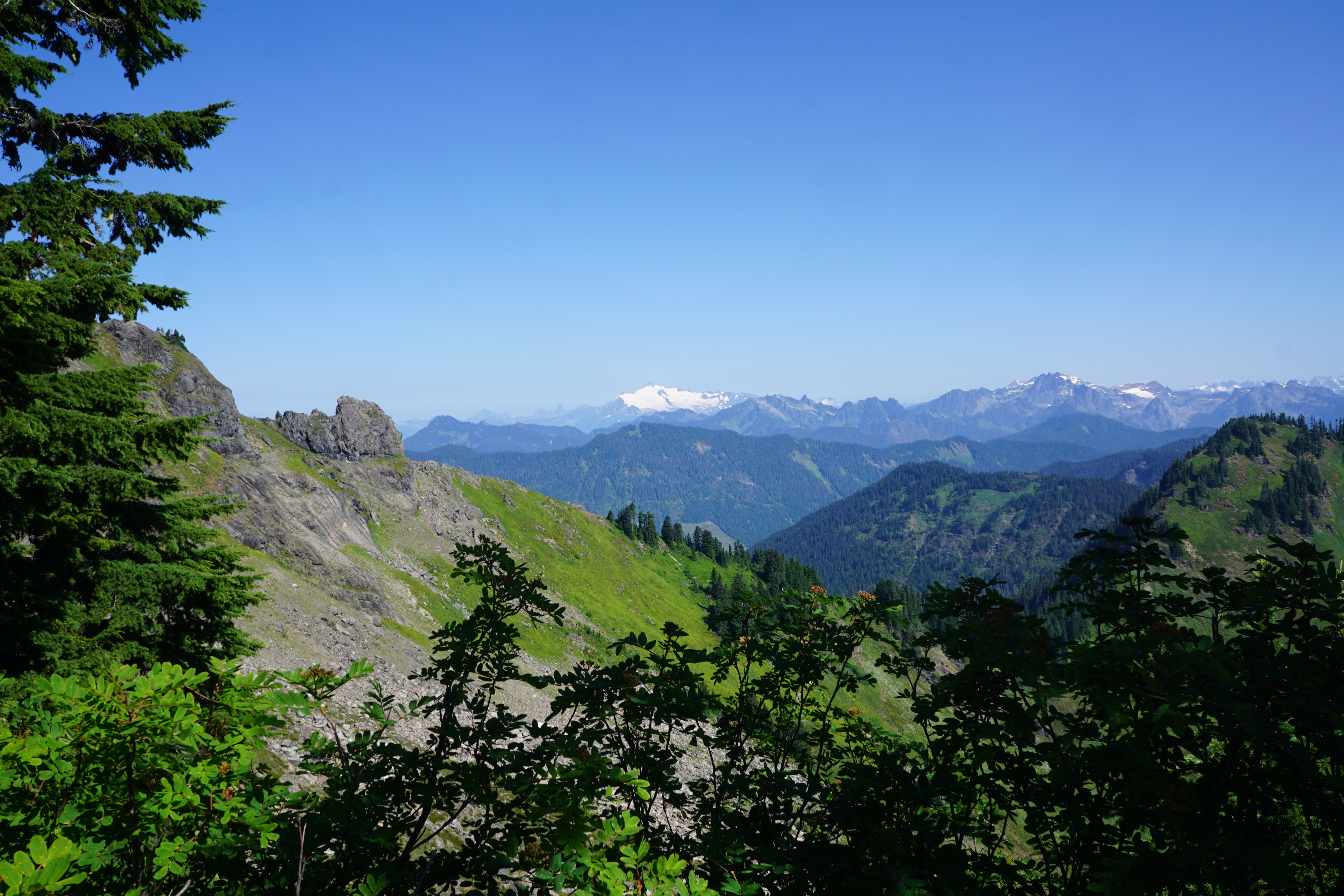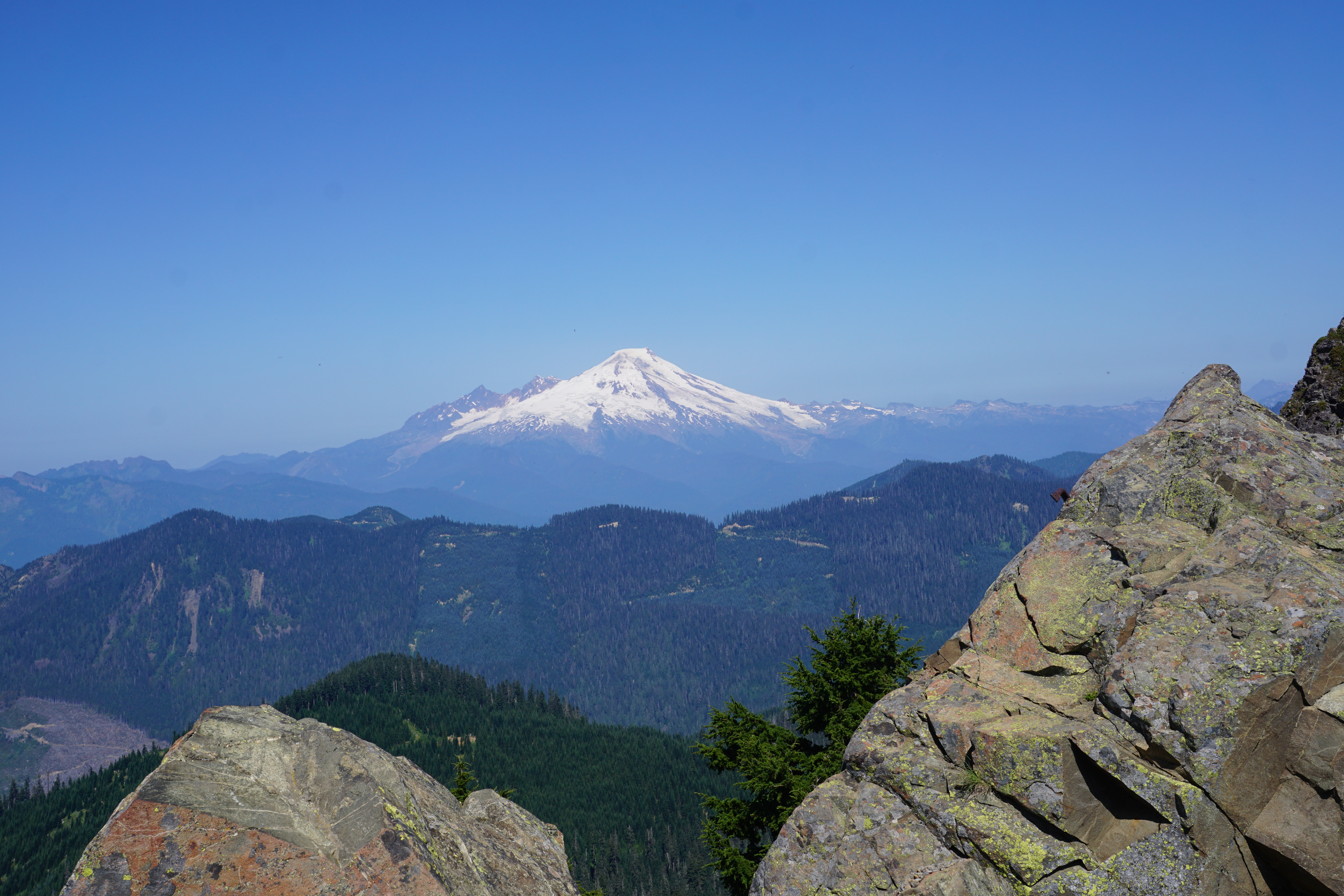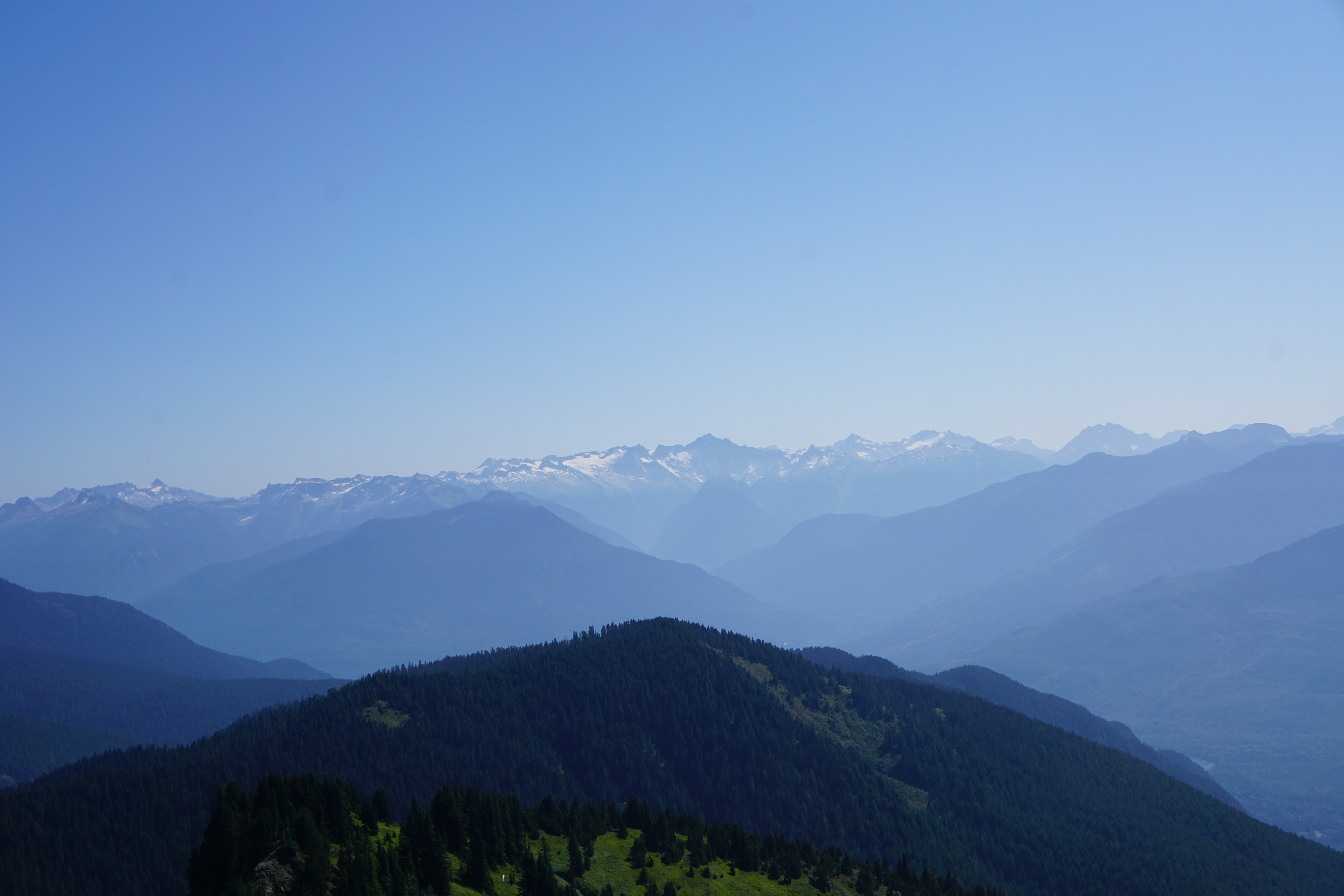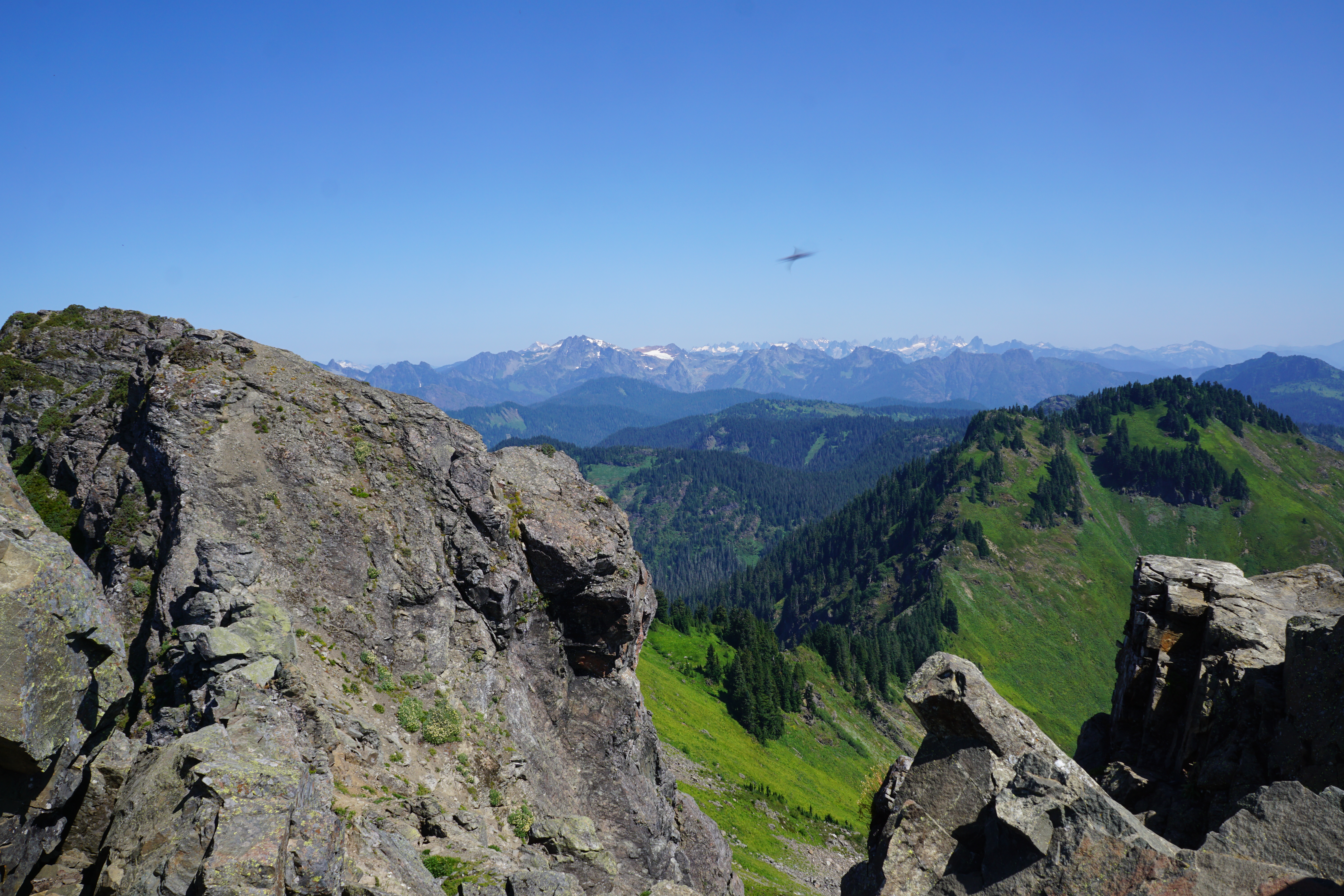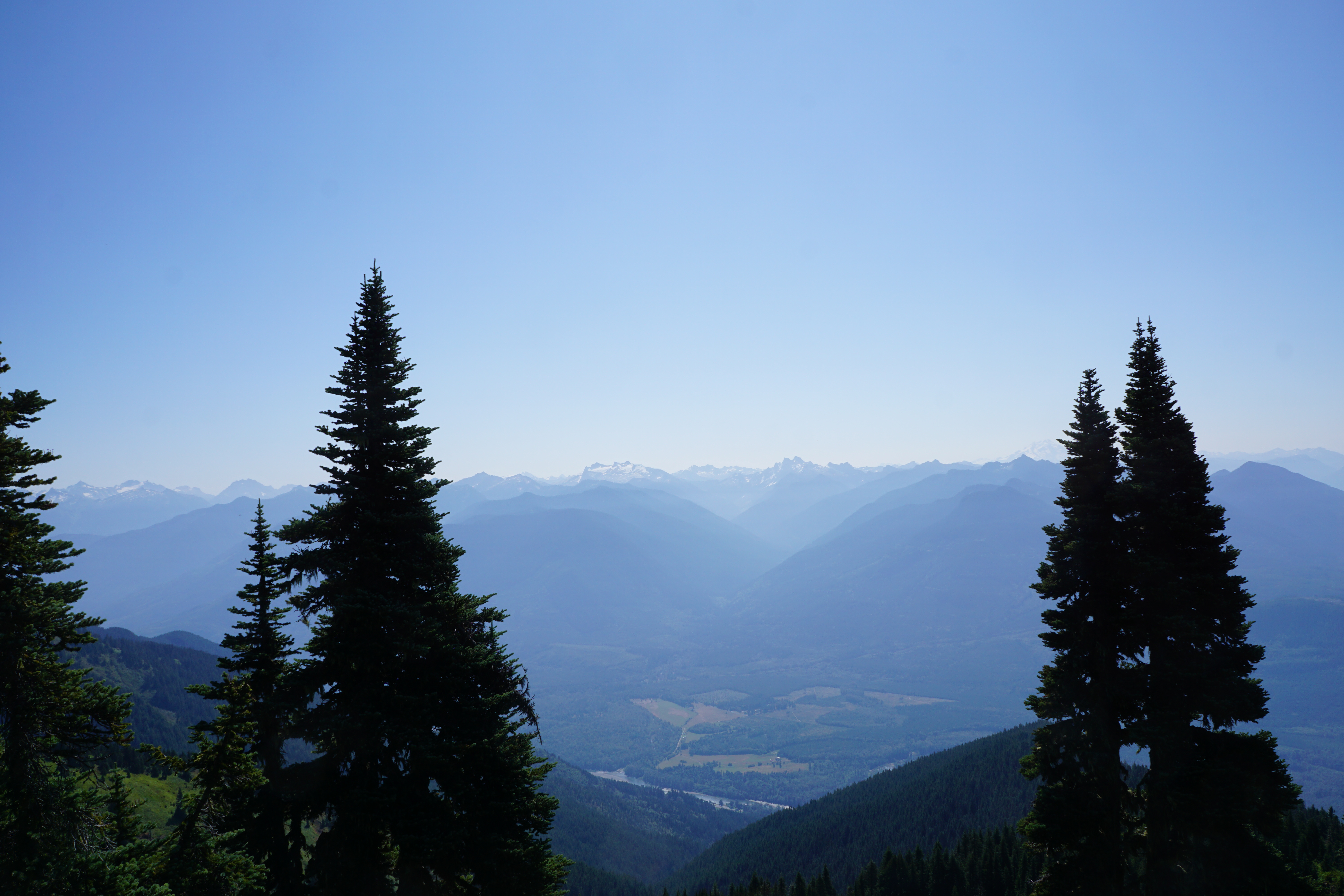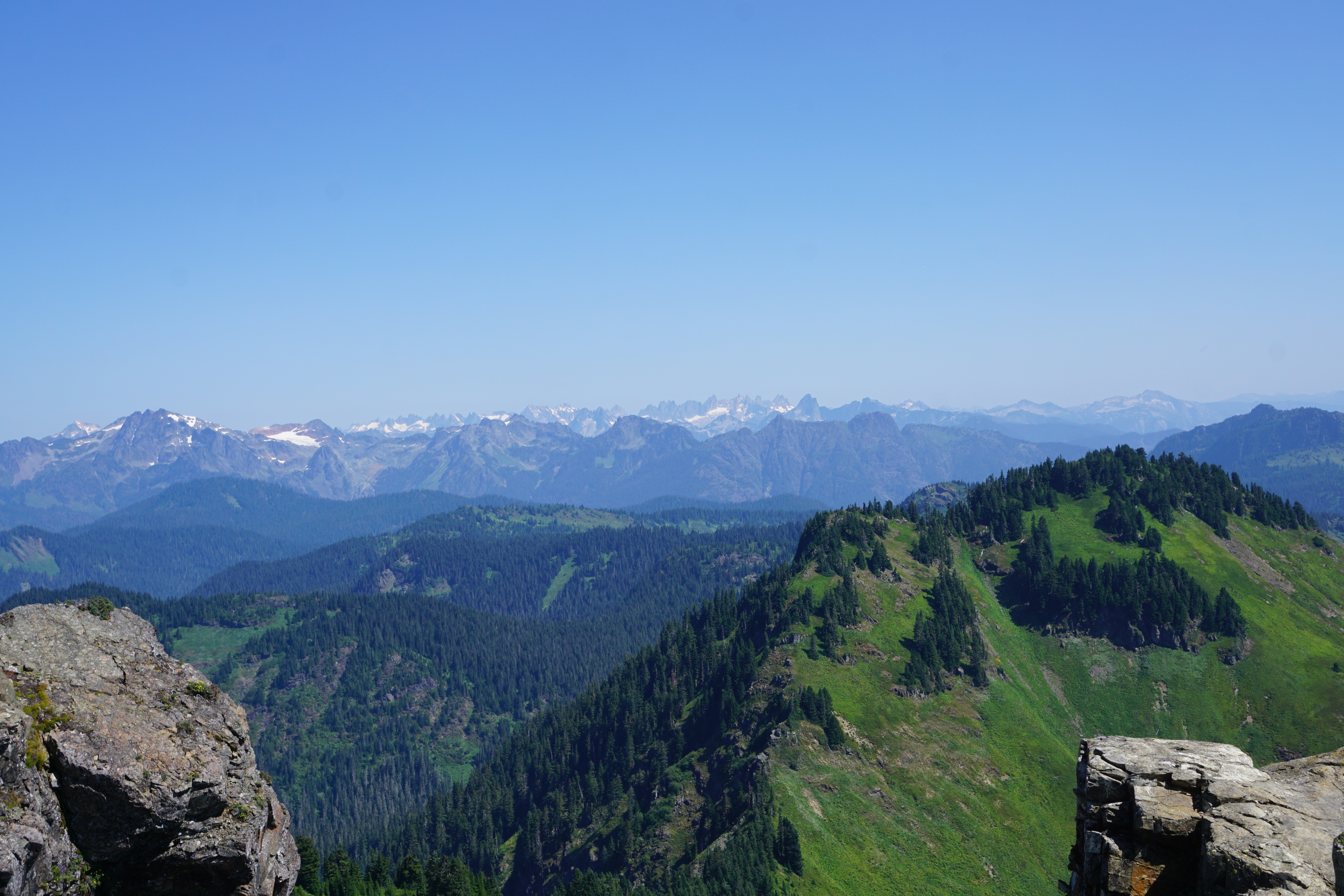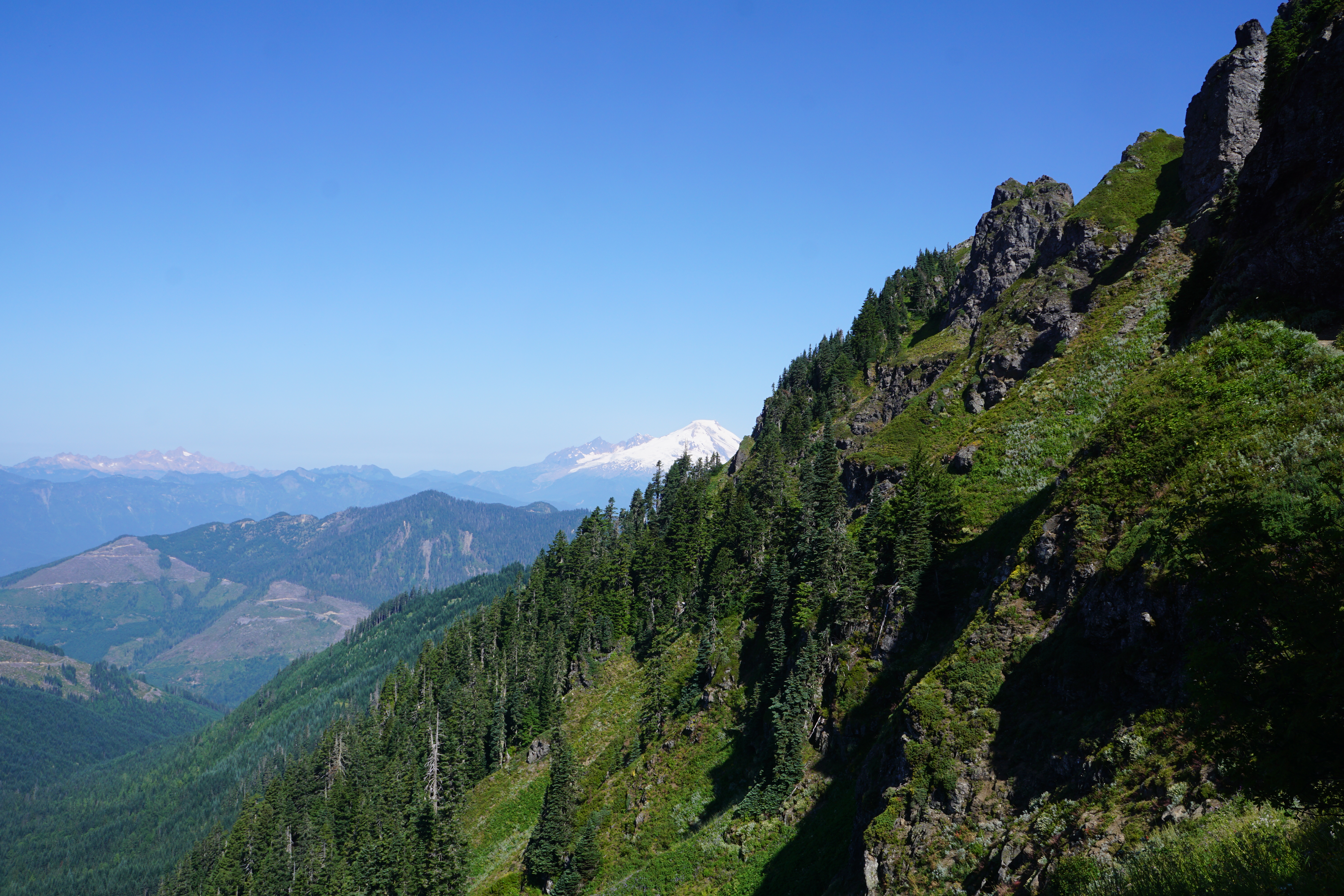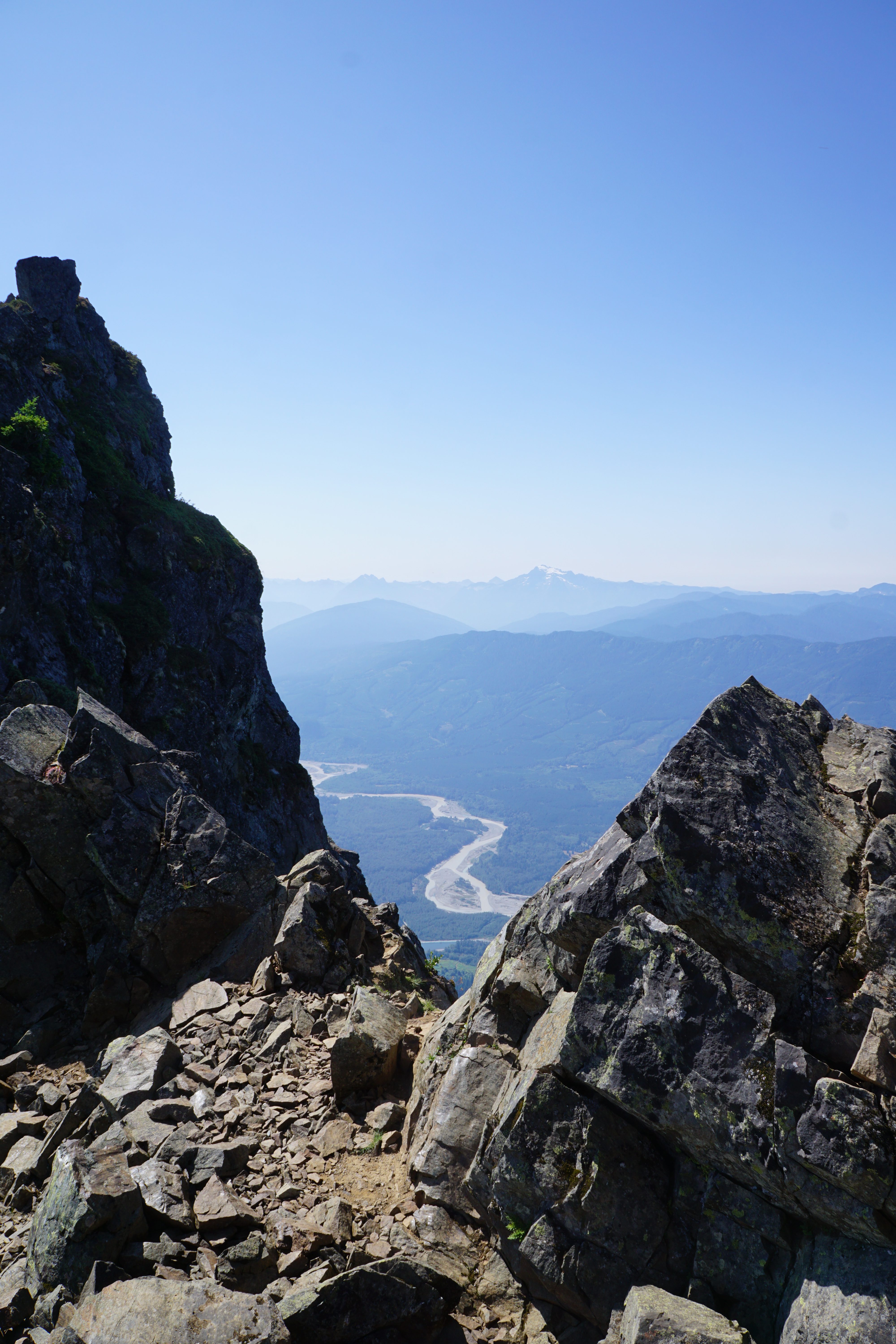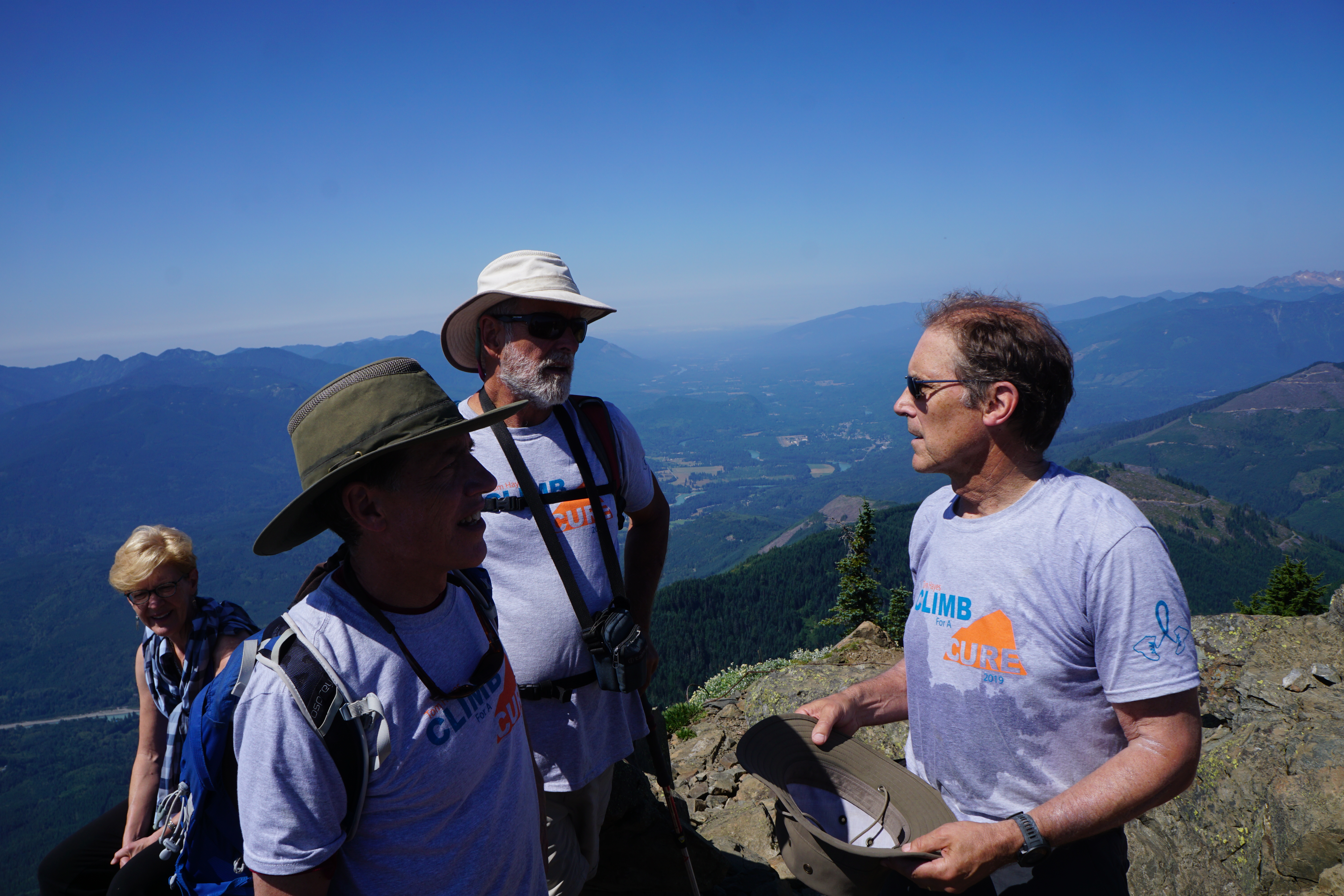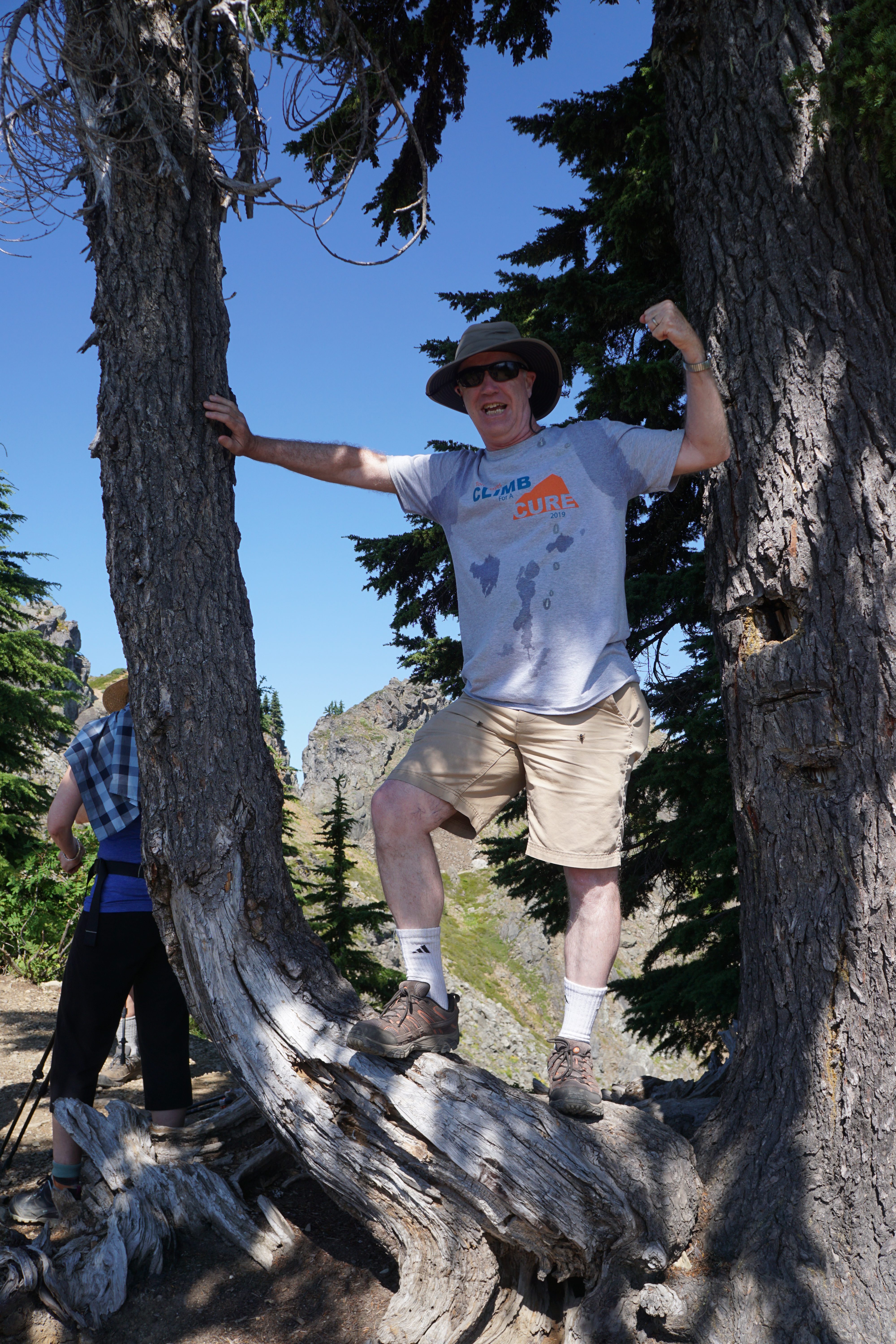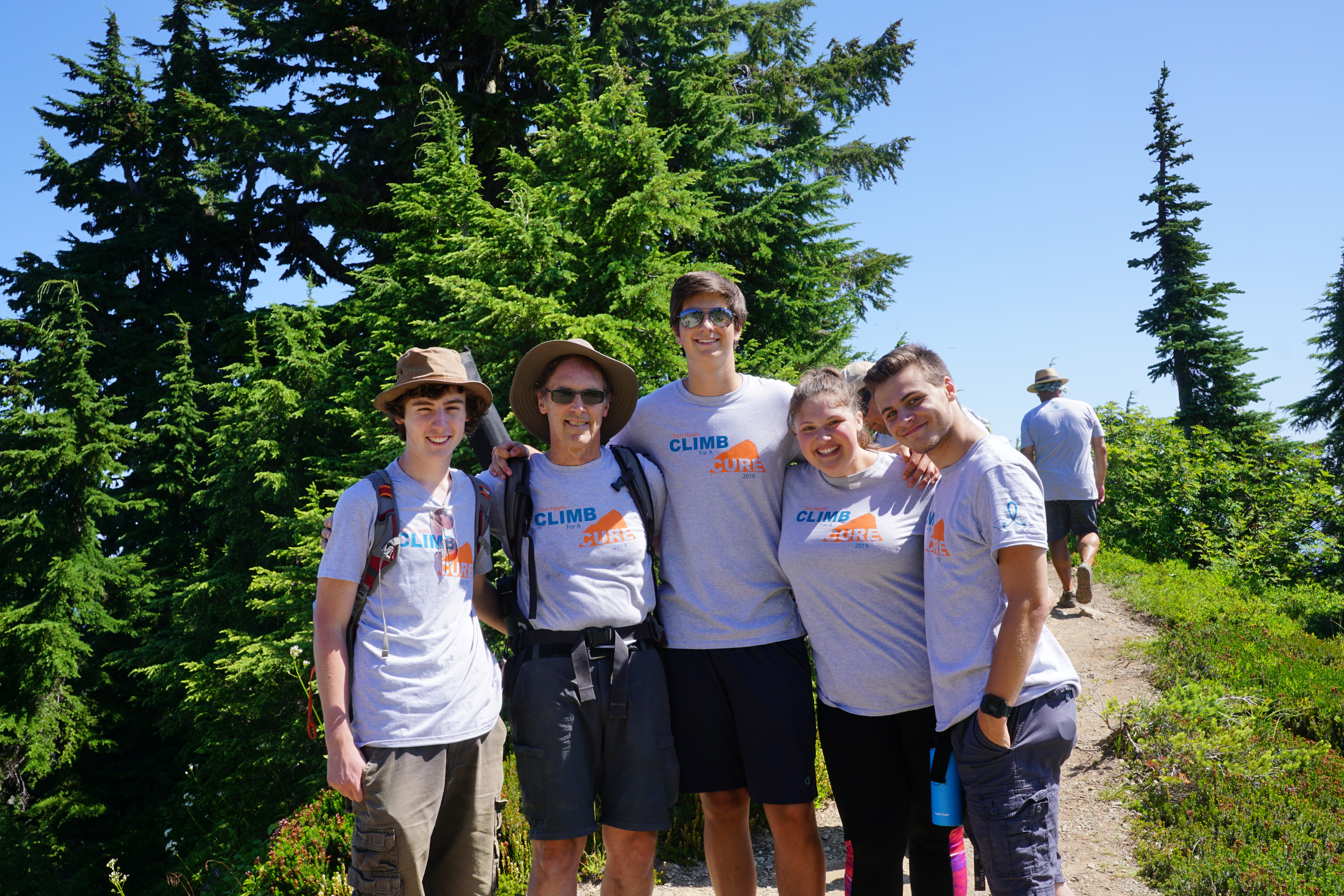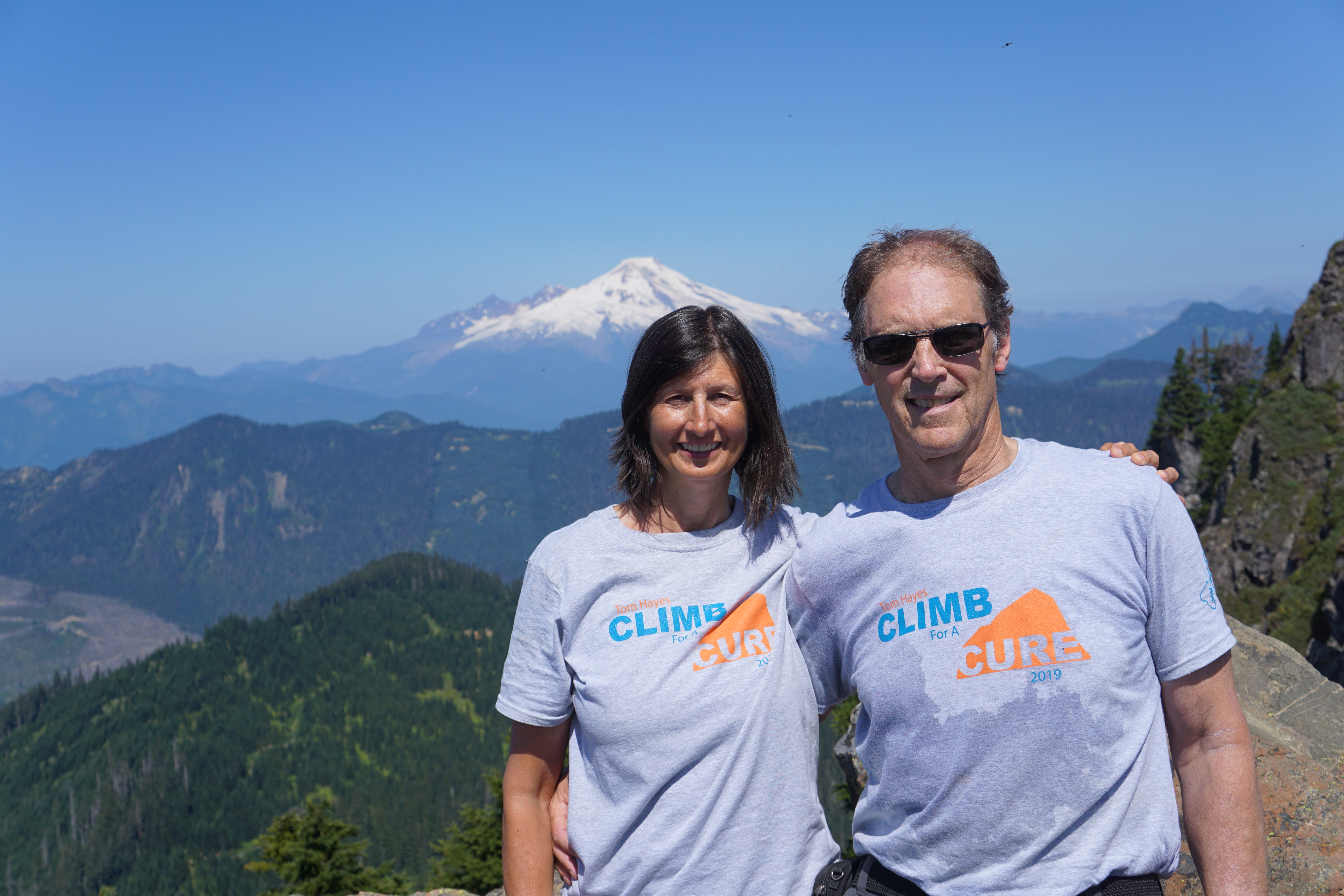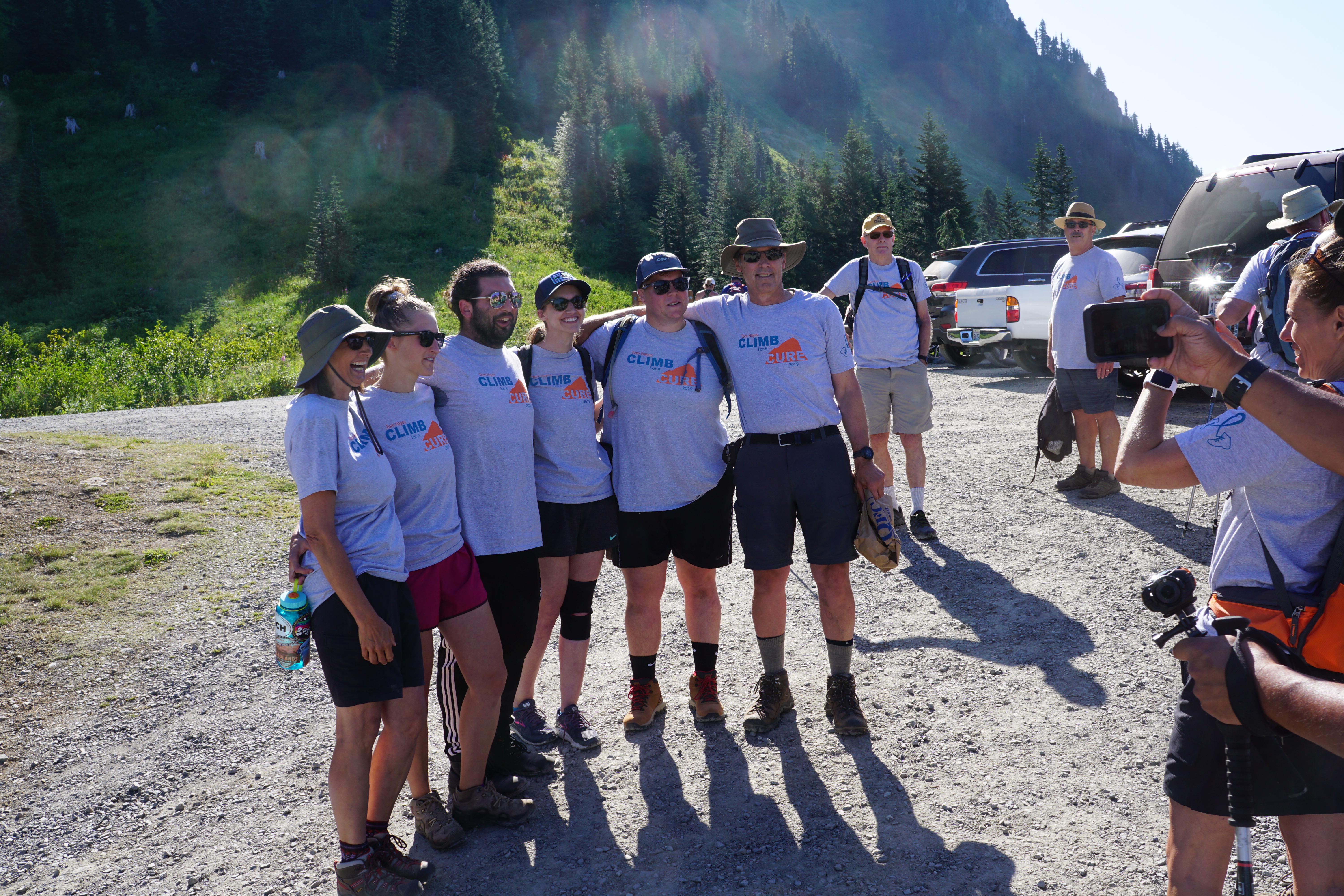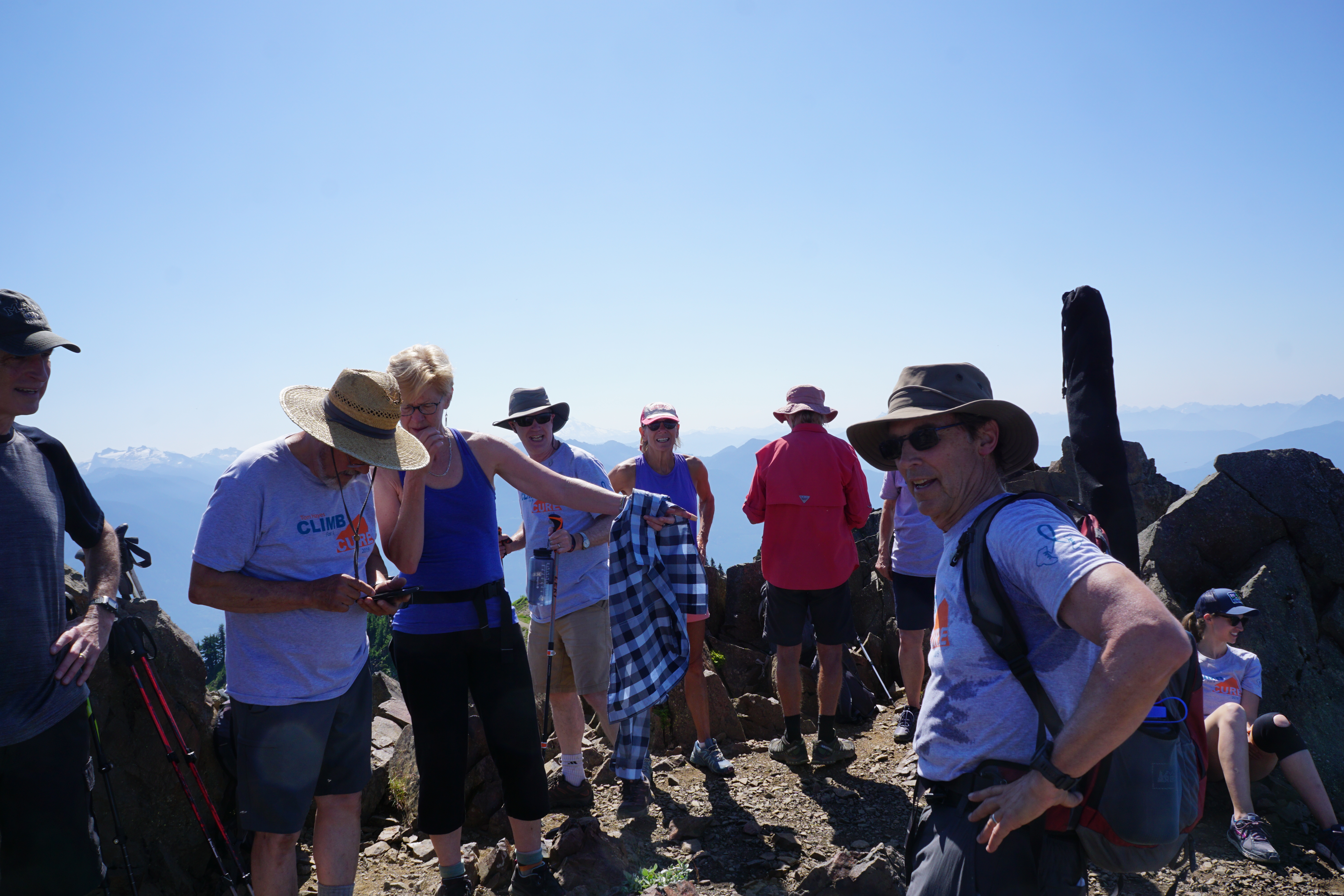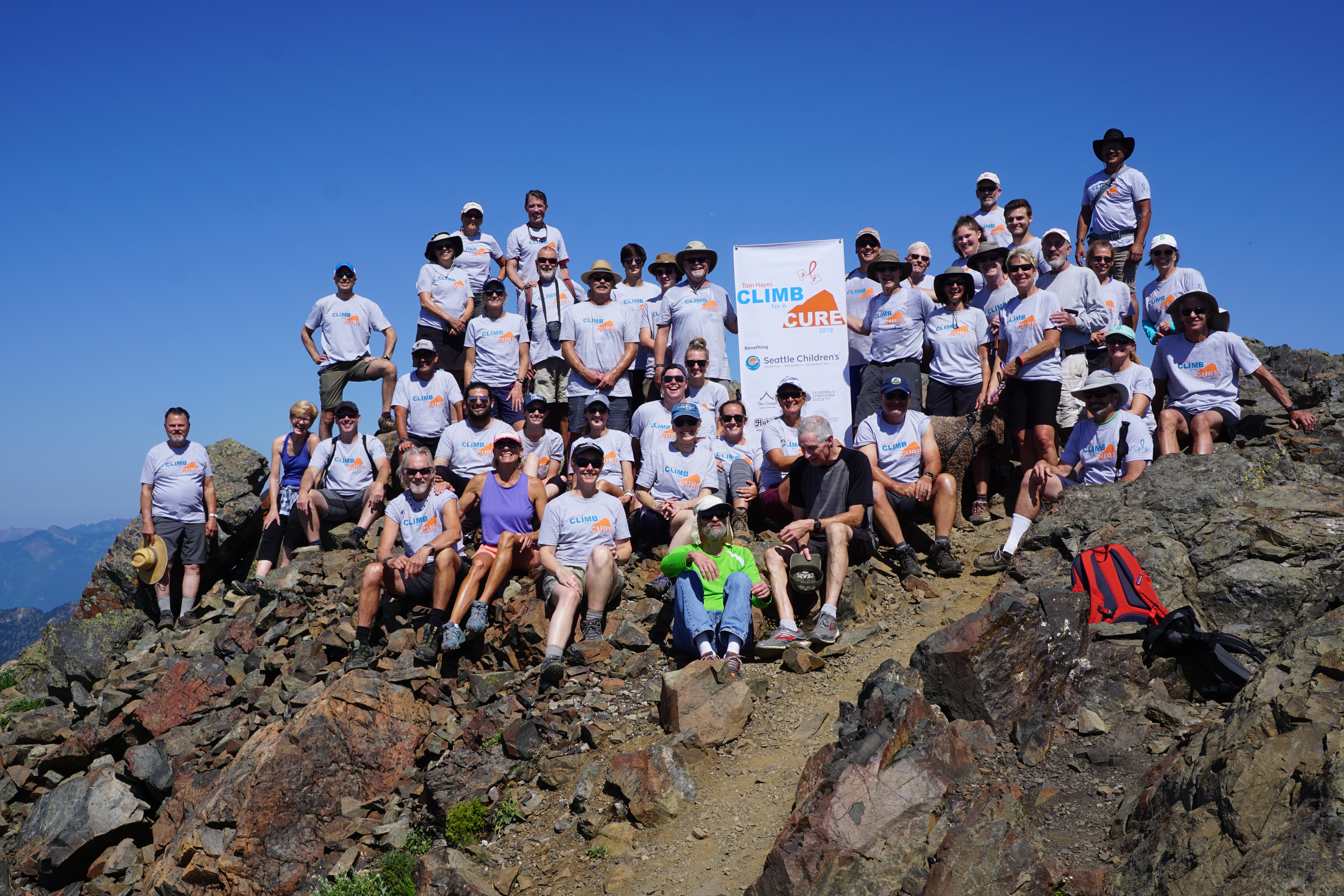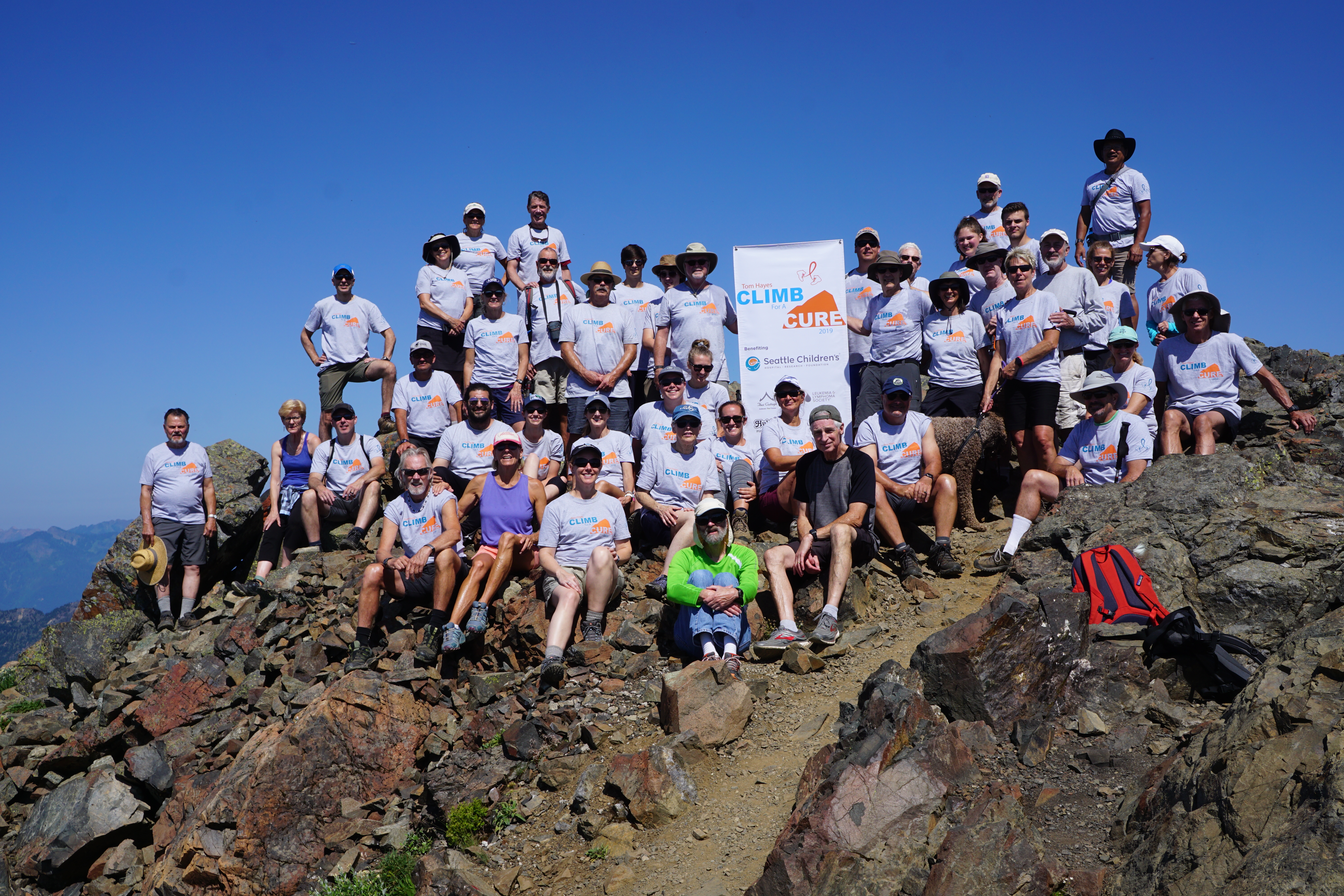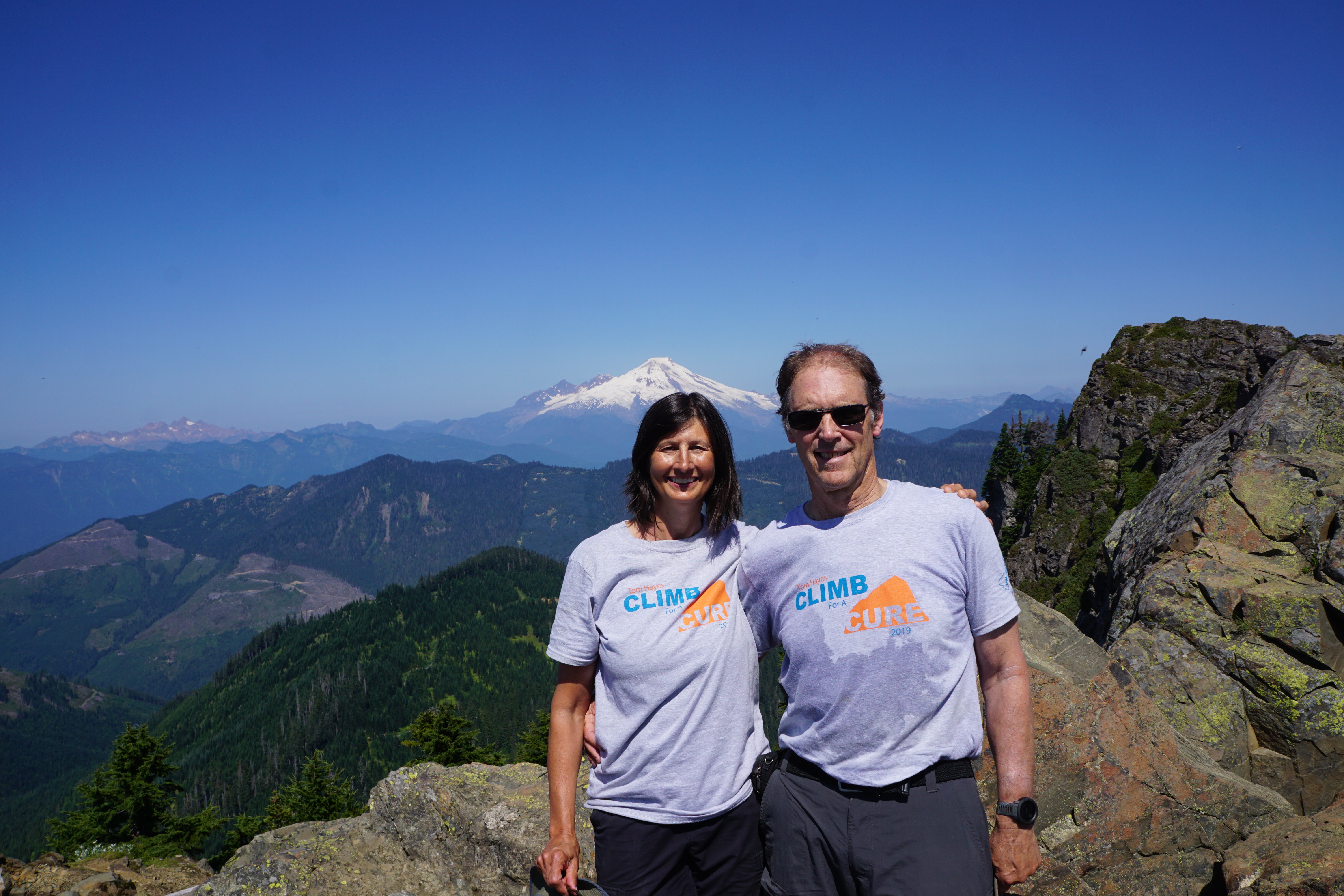 Everything that happens to you is your teacher. The secret is to learn to sit at the feet of your own life and be taught by it.

Anonymous
Come enjoy the pleasant company of other generous people who share your interests and also share our purpose.
Join Our Team
Find out about the current progress being made for children with Leukemia as a result of our efforts!
For A Cure NW is recognized under IRC Section 509(a)(2) as a Public Charity. Donors can deduct donations they make to us under IRC Section 170. We are also qualified to receive tax deductible bequests, devises, transfers or gifts under sections 2055, 2106 or 2522.